2022年7月,蓝睛灵开展了第2期百日计划经验分享会。
Lanjingling launched the second "100 days engagement" webinar in July 2022.
本月蓝睛灵共开展了5期常规活动、1期看健100无障碍健身活动和1场特别活动。
In July, Lanjingling carried out 5 Regular Weekend Activities, a "Fitness 100" Accessible Fitness Activity, and a special activity.
翻译 Translator:胡文倩 Susie HU 王弘毅 Yoyo WANG
编辑 Editor:张睿莹 Rain ZHANG 李纪元 Annie LI
蓝睛灵编辑部 Lanjingling Editorial Office
Release date:Aug 30st, 2022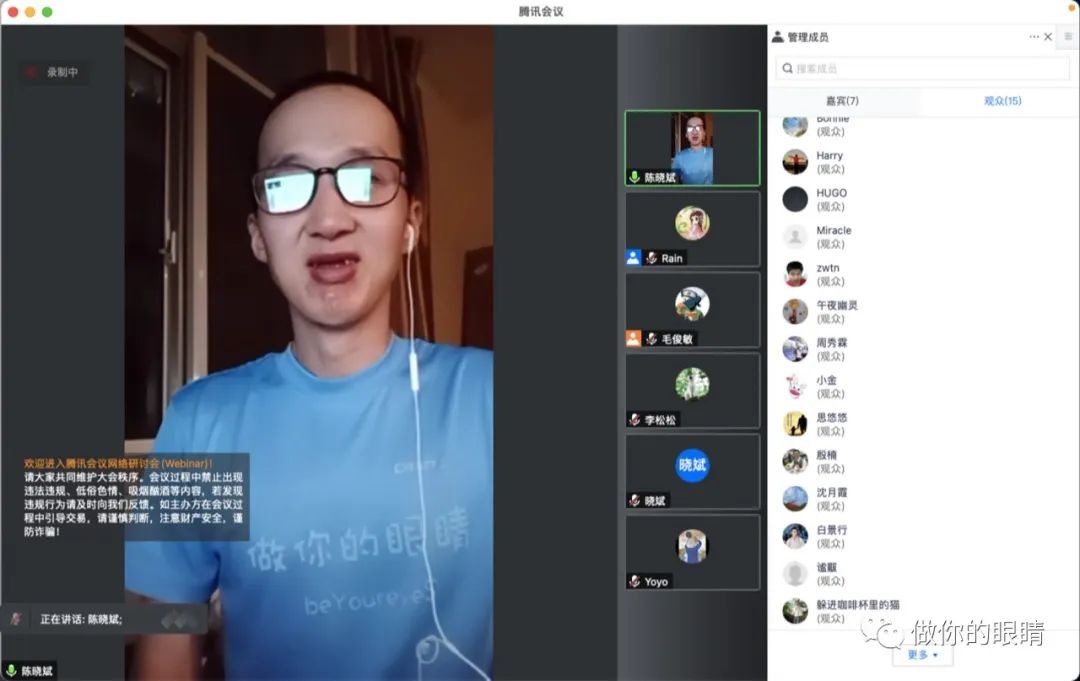 第2期百日计划经验分享会,分享无障碍操作Word实用技巧
The Second "100 Days Engagement" Webinar for Microsoft Word Skills with the Screen Reader
7月16日晚7:30,蓝睛灵开展了第2期百日计划视障者融合就业经验分享会。
Lanjingling Carried out the second "100 Days Engagement" webinar of inclusive employment for persons with visual impairment at 7:30 PM, July 16th.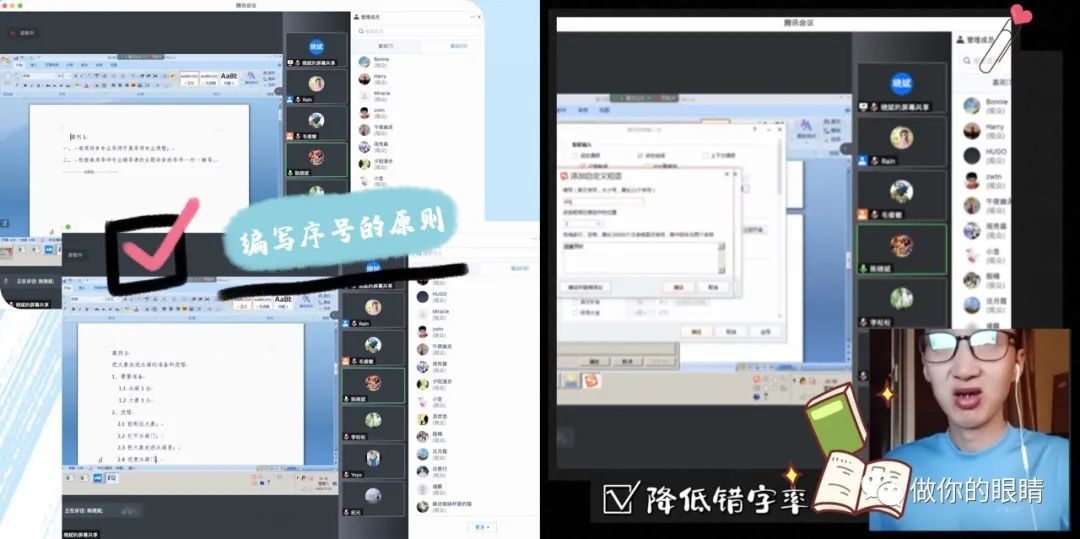 Photo: Indexing and reducing typos
这期分享会,由蓝睛灵的视障工作人员晓斌向大家分享无障碍操作Word的实用技巧。
In the webinar, Xiaobin, a staff of Lanjingling, introduced some screen-reader operational skills on Microsoft Word.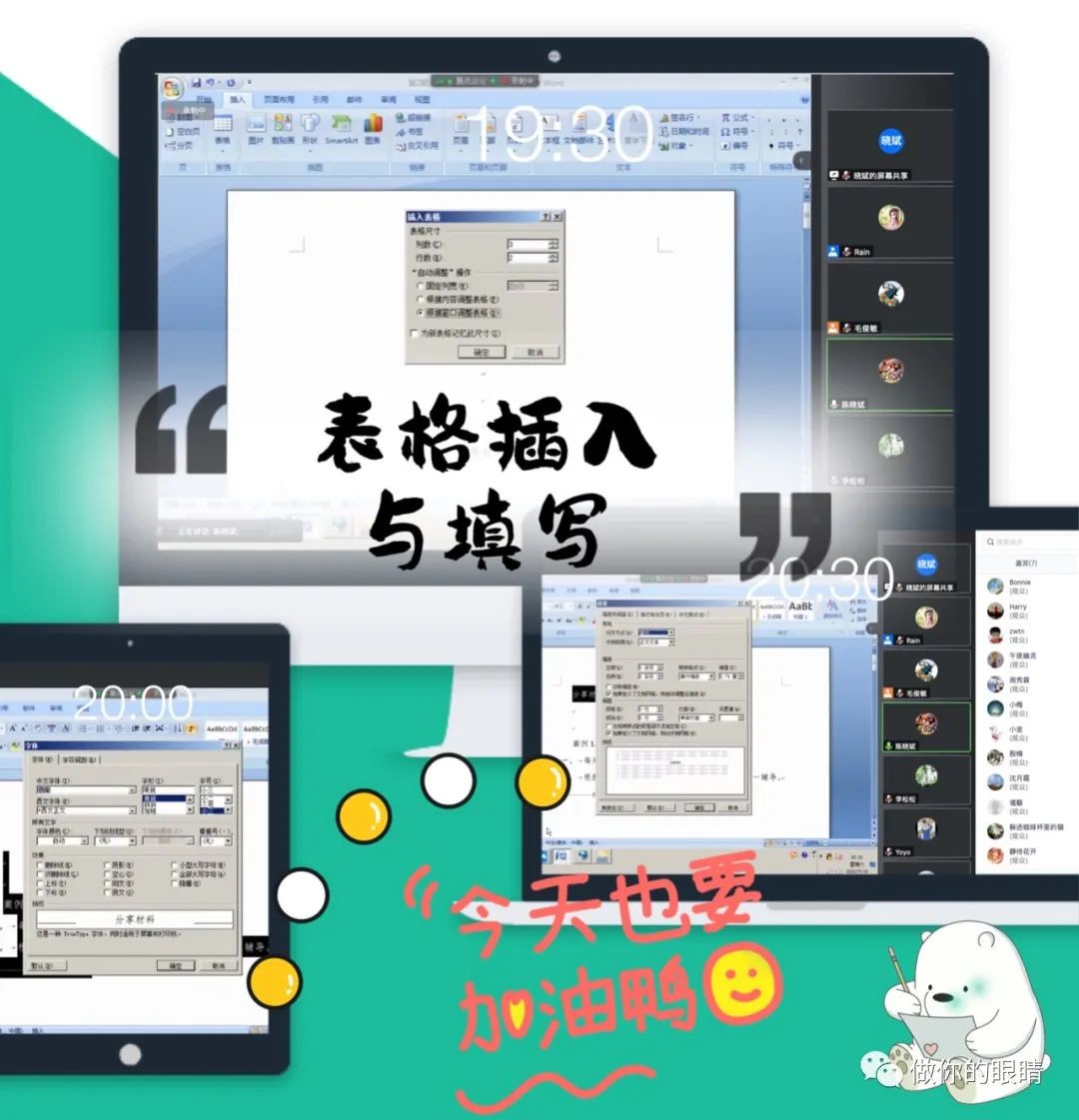 蓝睛灵通过开展职场经验分享会,助力视障者提升办公能力,稳稳地走好融合就业的每一步。
Through this webinar, Lanjingling helped people with visual impairment to adapt better to a workplace environment, marking a small step towards inclusive employment.
REGULAR WEEKEND ACTIVITIES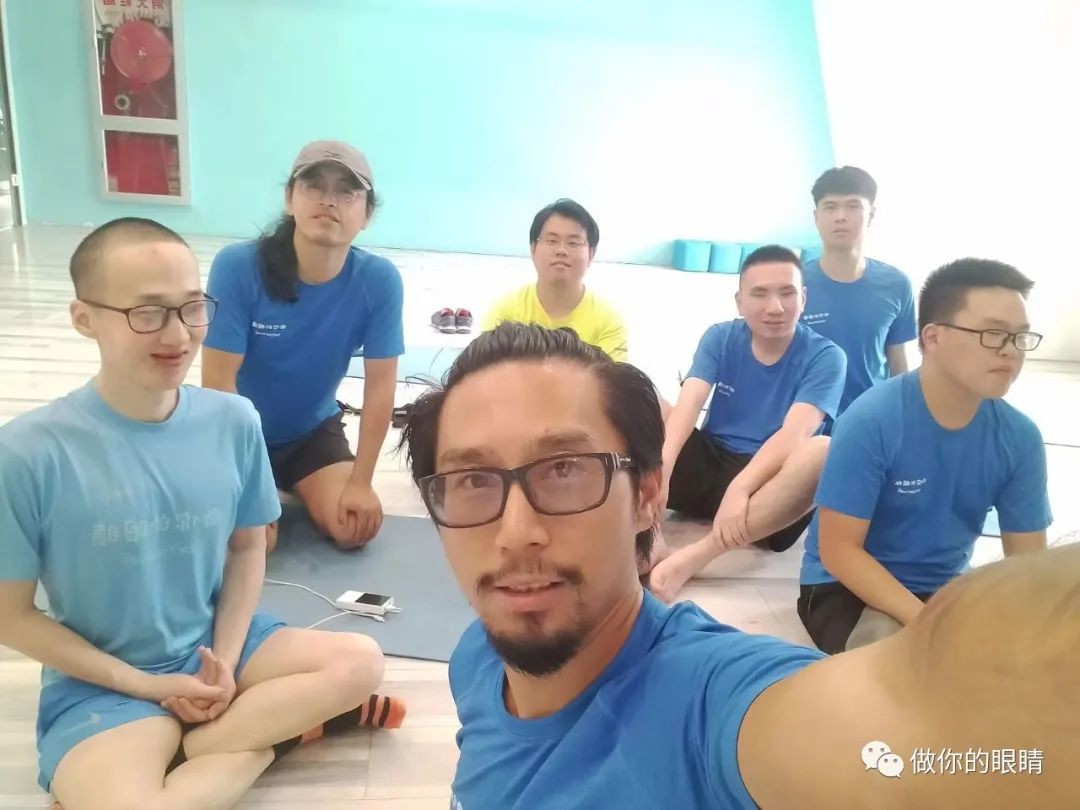 做你的眼睛第292期至第296期的常规陪跑活动于7月3日、10日、17日、24日和31日在线上和线下同时开展。
The 292nd to 296th beYoureyeS regular weekend activities were carried both online and offline, on July 3rd, 10th, 17th, 24th, and 31st.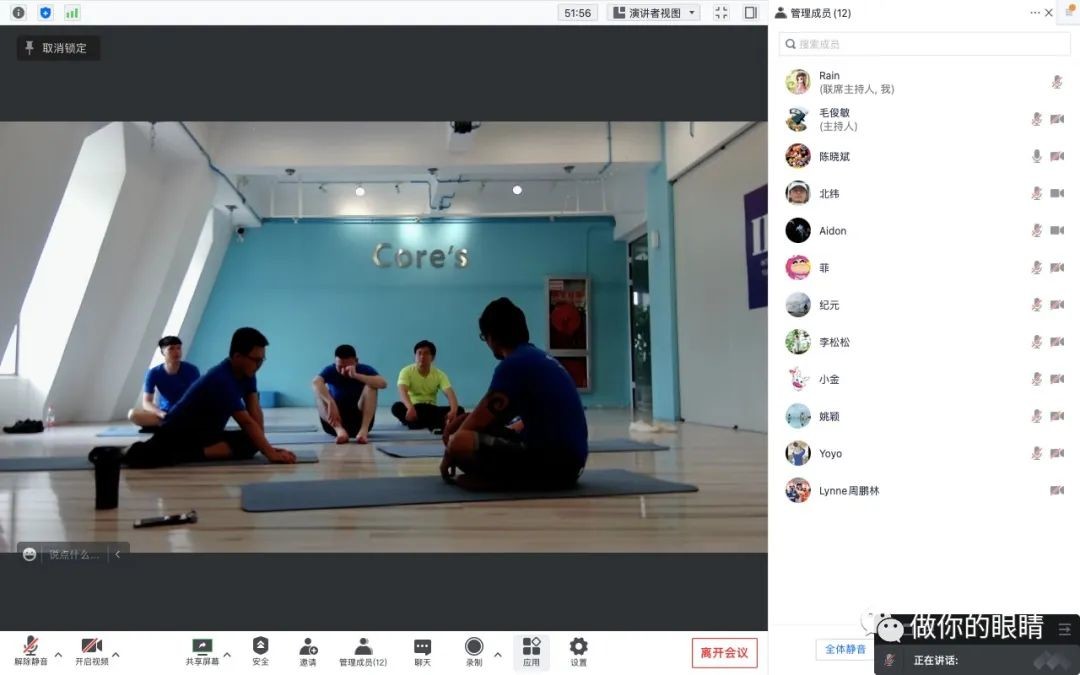 线下,在Core's健身俱乐部,几位视障伙伴跟着Aidon教练学习了一组垫上运动,大家的体能消耗颇大,很好地达到了锻炼效果;线上,大家在腾讯会议室里,和线上的蓝睛灵们一起进行练习。
Offline, at Core's fitness club, visually impaired participants learned a set of mat exercises with coach Aidon. Intense exercises made for large gains.Online, Lanjingling members exercised together in the Tencent Conference.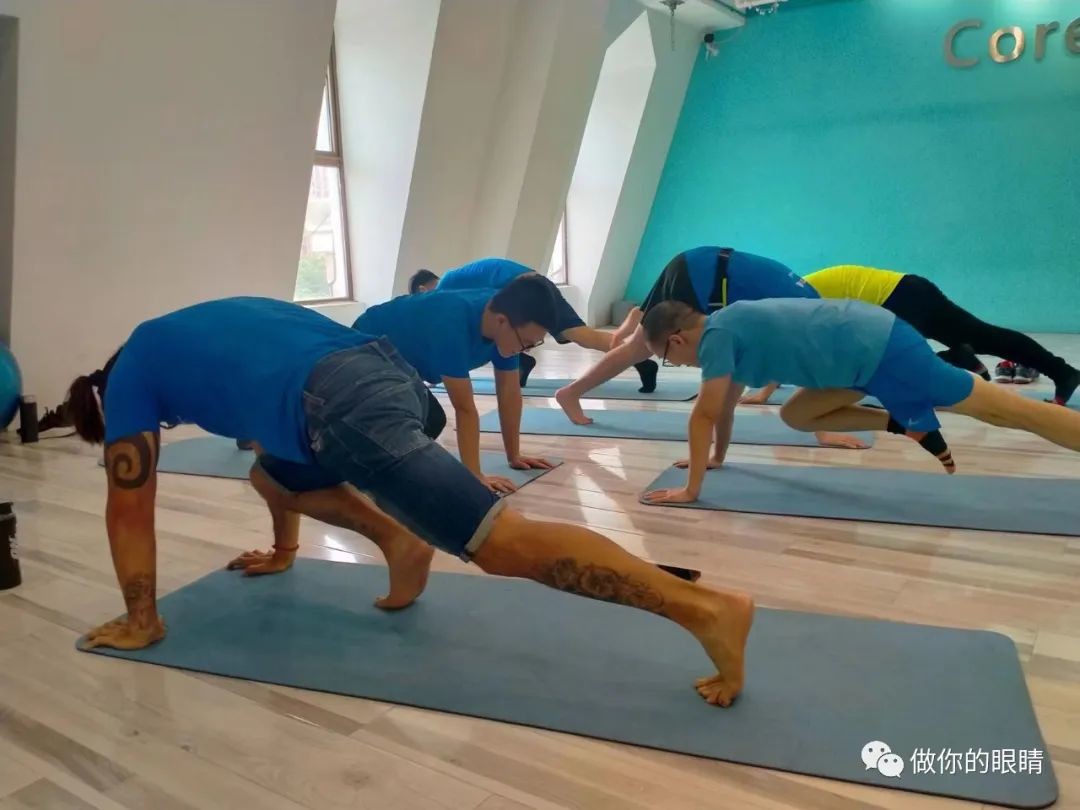 Photo: Abdominal exercise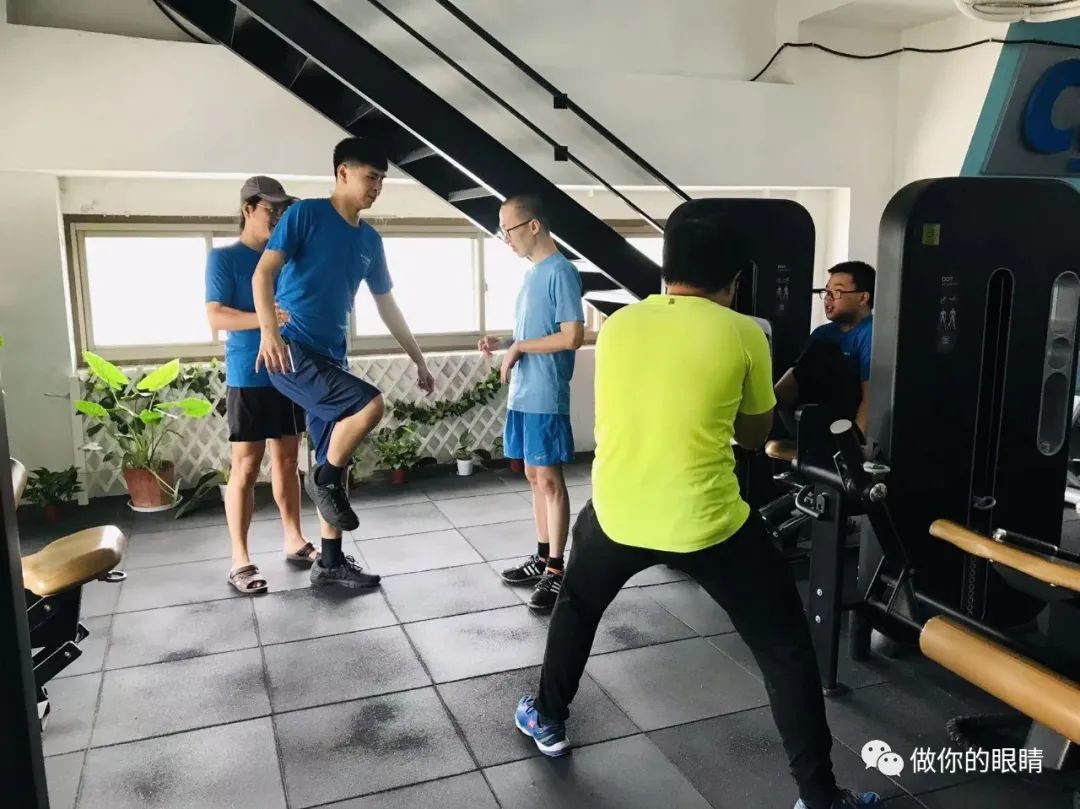 图:队长、洪涛和晓斌探讨单腿站立,俞天立在拍照金星宇做蹬腿器械运动
Photo: Captain, Hong Tao, and Xiaobin on foot stand. Yu Tianli photographing Jin Xingyu.
7月3日,第292期常规活动后,蓝睛灵们转战健身区域,轻车熟路地使用起了健身器械。
After the end of the 292nd regular weekend activity on July the 3rd, Lanjinglings moved on to the gym area and exercised with the fitness equipment there.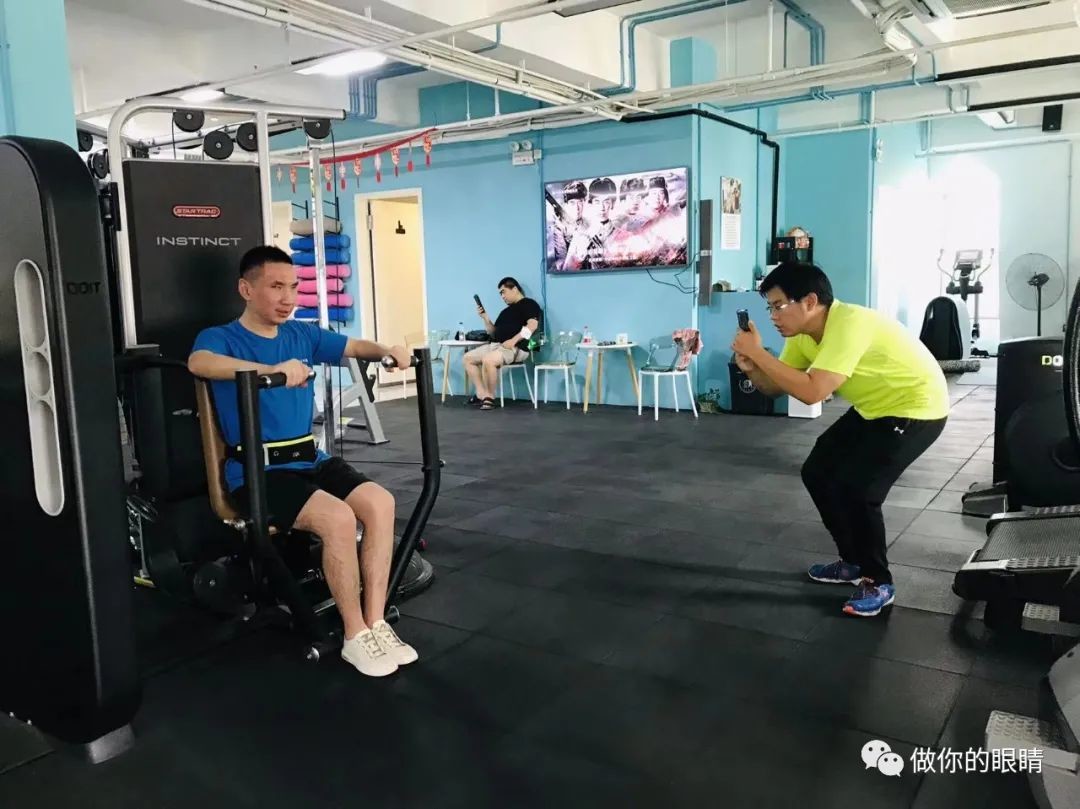 Photo: Yu Tianli photographing Han Xinchen's chest press exercise
如果你在现场,一定会发现,视力损伤根本无法阻碍视障者们进行健身房的锻炼。
Visual impairment does nothing to stop them from exercising in the gym.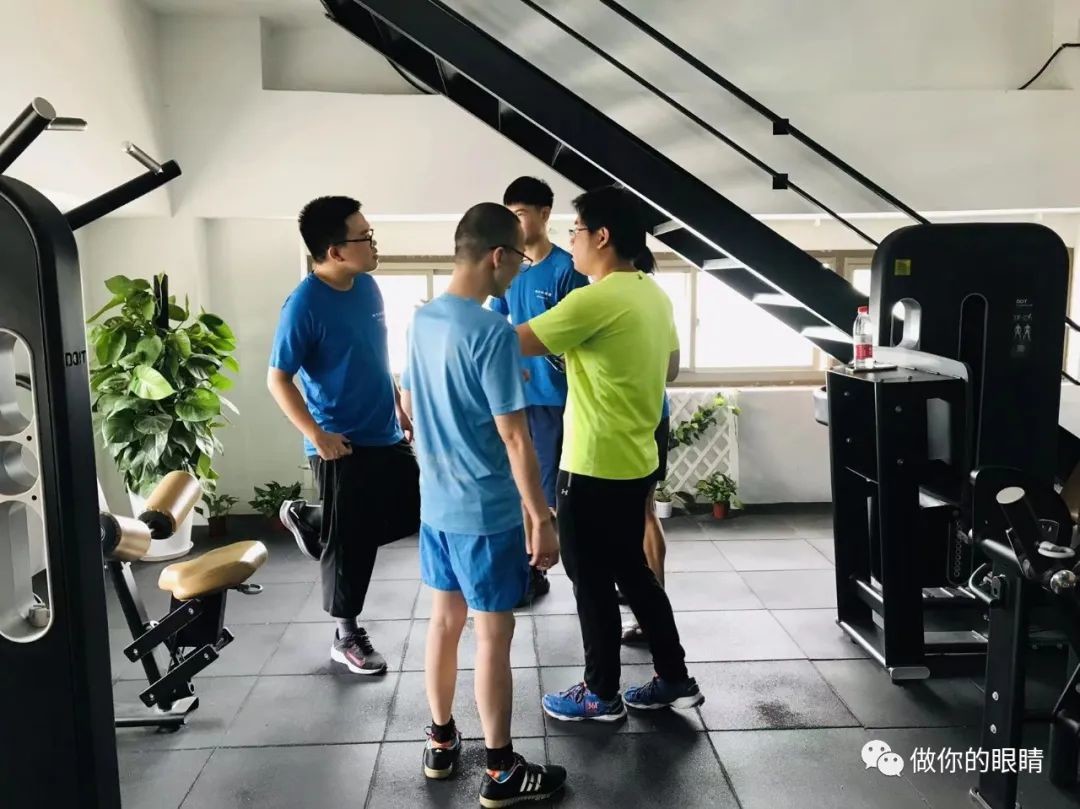 Photo: Gym exercise: chitchatting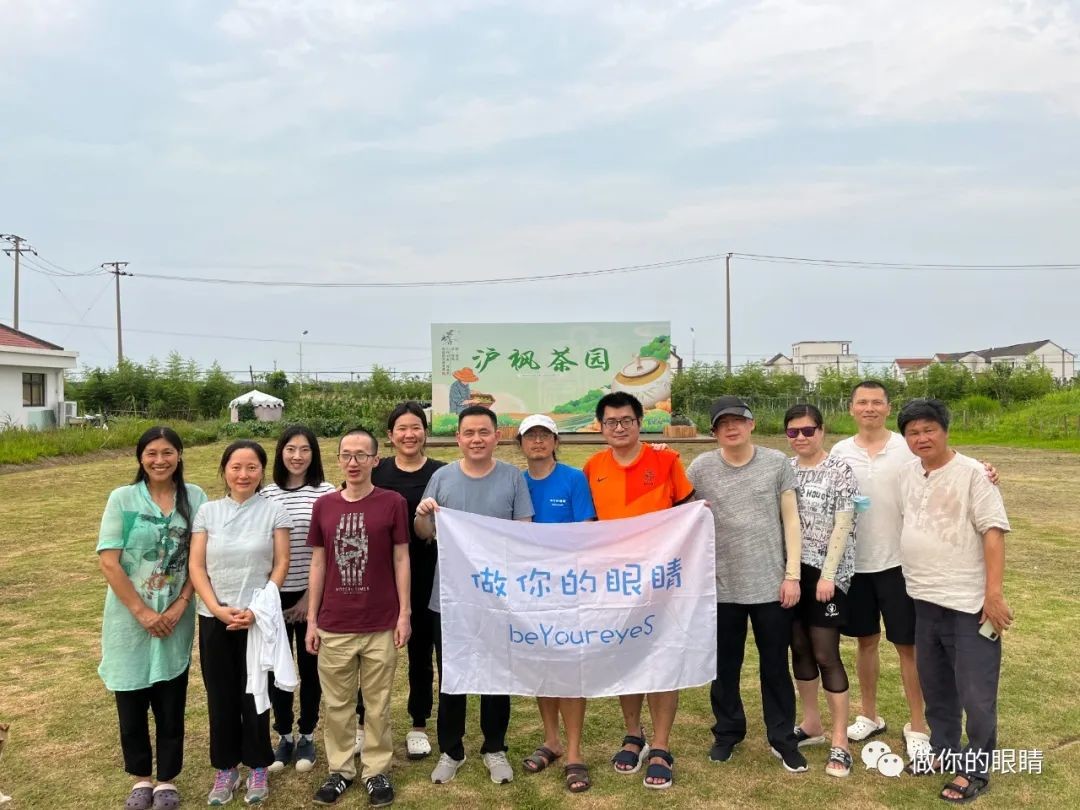 Journey to Hufeng Tea Garden
7月9日,蓝睛灵团队来到位于金山枫泾的沪枫茶园,在茶园工作人员的详细讲解中了解了茶叶的相关知识,亲自体验了采茶、制茶的过程。
指尖触摸过那柔嫩的叶片,加工后变成了清香的茶叶,体验让大家真正认识了"茶叶"这位朋友。
The Lanjingling team visited the Hufeng Tea Garden in Fengjing Jinshan on the 9th of July. They gathered knowledge about tea and tea-making through the detail explanations of the workers at the tea garden and the experiencing of picking and making tea.
It's a remarkable process how the tender tea leaves transform into a cup of fragrant tea. Hands-on experience led them to make acquaintance with their new friend "tea".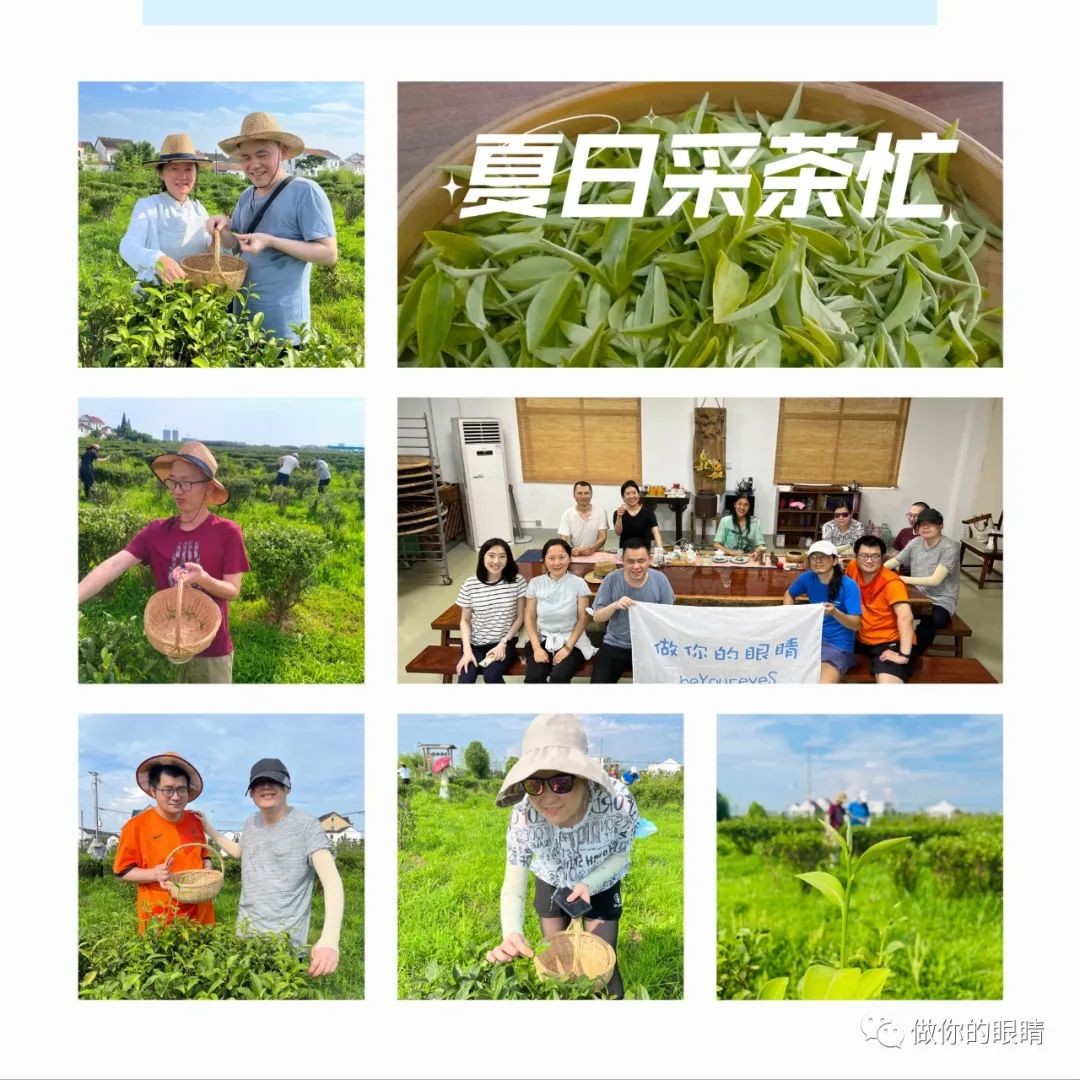 图:亲手触摸茶叶的鲜嫩,亲口品尝采摘的收获,蓝睛灵小伙伴在茶园学习和感受茶叶的生命周期
Photo: Learning about the lifecycle of tea
在蓝睛灵的活动中,健视者体验关闭视觉的感觉,能感受到视障者的世界,真正开始了解视障群体;并在这个过程里,体会无障碍的环境带给所有生活在其中的人的便利。
经历过的感受胜过千言万语,欢迎大家来参加做你的眼睛融合活动,视障者与健视者在一起,在感受中增进彼此的了解,一起跑向无障碍的明天。
Through the events of beYoureyeS, sighted participants could experience what it's like to be visually impaired by turning off their vision. In this way, they could really understand how accessible designs benefit the people with living without vision.
Experiences are more valuable than words. We welcome everyone to join beYoureyeS in its inclusive activities, for the sighted and the unsighted to join hands, to know more about one another, and to run towards the dawn of accessibility.
This marks the end of this month's newsletter, thank you for reading.
蓝睛灵周刊

|做你的眼睛第292期常规活动线上云健身,看健100第59期活动~2022第27周(总第307期)

蓝睛灵周刊

|

盛夏里的茶园有清凉,酷暑下的健身更有趣~2022第28周(总第308期)

百日计划

|

经验分享会第二期 无障碍办公技巧

蓝睛灵周刊

|

百日计划经验分享会第2期,初伏来临任燃着运动的激情~2022第29周(总第309期)

蓝睛灵周刊

|

大暑夏正浓~科学运动解暑养身~2022第30周(总第310期)
做你的眼睛是一个民间自发的公益活动,于2015年1月在上海发起,致力于推动运动无障碍,让视障者参与运动变得简单。
beYoureyeS is a local NGO founded in January 2015, in Shanghai, and is dedicated to promoting sports accessibility, making it easier for those who are persons with visual impairments to enjoy sports.
在我们的活动中,无论视障者,还是健视者,都称呼彼此为蓝睛灵,我们的公益组织也叫这个名字。
Whether a runner with visual impairment or unimpaired runner, all of our participants are called "Lanjingling", which is also the name of our NGO.
Lanjingling's vision, mission, and core values
Vision: allow everybody to live in an accessible society
Mission: promote development towards an accessible society through diversity and inclusion focused events
Core Values: Diversity, Inclusion, Equality, Empowerment
体验式公益活动、企业社会责任CSR活动、校园融合活动、赛事活动,职场赋能计划;
Weekly running activity, CSR activity, school inclusion activity, race, Vocational-education program
Fitness 100, Rope 100, 100Days Engagement
WeChat id: beyoureyes or scan QR code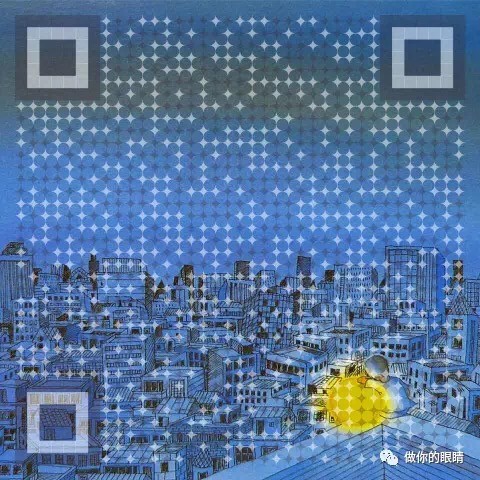 We hope that whilst we're in the competition together,
we may all converge our energy as one to make each and all strong,
We hope that whilst doing sports together,
we are able to find the nerve to be strong enough to face challenges head on.