2023年8月,蓝睛灵受邀参加了2023 lululemon大使聚会并做分享。本月,蓝睛灵共开展了4期周末融合活动,合作开展了2场校园融合活动,受邀参加了1场特别活动,拜访了深圳和香港4家公益机构。
In August 2023, Lanjingling attended the 2023 Lululemon ambassador conference. This month, Lanjingling carried out 4 weekend inclusive activities, 2 school-based inclusive activities, and 1 special, and visited 4 public welfare organizations in Shenzhen and Hong Kong.
翻译 Translator:王渊彬 Yuanbin WANG 王弘毅 Yoyo WANG
编辑 Editor:张睿莹 Rain ZHANG 李纪元 Annie LI
蓝睛灵编辑部 Lanjingling Editorial Office
Release date:Nov 17st, 2023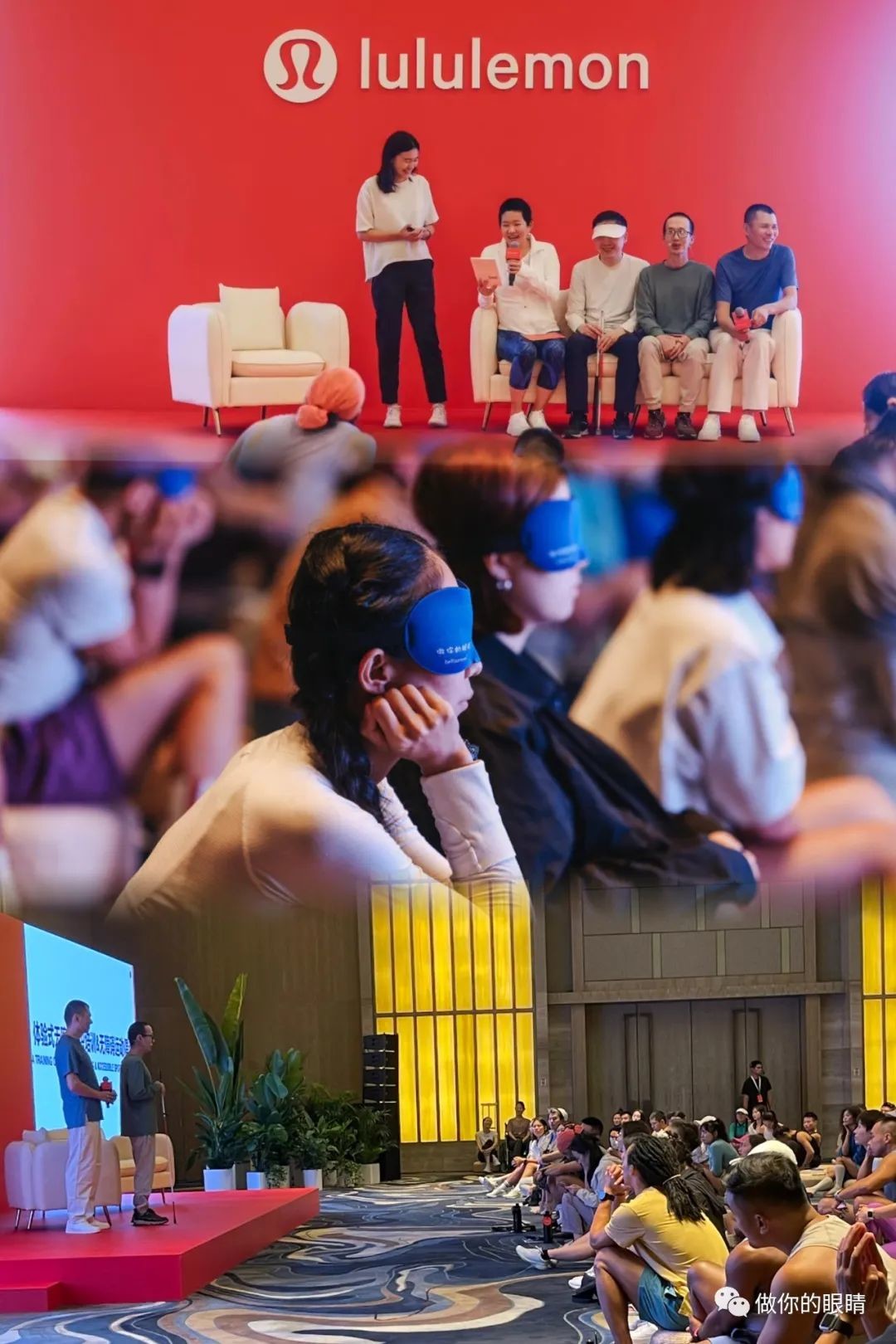 Photo: Visually impaired representatives sharing at the lululemon ambassador meeting
Lanjingling at Lululemon 2023 Ambassador Conference
8月28日,作为lululemon Here to Be境随心转公益项目合作伙伴,蓝睛灵受邀前往深圳,出席lululemon 2023大使聚会。
On August 28, Lanjingling was invited to attend Lululemon's 2023 Ambassador Conference as a partner of Lululemon's Here to Be public welfare project.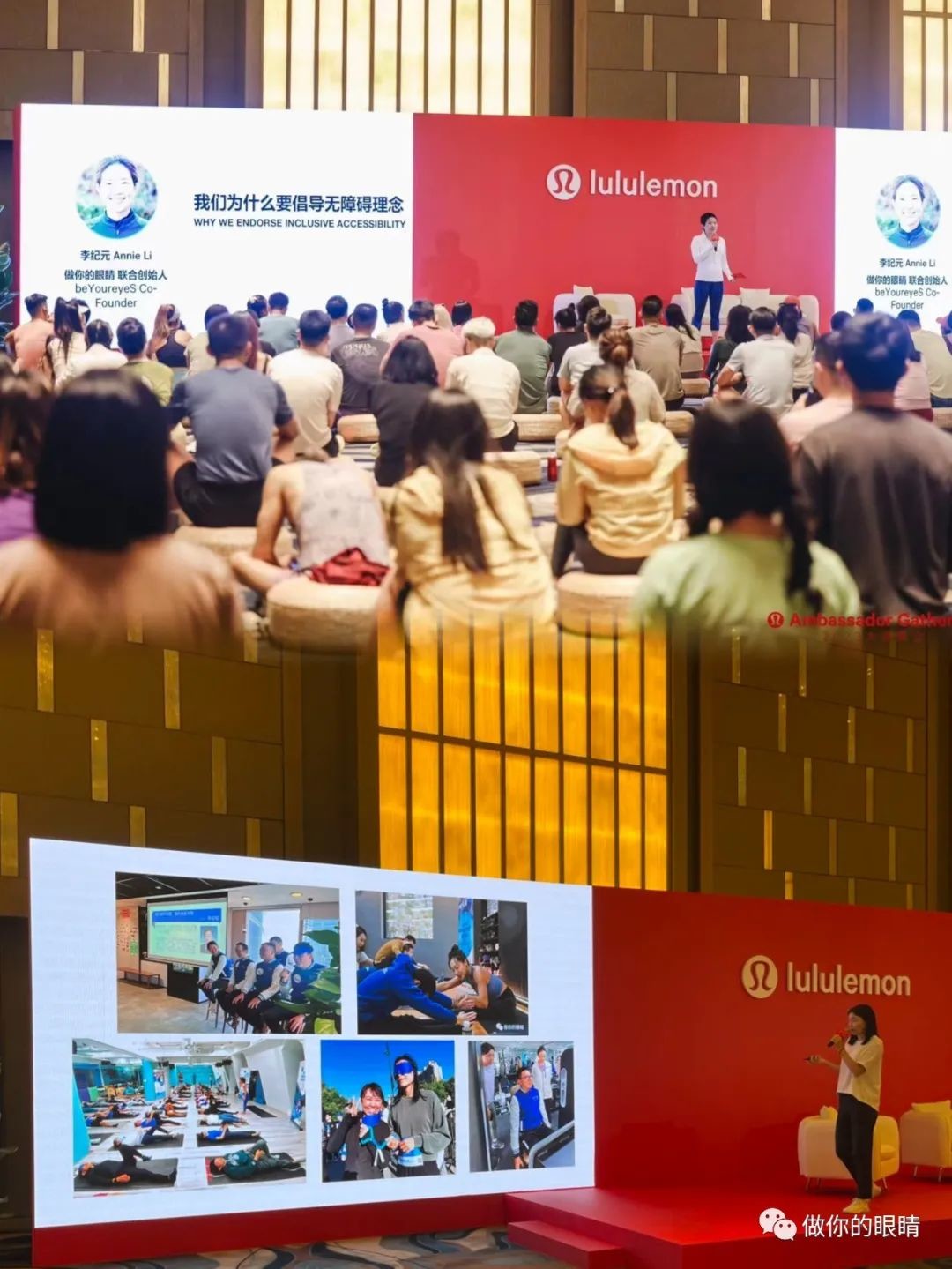 Photo: Lululemon & beYoureyeS: Jiyuan's talk
全国各地200位lululemon大使济济一堂,蓝睛灵联合创始人纪元、工作人员兼视障伙伴李松松、陈晓斌在会上作"我们为什么要倡导无障碍"、"幸福是什么"、"做无障碍的倡导者"等三个主题分享,还进行了无障碍意识培训和无障碍运动倡议。
200 Lululemon ambassadors from across the nation met together. Lanjingling cofounder Jiyuan and visually impaired officer Songsong Li and Clark Chen held three sharing sessions on the themes "why do we need accessibility", "what is happiness", and "being an accessibility promoter".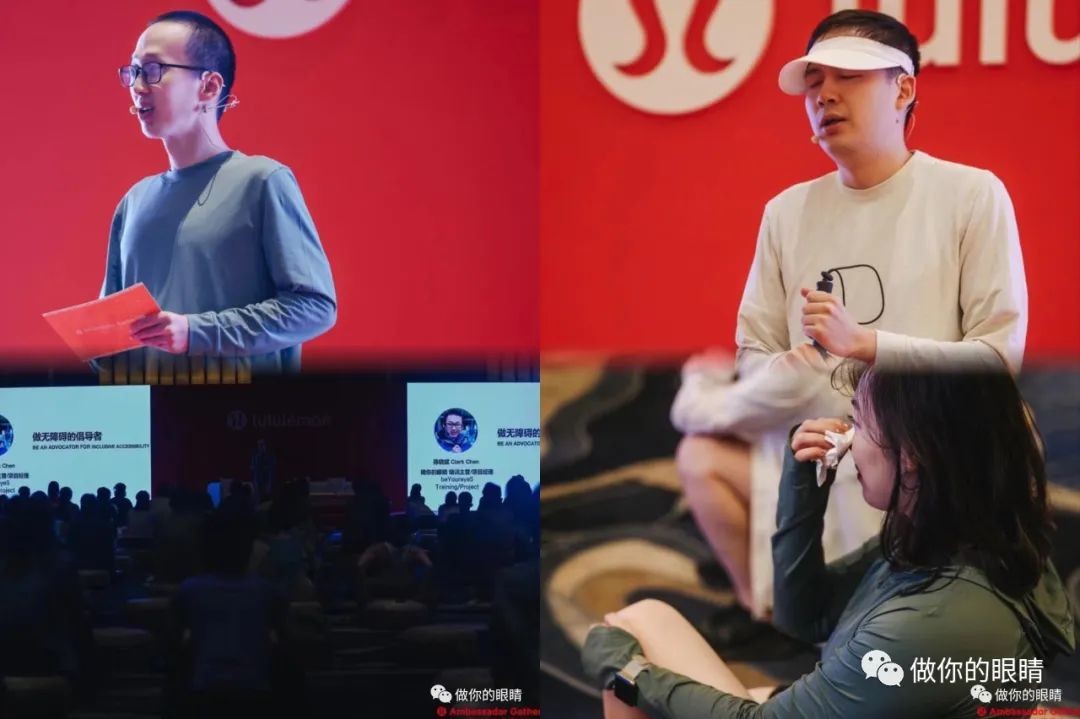 Photo: Xiaobin and Songsong's talk at the lululemon ambassador meeting
蓝睛灵与包括lululemon在内的企业、机构合作,开展各种融合活动,无障碍不仅仅是为视障者和残障者发声,更是为所有人发声,因为我们大家对美好未来的向往是相同的。
Lanjingling cooperates with enterprises and institutions like lululemon to carry out various inclusive activities. Accessibility is not only for the visually impaired and disabled, but for all people, because we all desire a better future.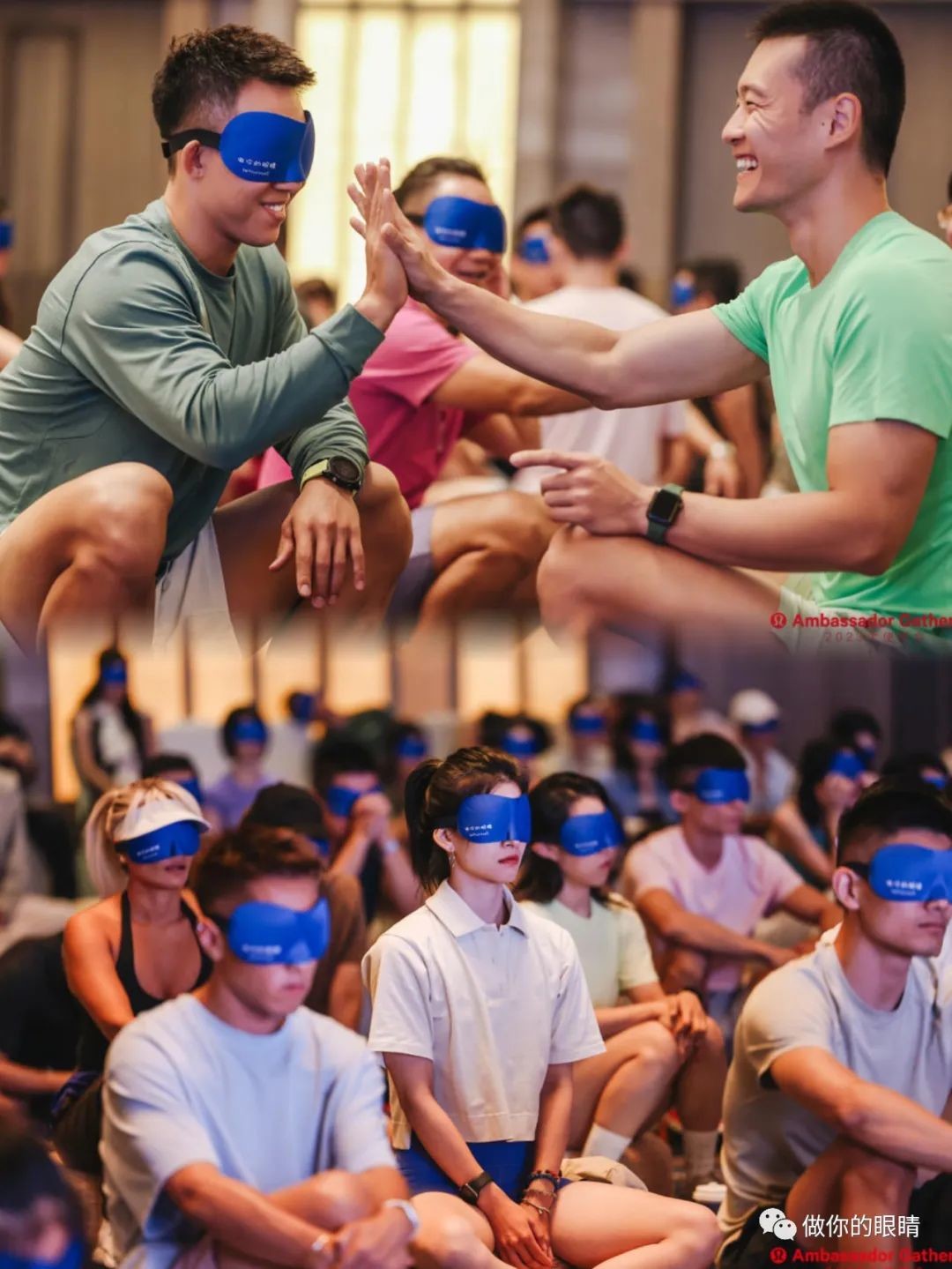 Photo: Lululemon ambassadors seeing the world from the perspectives of the visually impaired
我们认为,人生各有精彩:多元,就是接纳每一个人;包容,让人更有力量;无障碍,是人的基本权利。而幸福的方向,就是每一个平凡的个体能够丰富、平等、个性地走完一生。
We believe that life has its wonderful: diversity is to accept everyone; tolerance makes people more powerful; accessibility is a human right. And where happiness leads is where every ordinary individual can live a life that is rich, equitable, and unique.
REGULAR WEEKEND ACTIVITIES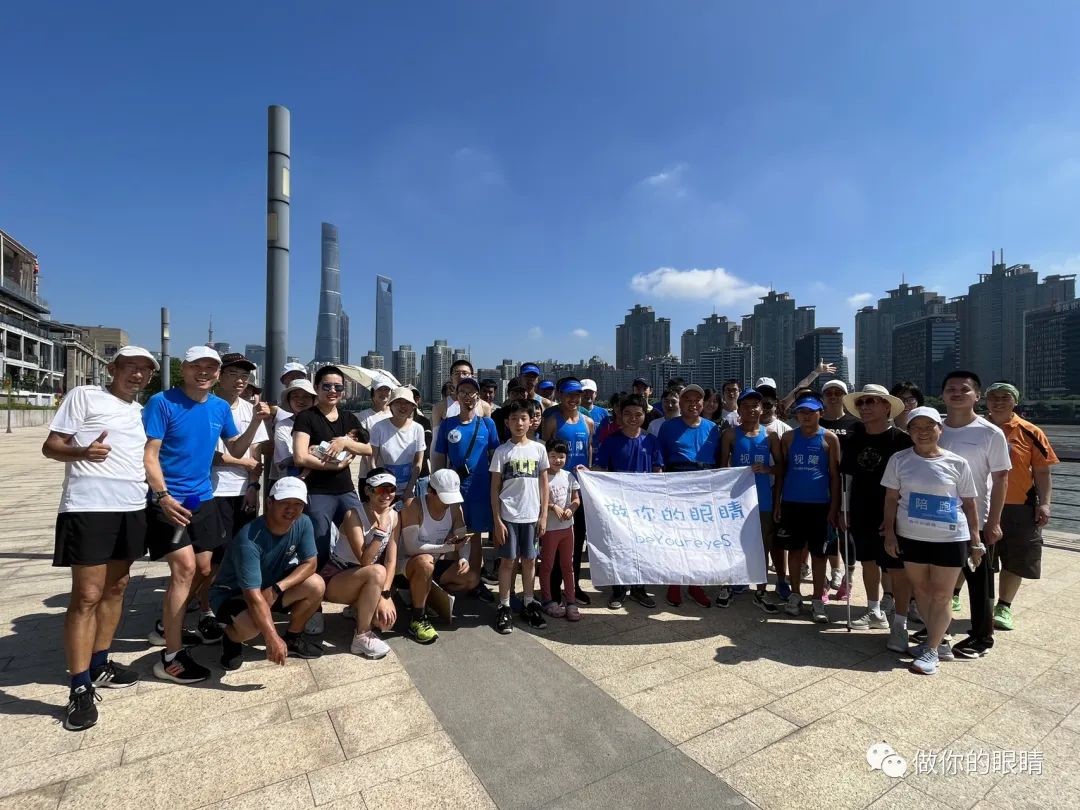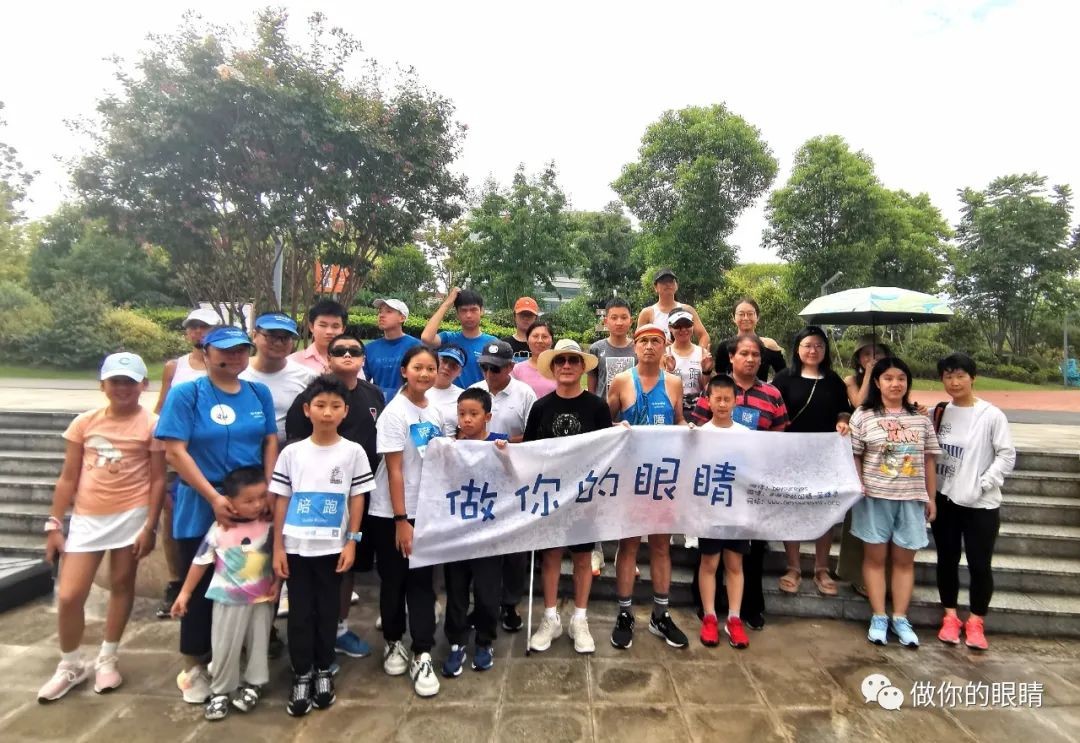 Photo: Weekend inclusive activity - group photo
做你的眼睛第341期至344期周末融合活动于8月6日、13日、20日和27日在世纪公园、黄浦滨江、 闵行文化公园和古美公园开展。
The 341st to 344th weekend inclusive activities of beYoureyeS were held on August 6th, 13th, 20th, and 27th at Century Park, Huangpu Riverside, Minhang Cultural Park, and Gumei Park.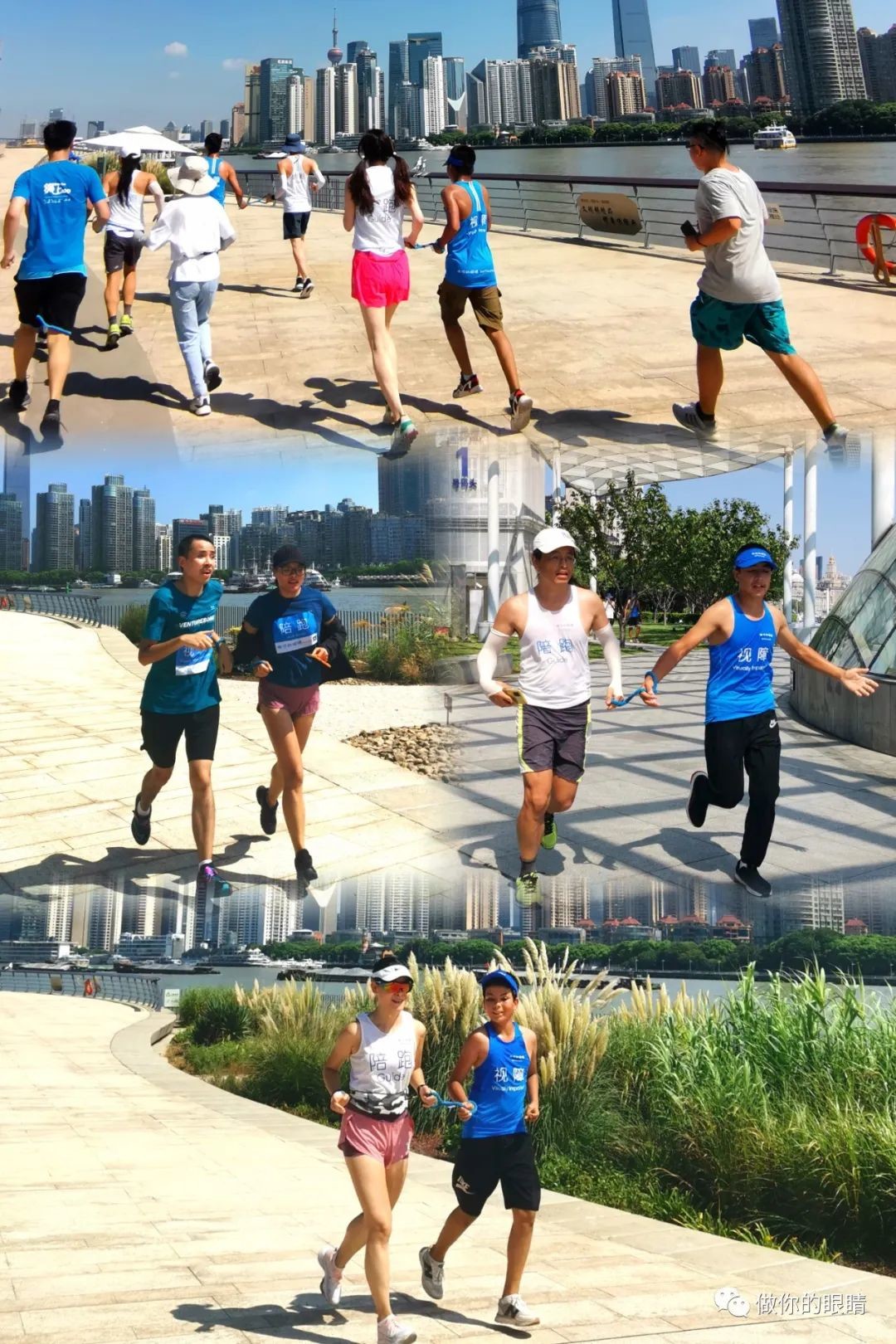 图:烈日下,滨江边一道道靓丽的风景线,由蓝睛灵和远道而来的新疆伙伴们共同谱写
Photo:beYoureyeS riverside weekend inclusive activity with friends from Xinjiang
8月13日,第342期周末融合活动中迎来了4位新疆少年盲人足球队的队员和他们的教练。
少年足球队员第一次体验了与陪跑员一起用陪跑绳跑步。活动中,蓝睛灵转赠给新疆少年们企业志愿者与蓝睛灵一起编织的陪跑绳,助力这些少年们追逐运动的梦想。
On August 13th, 4 players and their coaches from Xinjiang Junior Blind Football Team joined the 342nd weekend inclusive activity.
The teenagers ran with guide runners for the first time in their life. After the activities, Lanjingling gave them running ropes hand-made by corporate volunteers, hoping that they will motivate them to keep on pursuing their sporting dreams.
Corporate Social Responsibility Activities
View "The Biggest News" for details.
1、Lanjingling Participated in Qixiang Education's High School Summer Camp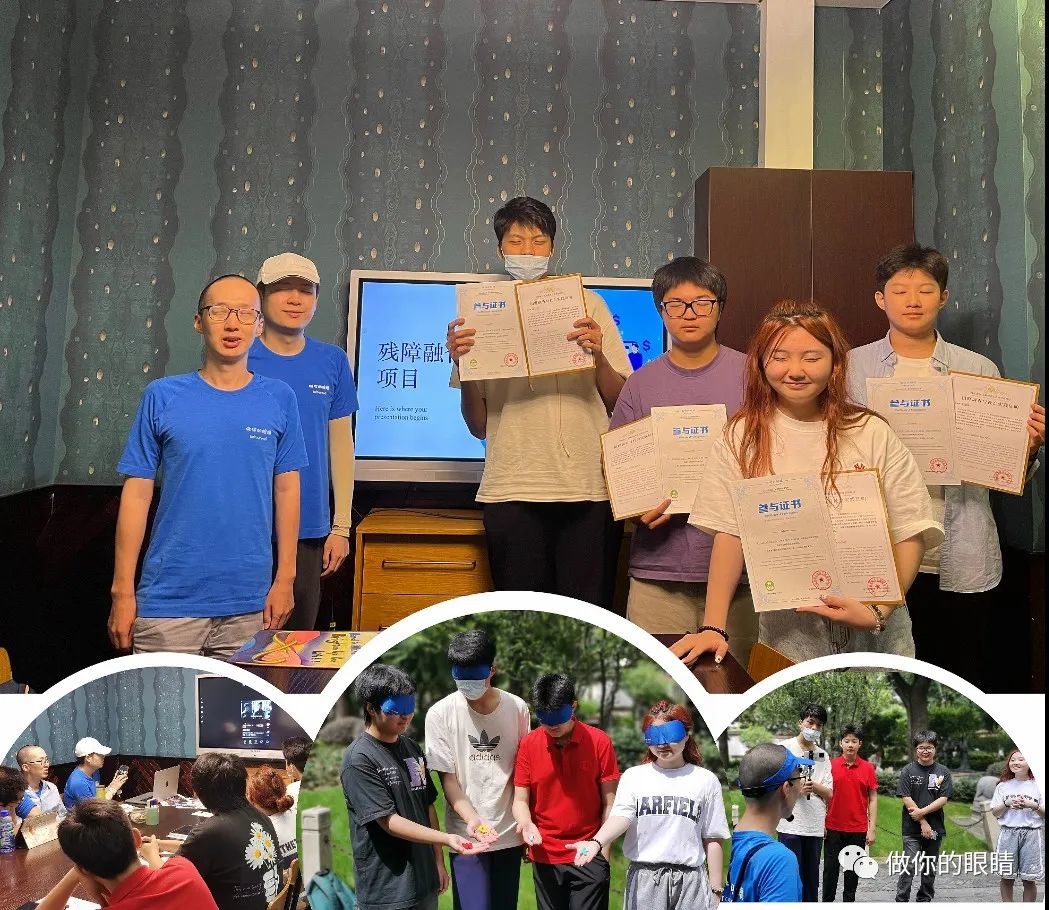 图:蓝睛灵与起向教育一起帮助青年学生建立无障碍社会意识
Photo: Lanjingling and Qixiang Education: educating teenagers about accessibility
8月4日,蓝睛灵的视障导师受邀参与起向教育开展的高中生夏令营的学生调研成果路演,并给学生们提出了可落实的优化建议。
On August 4th, visually impaired tutors from Lanjingling were welcomed to a research poster fair at a summer camp at Qixiang high school. They reviewed students' works and gave them constructive feedback.
2、蓝睛灵受邀参加美国第一位盲人最高法院法官在线对谈活动
2、Lanjingling's Virtual Interview with the First Blind Supreme Court Judge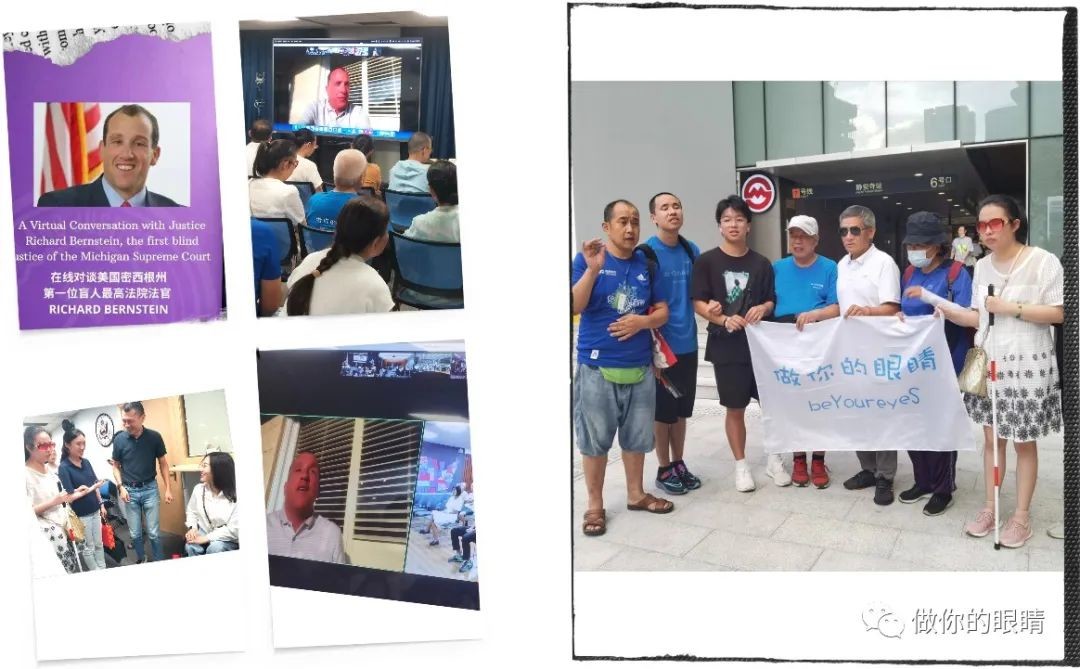 图:左上角是第一位美国盲人最高法院法官-伯恩斯坦法官,其次是多位蓝睛灵伙伴在分享会现场积极思考
Photo:The first blind supreme court judge - Judge Bernstei - and Lanjingling
8月4日晚,20位蓝睛灵受邀来到上海美国中心,参加了美国第一位盲人最高法院法官伯恩斯坦大法官的在线主题分享。本次活动由上海美国中心、北京美国中心、广州美国中心、沈阳美国中心和美国驻武汉领事馆携手合作,邀请到密歇根州全州选民选出的第一位盲人最高法院法官伯恩斯坦(英文全名:Richard Bernstein),与感兴趣的公众进行在线对谈,讲述他的职业和个人生活故事。
In the evening of August 4th, 20 Lanjingling members attended the virtual session with Judge Bernstein at Shanghai American Center. Bernstein was the first blind Supreme Court judge in the history of the US. The event was organized in collaboration with Beijing American Center, Guangzhou American Center, Shenyang American Center, and Wuhan Consulate. Shanghai American Center was honored to invite Judge Richard Bernstein to a virtual conversation with members of the public about his professional and personal life story.
3、Lanjinling and Dameno's Accessibility Program for Middle School Students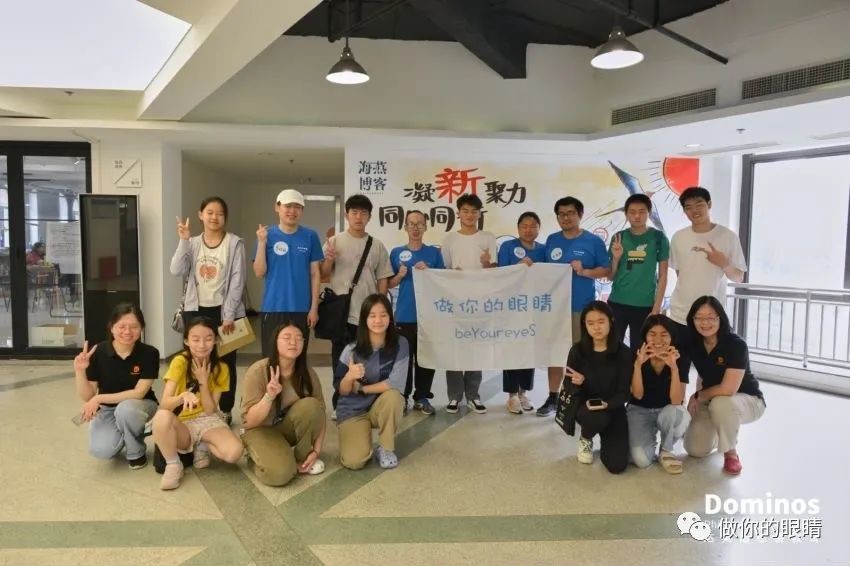 Photo: Accessibility education at Dameno's summer camp
8月9日,蓝睛灵视障培训师来到上海公益新天地,为达美诺公益主题夏令营的学生们带来了无障碍相关课程。
On August 9th, Lanjingling's visually impaired representatives came to Shanghai Charity Xintiandi and offered an accessibility program to the students of the Dameno Charity Summer camp.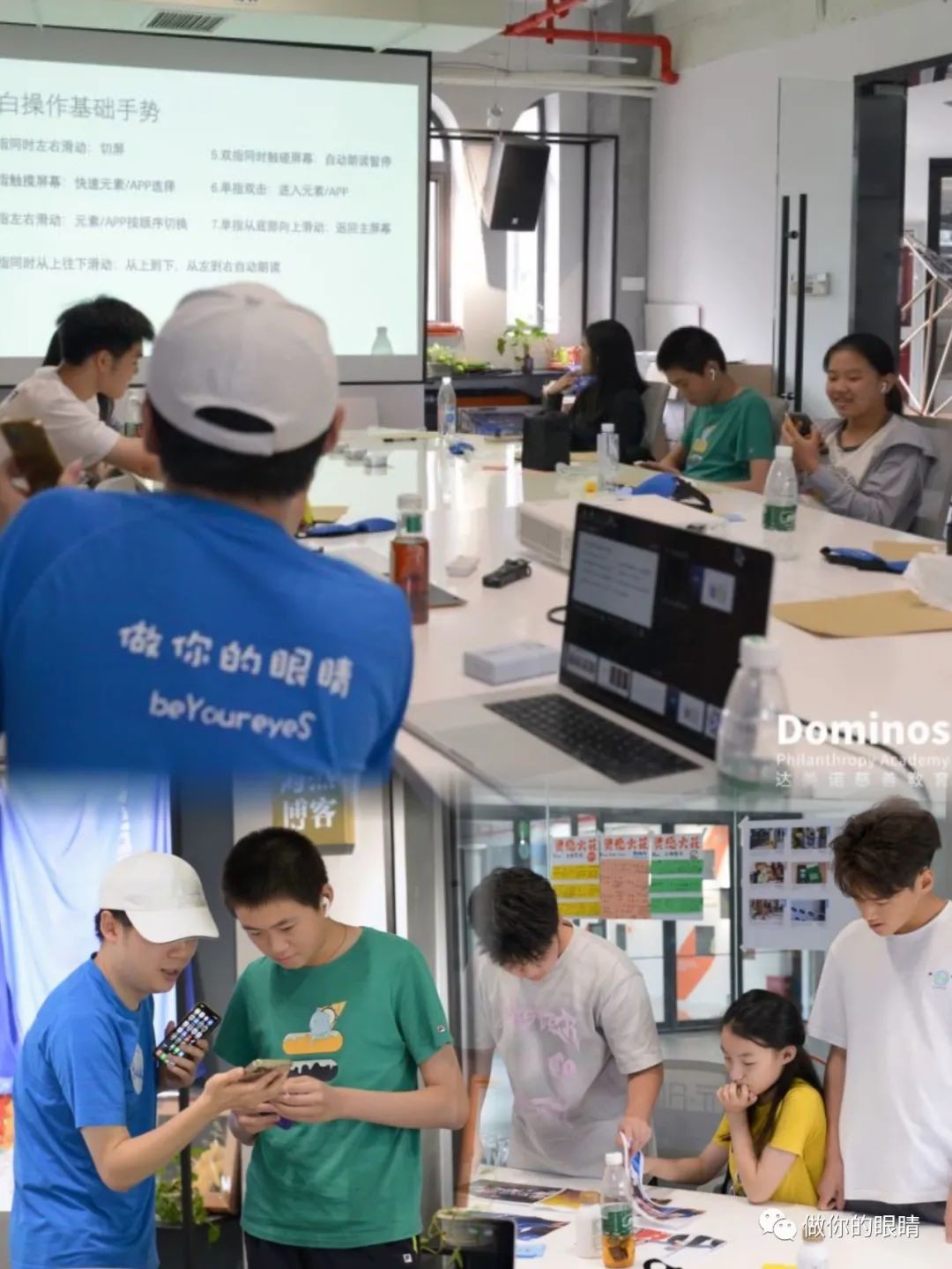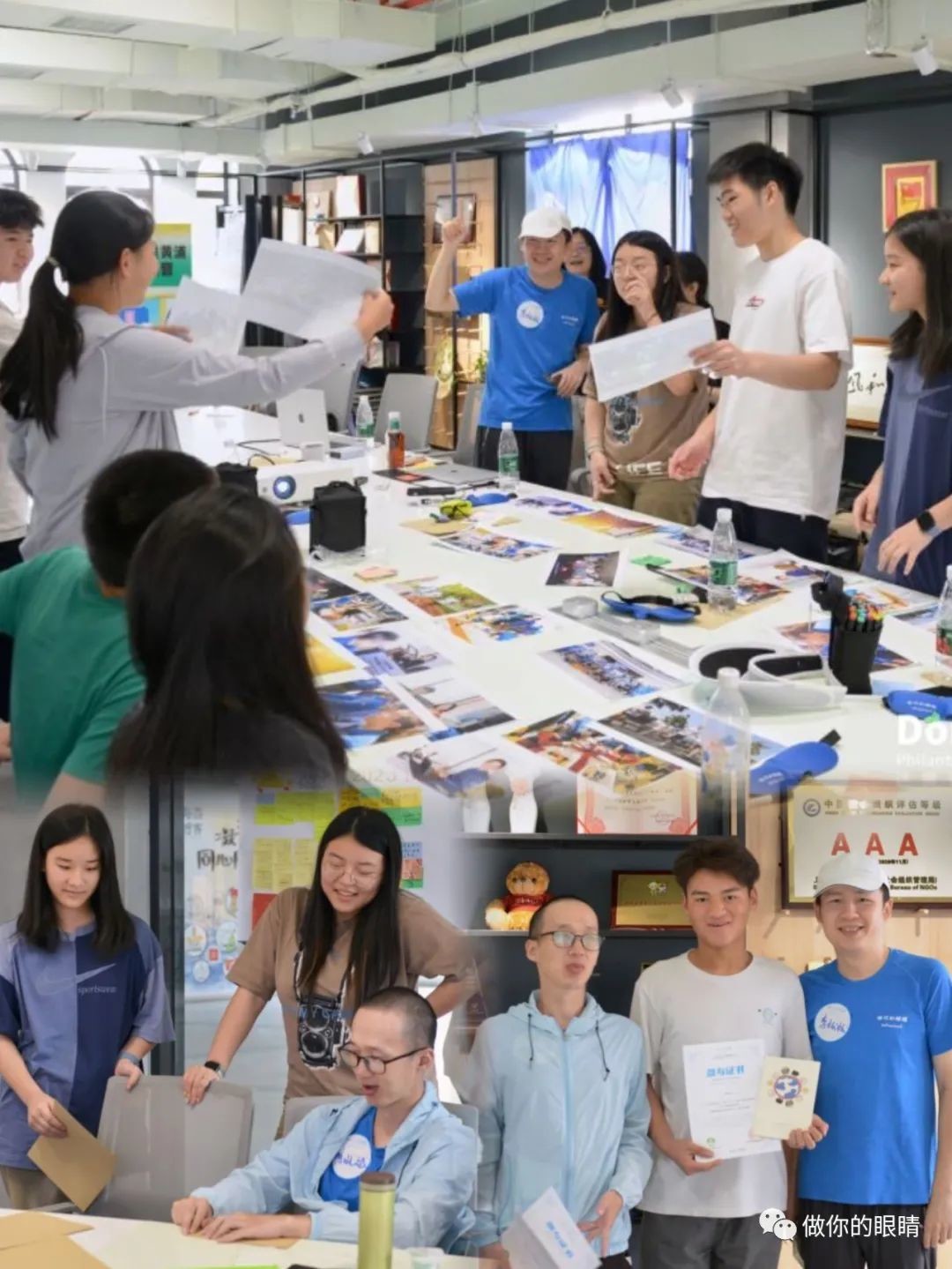 图:课上,视障导师为同学们带去无障碍知识介绍,同学们认真聆听和参与课堂互动;课后,拿着参与证书、做你的眼睛2023版笔记本与晓斌、松松合影
Photo: During and after summer camp sessions: accessibility education and group photo with Xiaobin and Songsong
蓝睛灵无障碍引导师向大家分享了信息无障碍、教育无障碍等内容,还向同学们分享了开展公益活动的要点。
The Lanjingling representatives talked about information accessibility, education accessibility, and the importance of public welfare activities.
4、Lanjingling Visited 4 Public Welfare Organizations in Shenzhen and Hong Kong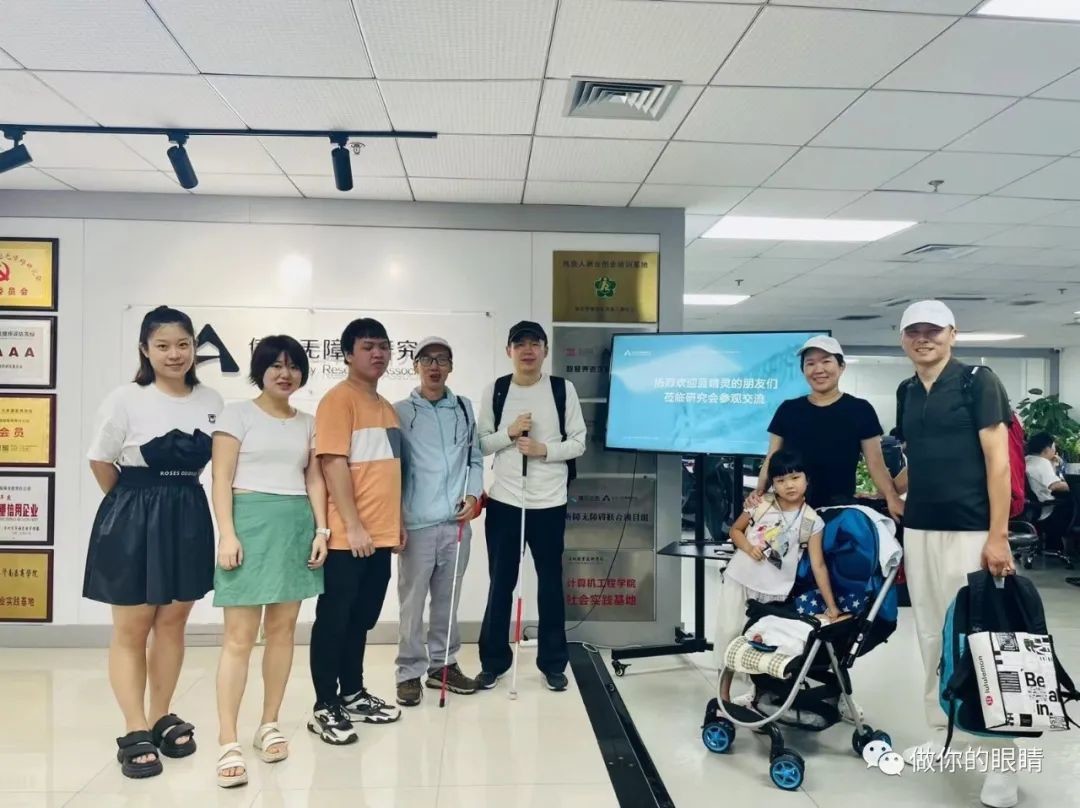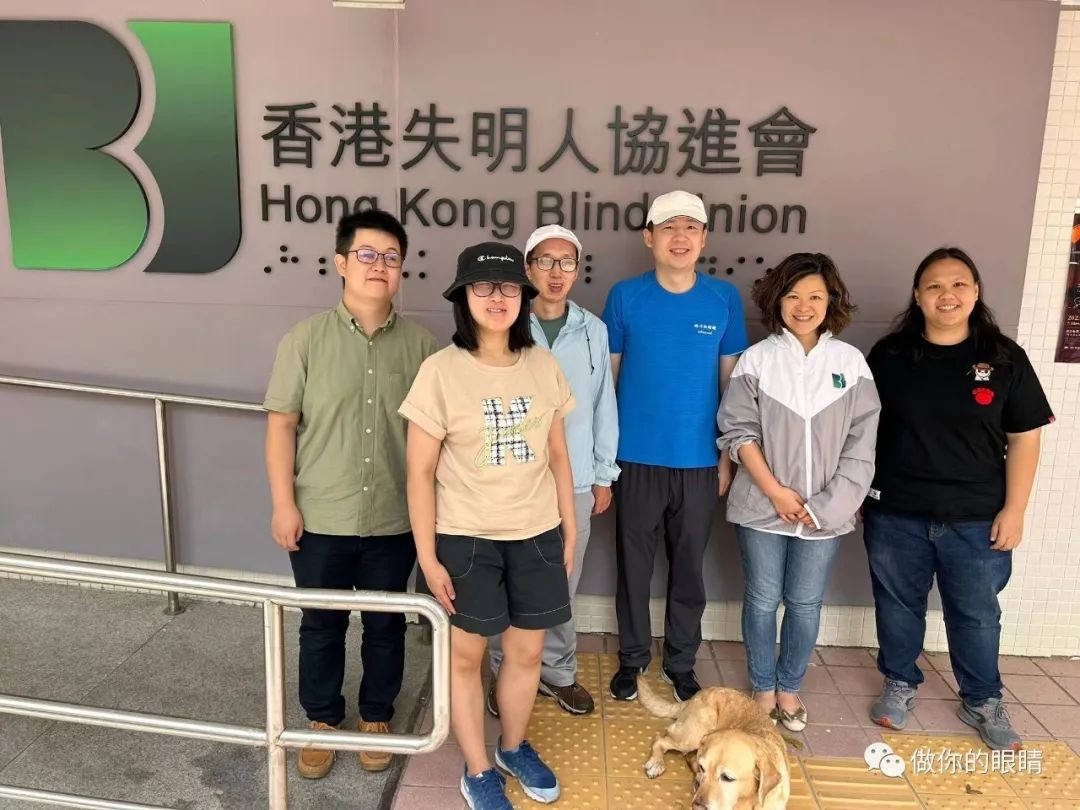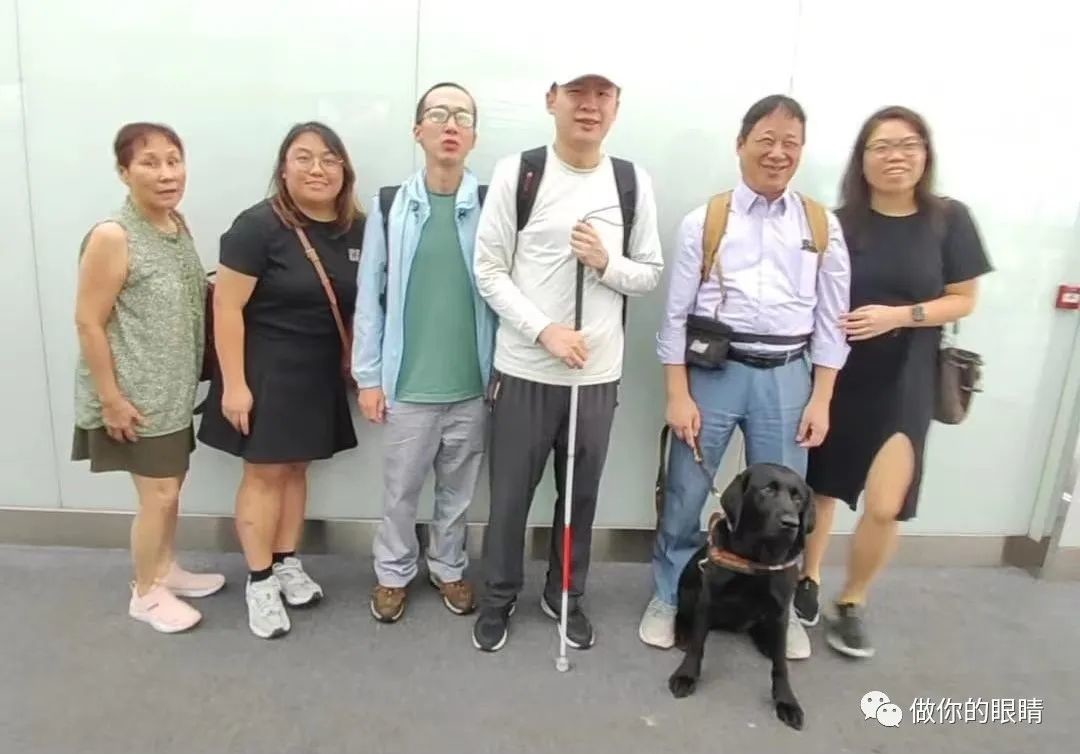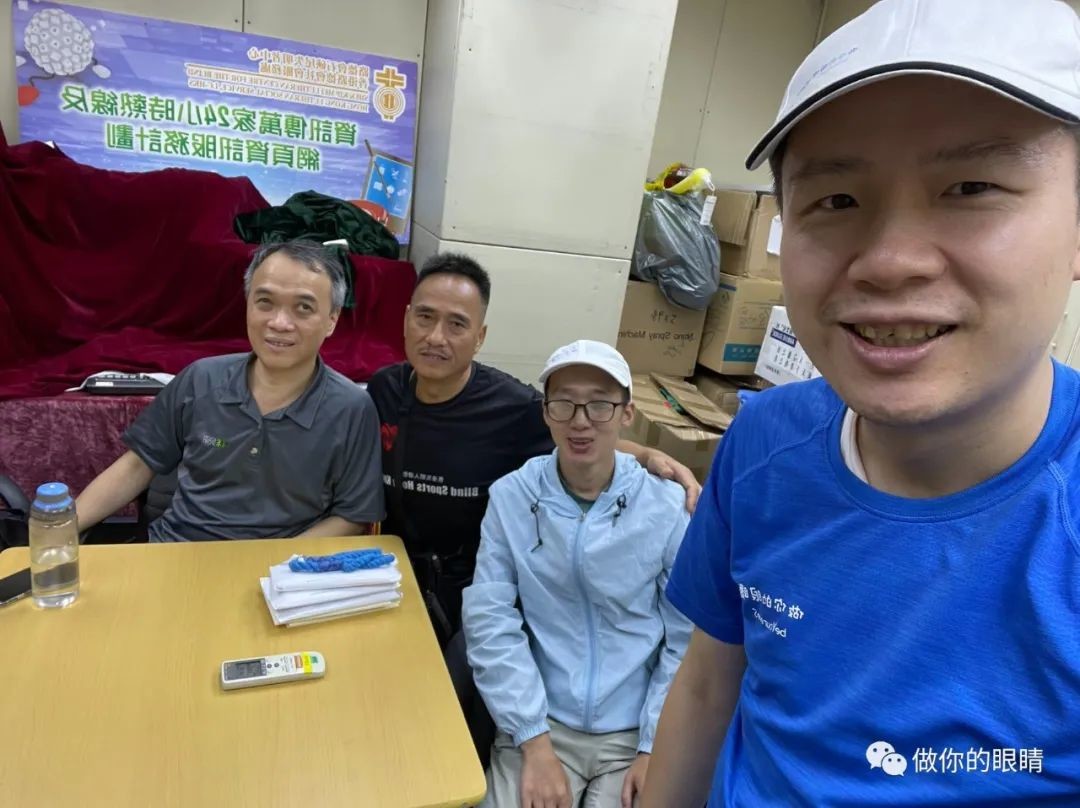 图:拜访深圳信息无障碍研究会、香港失明人协进会、香港伤健共融网络、香港失明人健体会
Photo: Visiting the Shenzhen Information Accessibility Society, Blind Sports Hong Kong, the Hong Kong Network for the Promotion of Inclusive Society, and the Hong Kong Blind Union
8月29日至31日,蓝睛灵分别拜访了深圳信息无障碍研究会、香港失明人健体会、香港伤健共融网络和香港失明人协进会。
蓝睛灵与各机构的工作人员、志愿者或视障参与者交流了彼此机构开展的主要活动、各自倡导的理念,期待以后能有机会合作开展活动。
From August 29th to 31st, Lanjingling visited the Shenzhen Information Accessibility Society, Blind Sports Hong Kong, the Hong Kong Network for the Promotion of Inclusive Society, and the Hong Kong Blind Union.
Lanjingling exchanged ideas with the staff, volunteers, and visually impaired members of the organizations. They discussed the main activities each organization carries out, the belief each advocates, and the opportunities of future cooperation.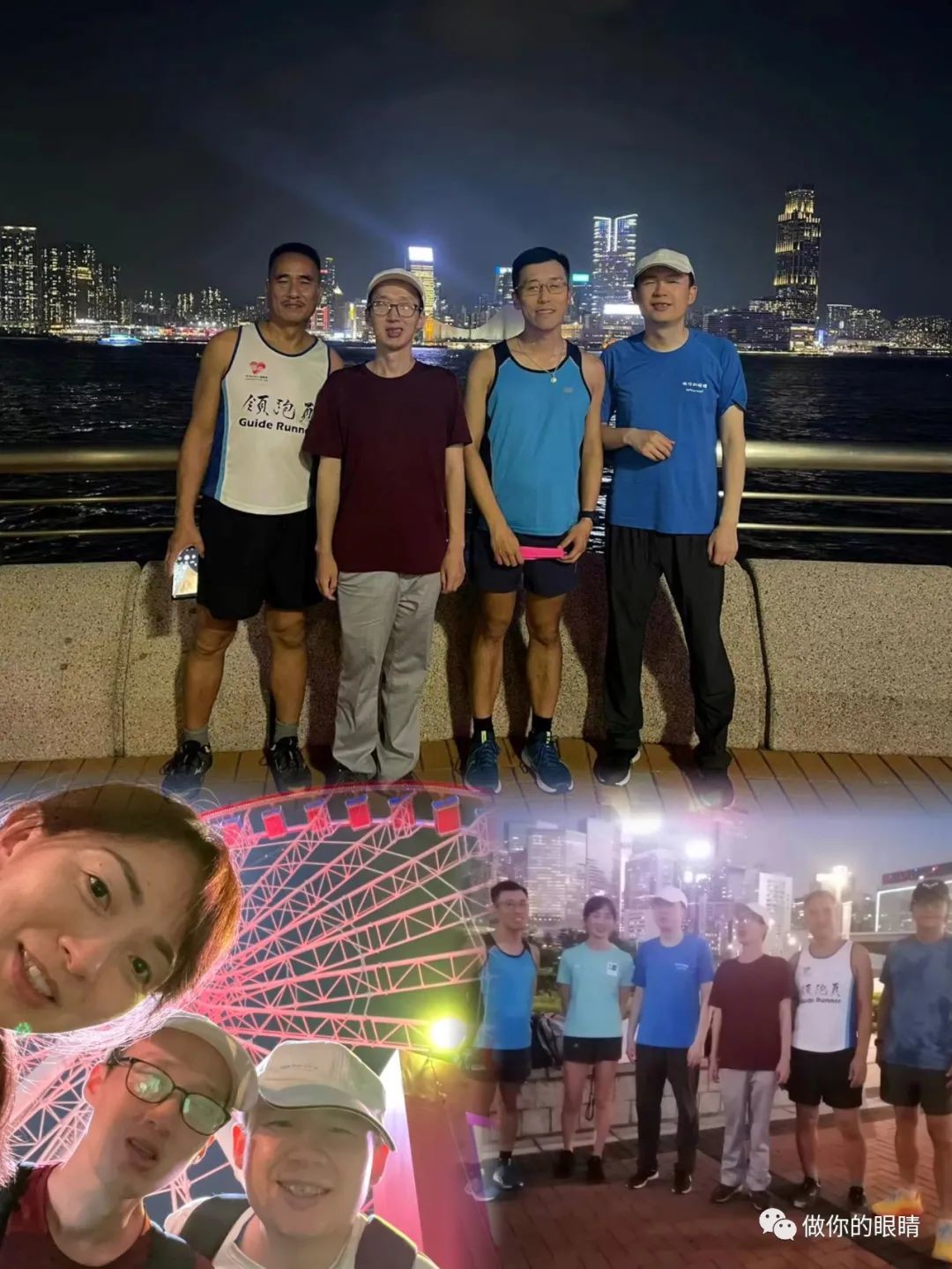 图:泰裤辣!松松、晓斌与中国香港义工伙伴在维多利亚港湾奔跑
Photo: Songsong, Xiaobin, and volunteers from Hong Kong running at the Victoria Harbor
其中,蓝睛灵的两位视障工作人员松松和晓斌独立拜访了香港的3家公益机构,以实际行动见证无障碍出行和无障碍工作。
Among them, visually impaired representatives Songsong and Xiaobin independently visited three public welfare organizations in Hong Kong to test out accessibile travel and work.
This marks the end of this month's newsletter, thank you for reading, see you next month.
做你的眼睛是一个民间自发的公益活动,于2015年1月在上海发起,致力于推动运动无障碍,让视障者参与运动变得简单。
beYoureyeS is a local NGO founded in January 2015, in Shanghai, and is dedicated to promoting sports accessibility, making it easier for those who are persons with visual impairments to enjoy sports.
在我们的活动中,无论视障者,还是健视者,都称呼彼此为蓝睛灵,我们的公益组织也叫这个名字。
Whether a runner with visual impairment or unimpaired runner, all of our participants are called "Lanjingling", which is also the name of our NGO.
Lanjingling's vision, mission, and core values
Vision: allow everybody to live in an accessible society
Mission: promote development towards an accessible society through diversity and inclusion focused events
Core Values: Diversity, Inclusion, Equality, Empowerment
体验式公益活动、企业社会责任CSR活动、校园融合活动、赛事活动,职场赋能计划;
Weekly running activity, CSR activity, school inclusion activity, race, Vocational-education program
看健100 、绳上100 、挑战100、职场赋能百日计划
Fitness 100, Rope 100, Challenge 100, 100Days Engagement
WeChat id: beyoureyes or scan QR code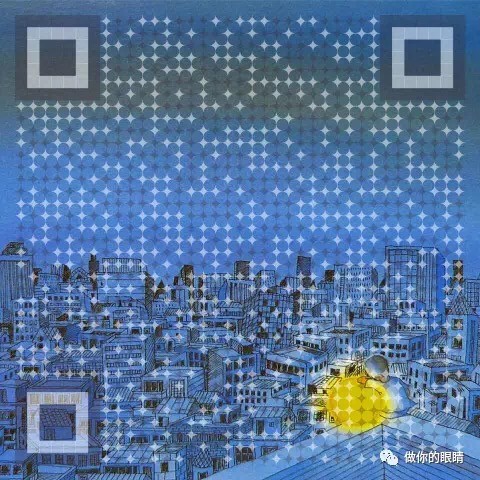 We hope that whilst we're in the competition together,
we may all converge our energy as one to make each and all strong,
We hope that whilst doing sports together,
we are able to find the nerve to be strong enough to face challenges head on.