2019年7月,蓝睛灵共开展4期常规活动,1场企业社会责任(CSR)活动、2场校园活动,2场特别活动
In July 2019, Lanjingling has carried out 4 regular weekend activities, 1 CSR activity, 2 school-inclusive activities and 2 specials.
文字 Writer:晓斌 Clark
翻译 Translator:泱而 、弘毅 Neville, Yoyo
编辑 Editor:纪元 Annie
蓝睛灵编辑部 Lanjingling Editorial Office
2019/8/6
常规活动
REGULAR WEEKEND ACTIVITIES
做你的眼睛第175期至178期的常规陪跑活动于7月7日、14日、21日、28日在世纪公园、新虹桥中心花园、徐家汇公园、天山公园开展,本月蓝睛灵新开辟了两个活动场地,有1位新视障伙伴加入。
The 175-178 beYoureyeS regular weekend running activities took place on July 7, July 14, July 21 and July 28 at Shanghai Century park, New Hongqiao Greenland, XuJiaHui Park and TianShan park respectively. This month Lanjingling has explored two new venues and welcomed a new visually impaired participant.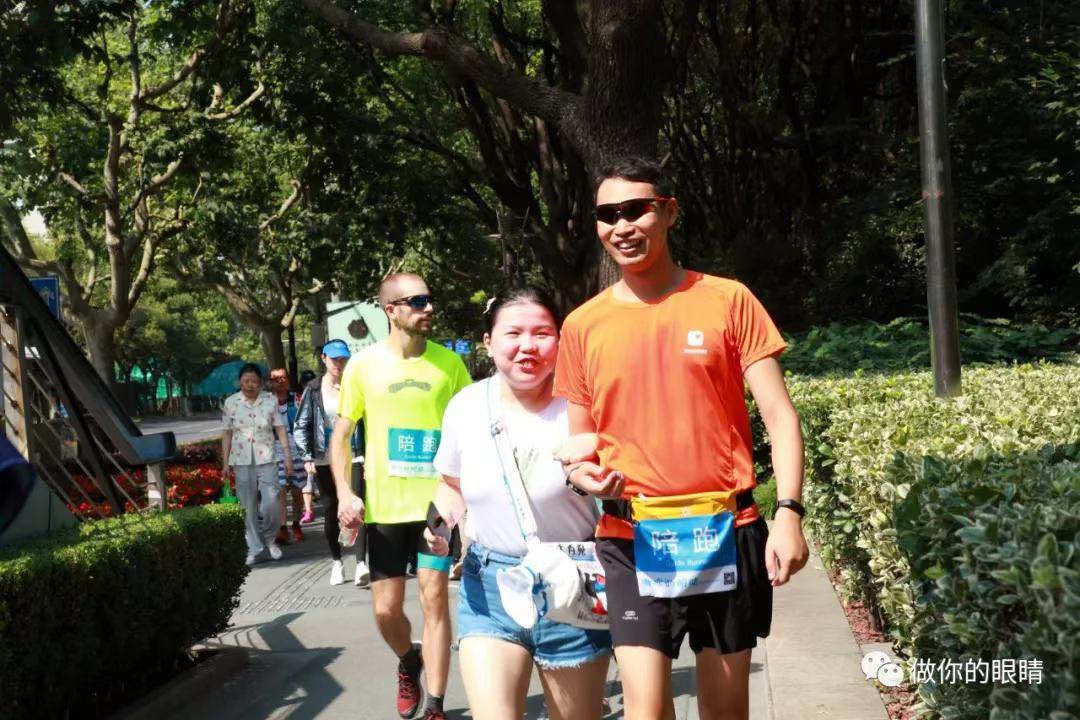 7月21日及28日,蓝睛灵第一次来到徐家汇公园和天山公园,在炎炎夏日游览绿树成荫的公园,在蝉鸣声中享受夏日独有的心情。
On July 21 and 28, Lanjingling visited XuJiaHui Park and TianShan Park for the first time, touring under the shades of green trees, enjoying that unique "sense of summer" while surrounded by the chirping of cicadas.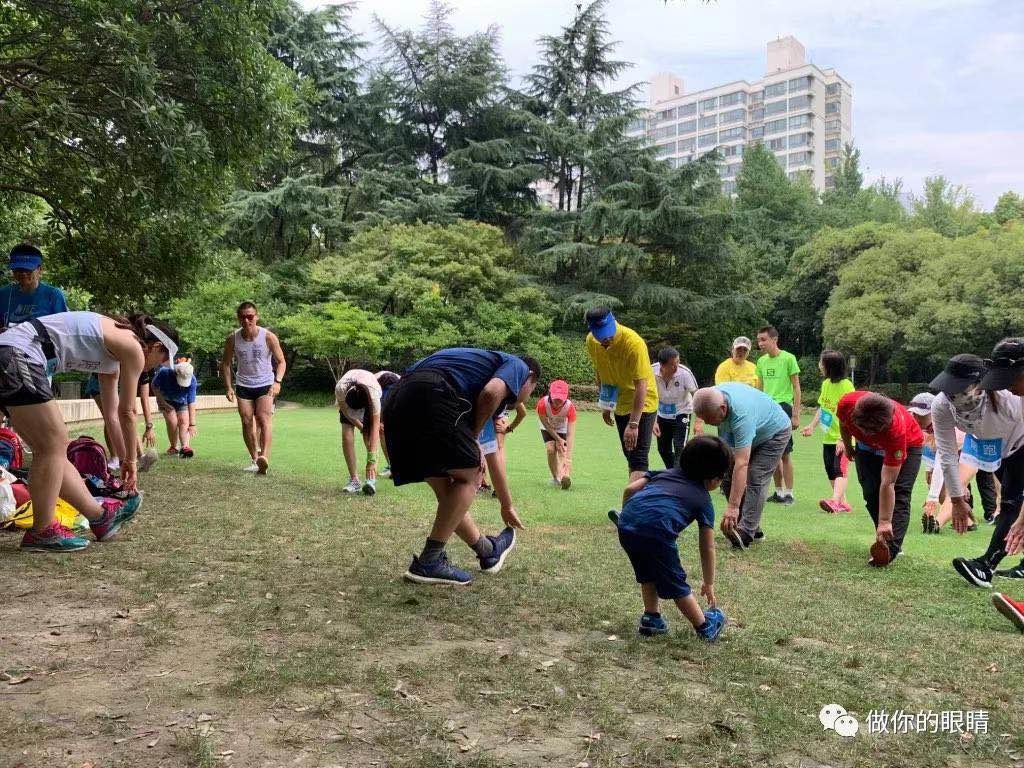 新视障伙伴刘嘉祺和陪跑员红姐一起用56分36秒走完了他的第一个5公里。在红姐的引导和刘嘉祺自己的调节下,他克服了摆臂不协调和缺乏安全感的双重障碍。他分享到:就在今天,我掌握了基本的跑步要领,就在今天,我对今后的运动充满了信心。我意识到,陪跑是一个互相信任的过程,信任能让我们跑得更久、跑得更远。
Our new member LIU Jiaqi with Mrs. Yin, his guide runner, jogged his first ever 5km run in 56 minutes and 36 seconds. Thanks to the guidance of Mrs. Yin and his own adaptation, he soon overcame the double-hinderance of asynergic movement and lack of safe feeling. He said afterwards: today, I learned basic running techniques; today, I gained confidence for my future in athleticism. I realized: accompanied running is a process of exchanging trust and faith, a process of trust each other to run for longer and further.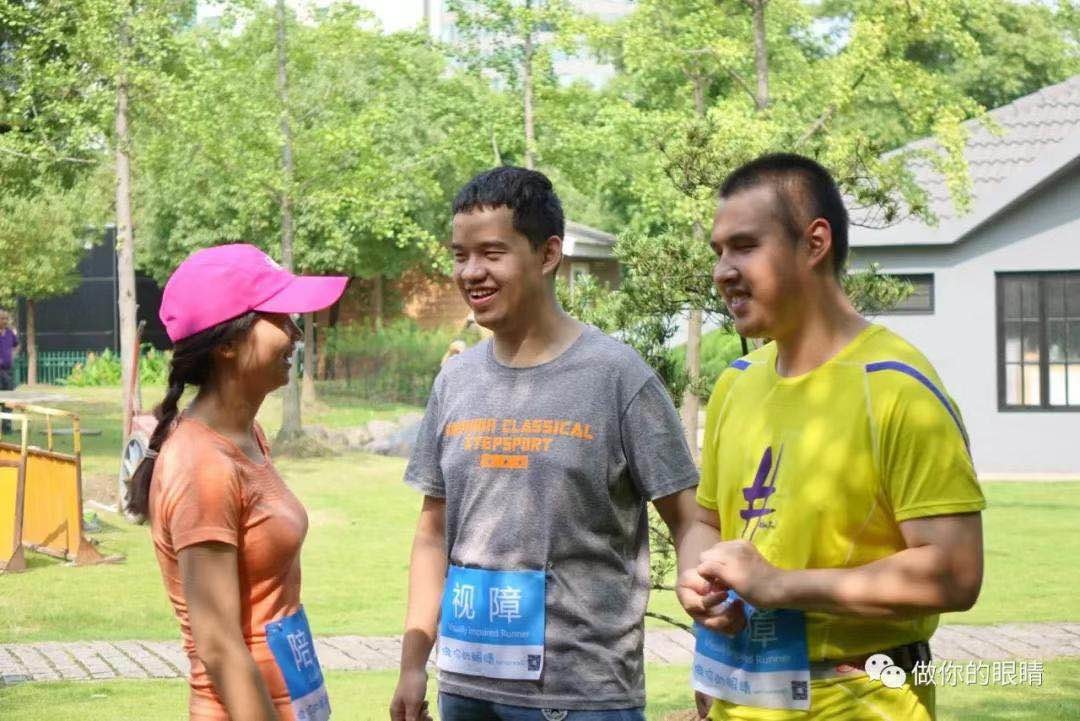 企业社会责任(CSR)活动
Corporate Social Responsibility Activities
昂立教育
7月2日,蓝睛灵给昂立教育的伙伴们带来一场分享会。
有一位听众以前在马拉松的赛场上遇到过视障跑者,一直希望了解这一群体。蓝睛灵将通过多种形式的活动增进公众对视障群体的了解。
ONLY Education
On July 21, Lanjingling brought for ONLY EDUCATION a sharing session. One of the audiences has met visually impaired athletes on Marathon. Therefore, he has long wished to meet us. Lanjingling, through various activities and media, has rapidly and effectively arose society's attention on visually impaired and the blind community to broke the stereotype towards them.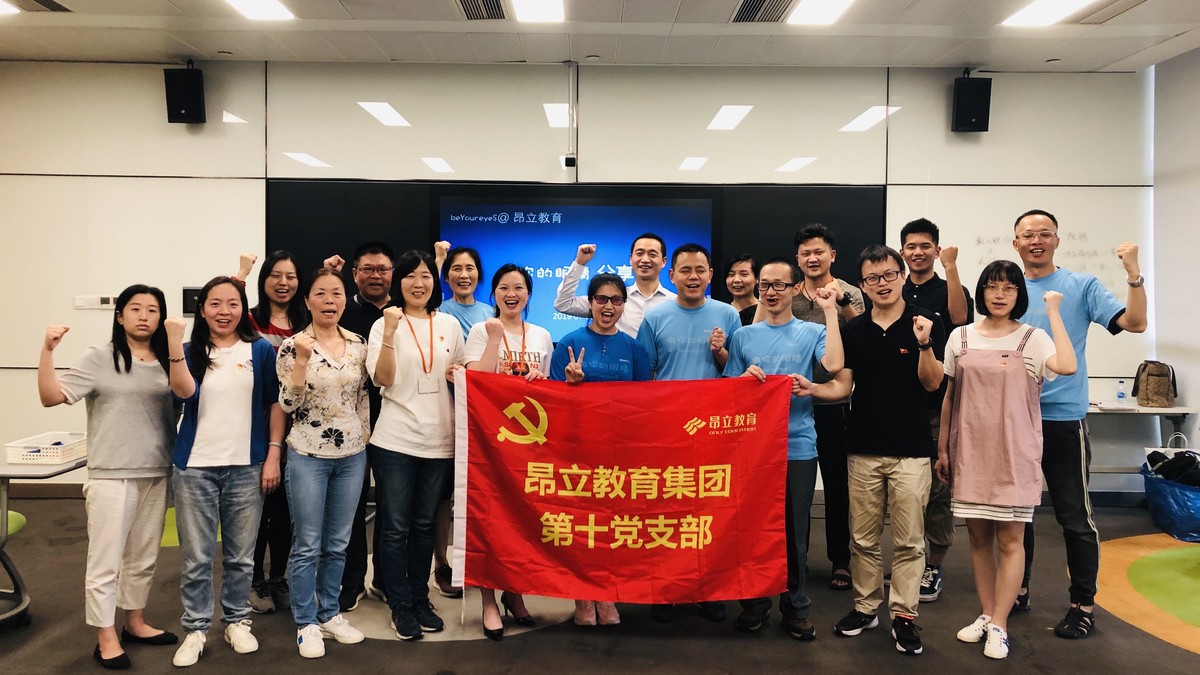 校园活动
School Inclusive Activity
市西中学国际部
7月14日,来自市西中学国际部的高中生和他们的老师来到常规活动场地,参加新人培训,走进视障者的运动生活。这些同学将于今年底与蓝睛灵及上海市盲校的学生一起筹备慈善音乐会。
王泽龄同学看到视障跑者在陪跑员的引导下自如奔跑,而她自己戴上眼罩之后却感受到黑暗与恐惧,她感慨道,也许正是陪跑员与视障者之间的信任,消除了恐惧,让视障跑者自如的奔跑起来。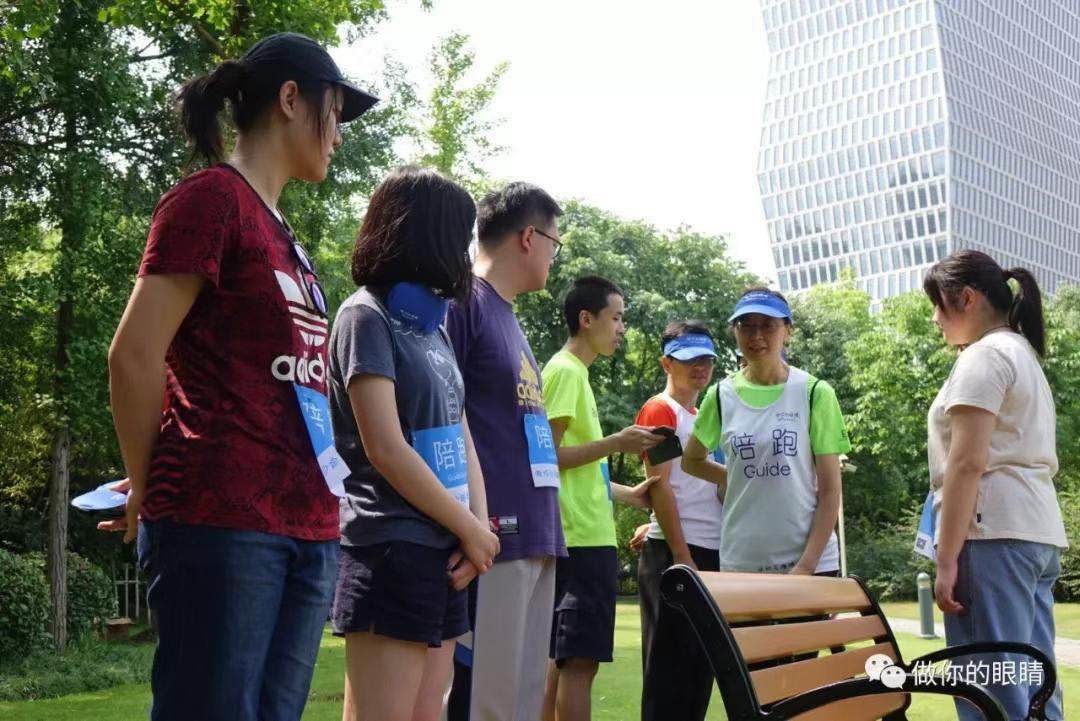 Shanghai Shixi High School (SSHS) International Division
On July 14, high school students and faculties of SSHS (International Division) arrived at our regular activity venues, attended basic training and took an authentic tour into the athletic lives of the visually impaired persons. At the end of the year will these students and Lanjingling join the students from Shanghai School For The Blind (SSB) for the production of a charity concert. WANG Zeling saw that the visually impaired runners ran freely with guide runners. However she felt anxious and fear in the dark after she had patches on. She said that maybe it was the trust between them that eliminated the fear anxiety and encouraged the visually impaired runners to run confidently and freely.
西北工业大学校级社会实践队
7月18日晚,蓝睛灵世纪公园的夜跑小分队迎来了十多位西北工业大学校级社会实践队的学生。同学们与蓝睛灵一起奔跑和交流,并将把他们在上海了解到的与视障者沟通交流及运动无障碍的理念和思考带回学校、带入未来的生活和工作中。
Social Practice Team of Northwestern Polytechnical University
On the evening of July,members of Lanjingling night-running team were joined by undergraduates from social practice team of Northwestern Polytechnical University. Students ran with Lanjingling runners and shared thoughts, eventually transmitting what they have learned in Shanghai about the lifestyle of visually impaired persons and the ideology of sports accessibility to their engaged communities of schools and future careers.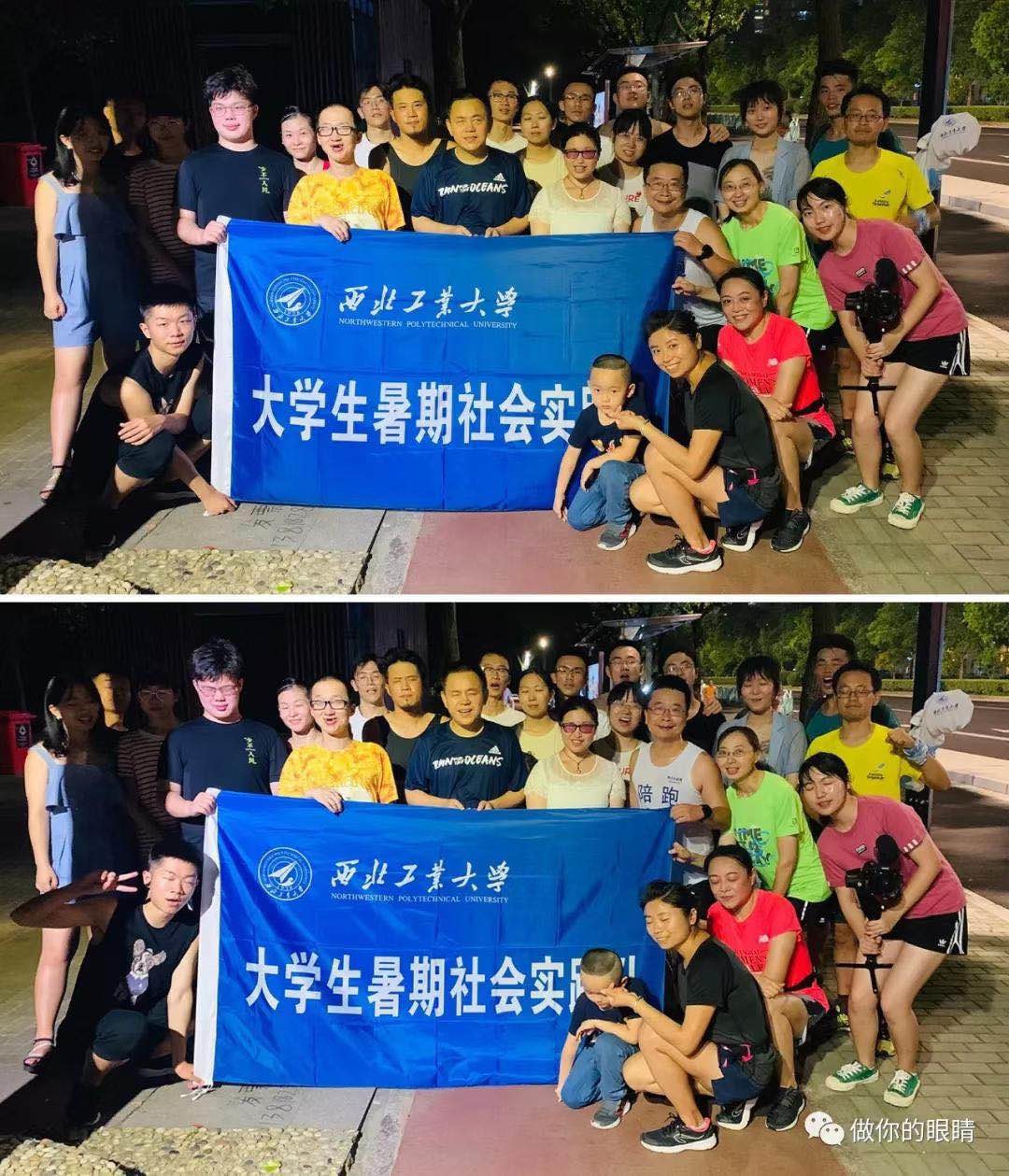 云南风情泼水节
7月13日蓝睛灵在迪士尼度假村的香草园参加云南风情泼水节,视障伙伴与陪跑员们一起奔跑一起欢闹,笑声与水花一起泼洒在草地上。融合并不仅仅是视障者与健视者在一起,而是可以亲密无间的一起欢笑、运动、学习和工作。
蓝睛灵们将为了这个目标不断努力前进。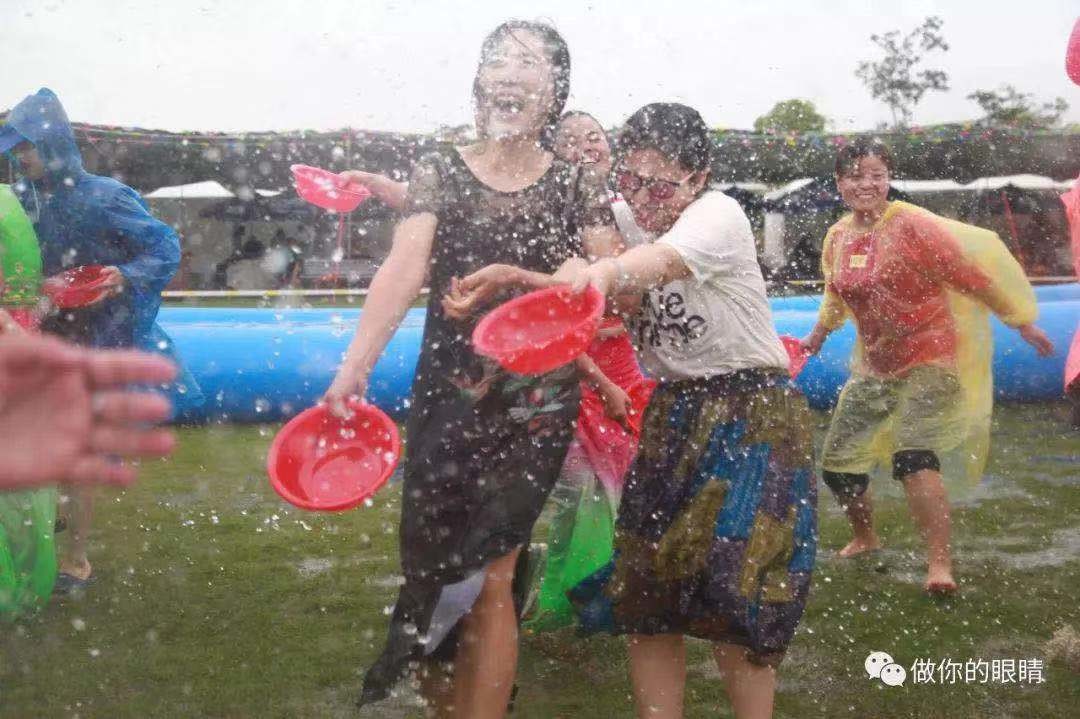 Yunnan Style Water-Sprinkling Festival
On July 13, Lanjingling participated in a Yunnan Style Water-Sprinkling Festival Ceremony at MOMCHILOVTSI HERB GARDEN that is adjacent to Shanhai Disneyland. As visually impaired persons gleefully rollicked with guide runners, splashes of water blended in laughter and joy, scattering and sprinkling over the evergreen field. For us, "inclusion" isn't just about visually impaired and unpaired people being physically close, but more about being intimately and deeply close in relationship that everyone can work together, learn together, do sports together and share joyfulness together with no barrier and bias.
This ideal is what Lanjingling work hard towards forever.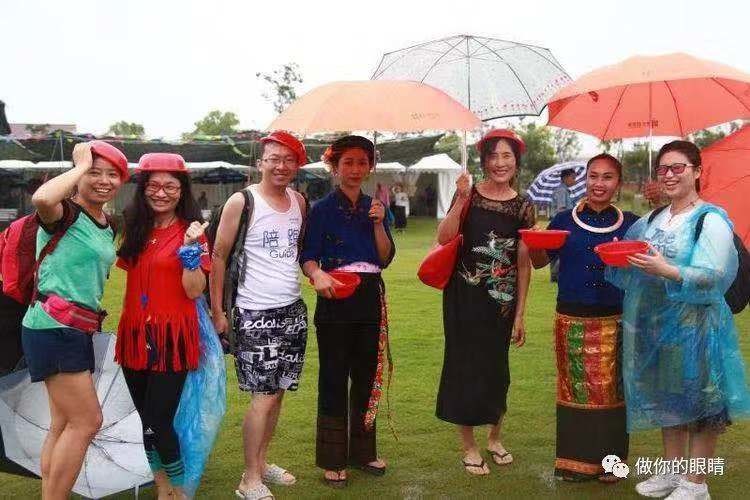 上海美国中心分享会
7月26日晚6:30,恰逢《美国残疾人法案》颁布29周年之际,"做你的眼睛"走进美国驻上海领事馆上海美国中心,带来了主题为"点亮看不见的路——跟马拉松视障跑者们聊聊他们的生活、工作与未来"分享会,蓝睛灵的创始人、视障培训师们、以及资深陪跑员和在场的各位分享蓝睛灵们自己的故事。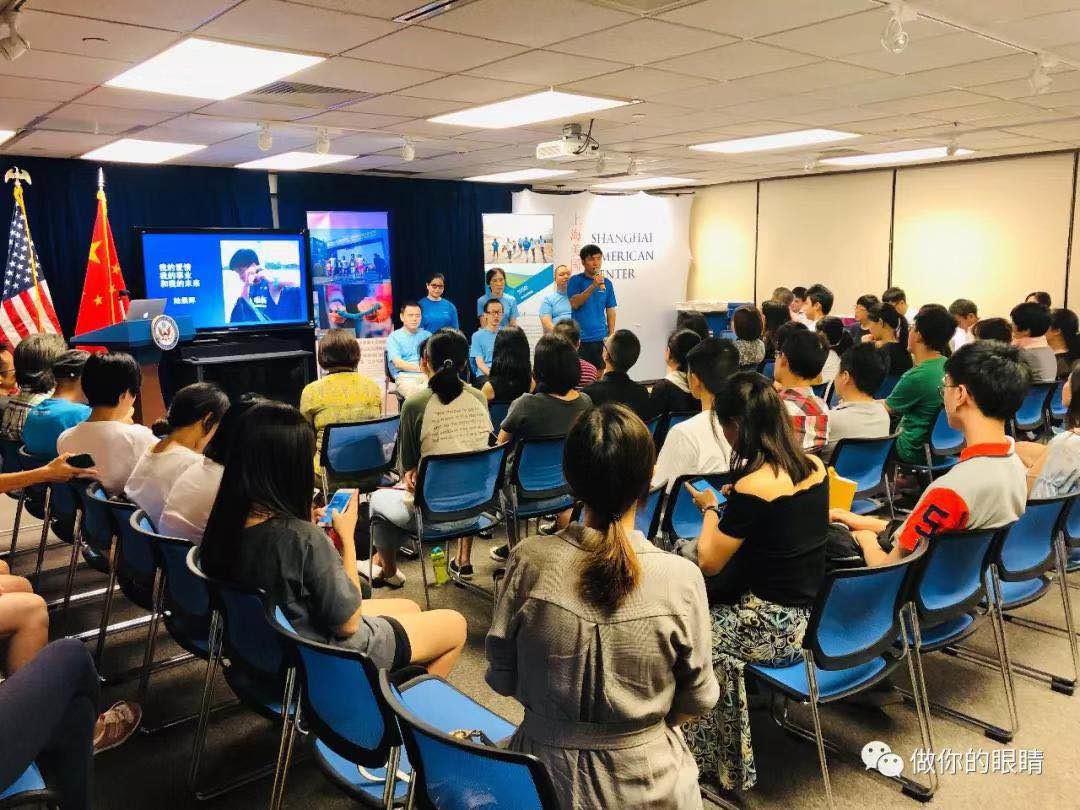 Shanghai American Center Presents
At 6:30 p.m. on July 26, on the 29th anniversary of the declaration of The Americans with Disabilities Act(ADA), beYoureyeS approached the Shanghai American Center of US consulate as founders, senior trainers of visually-impaired person and the guide runners shared their life, career and future and sincere their experiences on promoting SPORTS ACCESSIBILITY through a thought sharing conference regarding the topic of "Lighten Unseen Road - Meet Visually-Impaired Marathon Runners".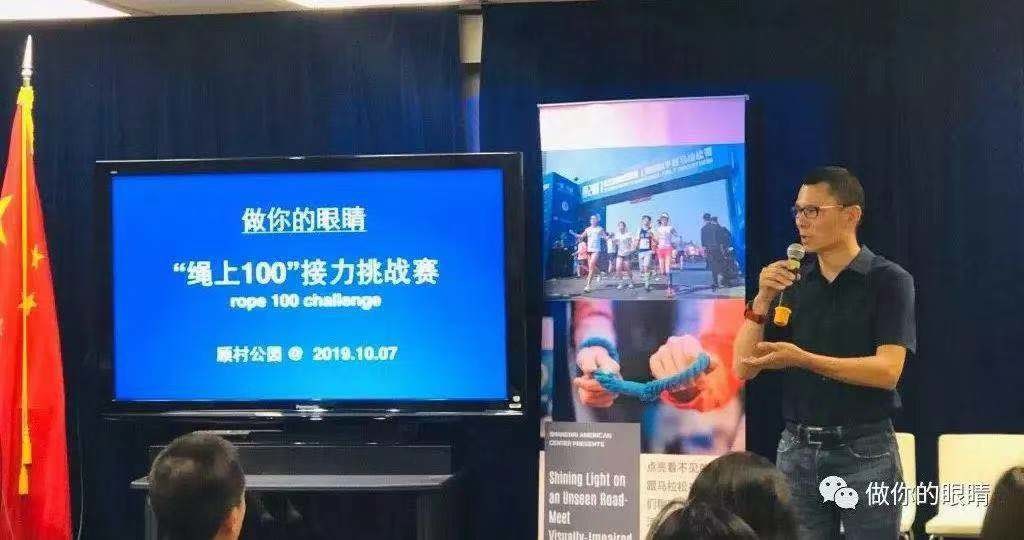 在分享活动最后,"做你的眼睛"公益组织的联合创始人陆向东还向大家宣布了,"做你的眼睛"将于今年国庆期间(预计比赛日期10月7日)在顾村公园举办首届做你的眼睛"绳上100"接力挑战赛。活动将于近期发布,希望大家届时关注"做你的眼睛"官方网站和微信公众号,报名参加首届"绳上100"接力挑战赛活动!
In the end, co-founder of beYoureyeS, Ken announced the first ever "Rope 100 Relay Challenge" running event that are being hosted by beYoureyeS in Shanghai Gucun Park on October 7, 2019 during China's National Day holiday. Details on the race will be released soon. Please regularly visit the official website and official WeChat account of beYoureyeS, and hope you will join us in the first ever "Rope 100 Relay Challenge"!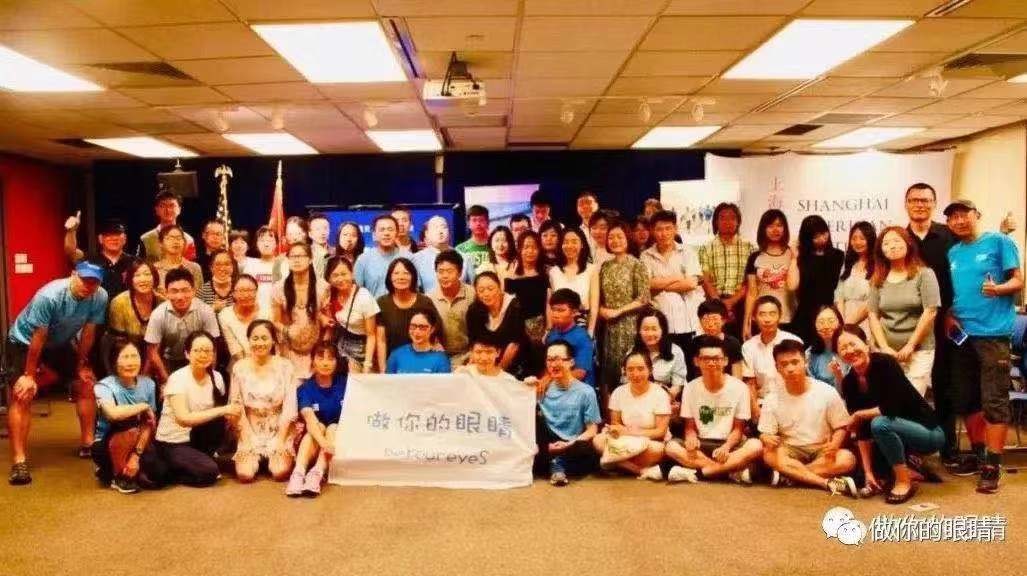 感谢大家的阅读,本次双语月刊结束,我们下月见。
Thanks for your reading. We will see you next month.
关于做你的眼睛:
做你的眼睛是一个民间自发的公益活动,于2015年1月发起,致力于推动运动无障碍,让视障者参与运动变得简单,让每个人都能享受运动带来的快乐。
无论视障者,还是健视者,我们都称呼彼此为蓝睛灵。蓝睛灵传达一个理念:在各种运动场所,在路跑、游泳、自行车、铁人三项等赛事中,身体有障碍但是热爱运动的人们都可以自由又自然的投入运动,参加比赛。
希望在赛场上,能够看到越来越多的蓝睛灵。
希望,运动无障碍。
beYoureyeS is a local NGO founded in January 2015 in Shanghai, China.
beYoureyeS is dedicated to promote sports accessibility, make it easier for visually impaired people to enjoy sports. Let everyone enjoy sports.
Whether a visually impaired runner or unimpaired runner, all of our participants are called "Lanjingling".
Lanjingling conveys the spirit of our concept: our charity caters to a variety of sports, road running, swimming, cycling and triathlon, to list a few. With us, regardless of the physical impairment, those who wish to participate in a race, are able to.
We hope to see you soon on the track and let's do something together for sports accessibility.
主页:www.beyoureyes.org.cn
邮箱:info@beyoureyes.org
微信:beyoureyes 或扫描二维码
希望我们在比赛中汇集的能量,
可以流动到需要它们的人们那里,
希望我们在运动中得到的勇气,
让更多的人有力量面对困难。
We hope that whilst we're in the competition together,
we may all converge our energy as one to make each and all strong,
We hope that whilst doing sports together,
we are able to find the nerve to be strong enough to face challenges head on.