写在前面的话:
谁想岁末年初,大家就都生活在新冠肺炎的阴影下,有人奔赴战场,有人居家工作,有人留在了冬天。恐惧、愤怒、悲伤、无奈,种种情绪反复翻滚。不知不觉,已经过去一个14天,然后再继续坚持下一个14天。但即使在这样混乱的日子里,普通的我们仍可以做一些事情,比如说,做好手边的每一件事、保持情绪稳定、学习一个新技能,珍惜每一个微小的乐趣、向身边的人道谢道爱、不浪费时间、不浪费宝贵的生命,等待那个可以畅快呼吸、携手奔跑的时刻再次到来。
Written before
Who has ever imagined, that we would all be living in the shadows of the COVID19 outbreak right at the start of this lunar new year? These days, some have been battling the virus at the frontline, some have been working from home, and others have rested in this dreadful winter. Our minds and bodies are intruded by all sorts of emotions: fear, anger, anguish, hopelessness...
14 days has passed, whereas there is 14 days to come. Yet, we ordinary people still have lots of things to do, even in such disorder and chaos.For instance, we can keep in smooth emotion, learn a new skill, value every bit of interest in life and show love and care to people around us, rather than wast any time and lose some of the most precious days of our lives. Last but not least, we are expected to wait for that moment when we can once again, indulgently inhale the fresh air, and run forward hand in hand.
摘要 Brief
 
1月,蓝睛灵5周岁生日会隆重举行。
除1场年会之外,本月还开展1期常规跑步活动,组织并参加1场赛事,开展1场企业CSR活动,荣获1个奖项,组织3场无障碍观影相关系列活动,受邀参加1场论坛,合作开展1场音乐会。
In January, the beYoureyeS 5th Anniversary was grandly held. Additionally, we have carried out one regular weekend activity and one CSR activity; organized and participated in one sporting event; received one honorable reward; organized three accessible movie-watching activities; participated in one public forum; and carried out one concert performance in cooperation.
文字 Writer:晓斌 Clark
翻译 Translator:泱而 Neville 弘毅 Yoyo
编辑 Editor:纪元 Annie
蓝睛灵编辑部 Lanjingling Editorial Office
发布日期:2020.2.16
蓝睛灵5周岁年会隆重召开
The BeYoureyeS 5th Anniversary Held Grandly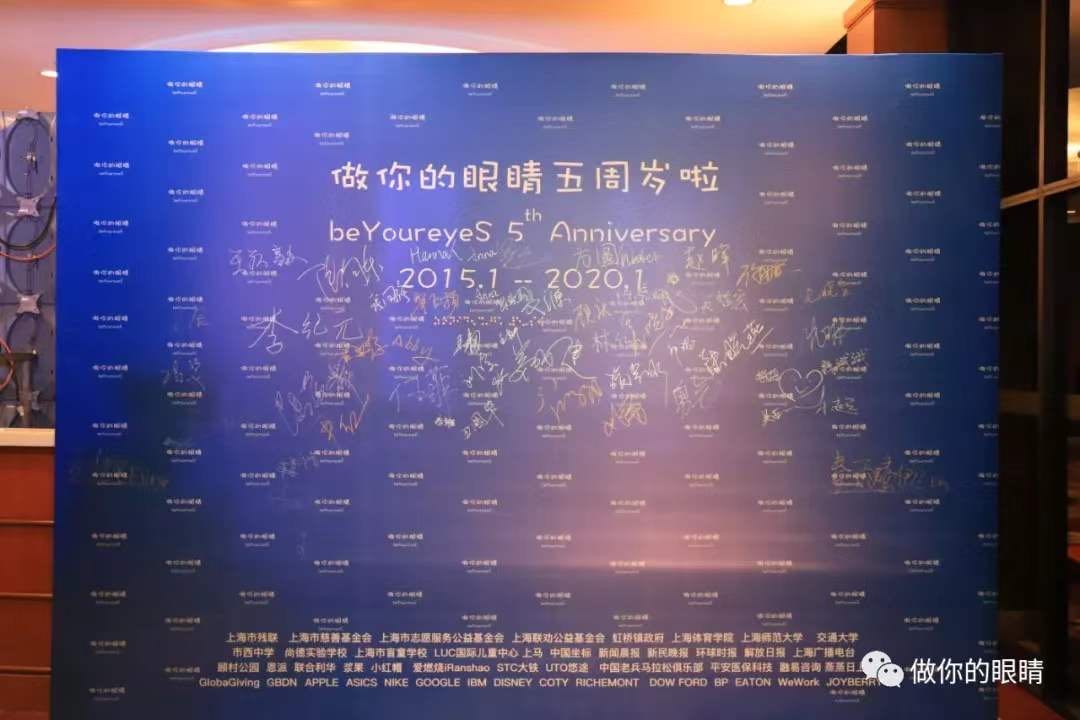 蓝睛灵五岁了!
5年,
1825天,
一步一个脚印地走过来,
期待下一个五年、十年、二十年......
希望通过大家的共同的努力,
逐渐改变视障群体们的
生活和工作状态,
共同建造那个美丽的"喷泉广场",
共同改变"潮水的方向"!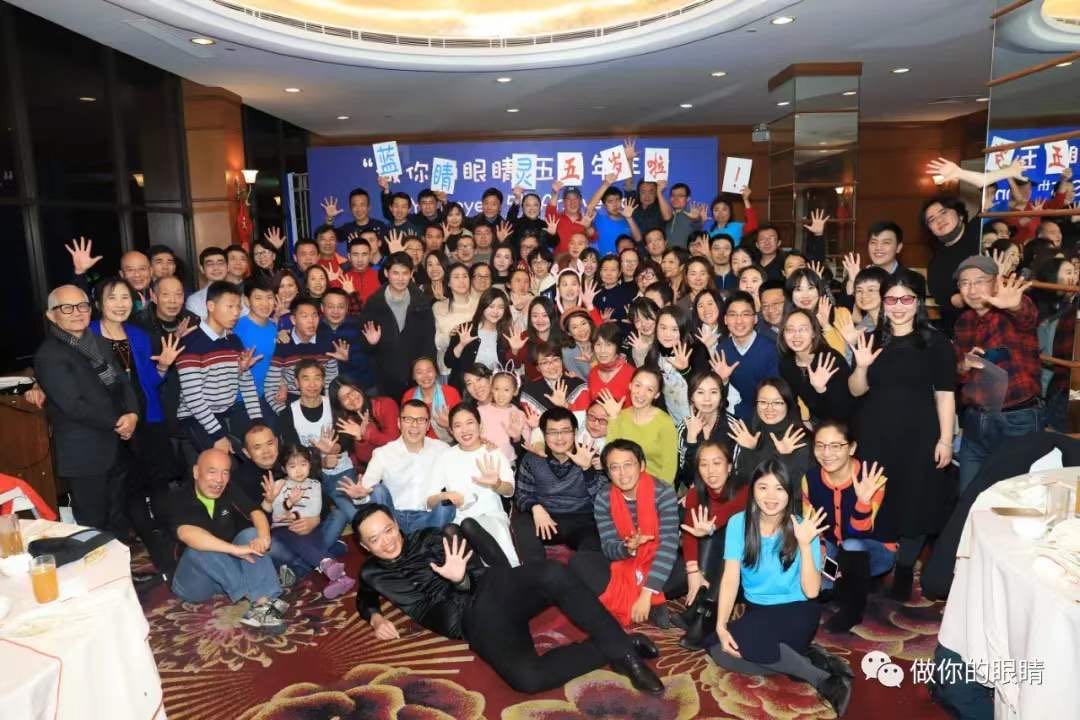 beYoureyeS is five year old!
Five years,
1825 days,
Step by step,
Looking forward to the next five years, ten years, twenty years…
Hopefully, with our joint efforts,
Can we gradually improve the daily lives and employment
of people with visual impairments.
And together,
The beautiful "Fountain Plaza" will be built
"The Tide Direction" will be changed!
1月12日,连续几天的阴雨天终于放晴了,蓝睛灵5周岁年会在龙柏饭店隆重召开。
On January 12, ceaseless raindrops finally rested. The beYoureyeS 5th Anniversary was grandly held in Cypress Hotel.
下午3:30,年会的分享部分由首次正式担当主持人的晨辉拉开了序幕,回顾了蓝睛灵在2019年开展的各类活动。
At 3:30 p.m. the sharing session - part of the anniversary began, hosted by Chenhui - the first-time official host. We reviewed some memorable moments of 2019 in retrospect.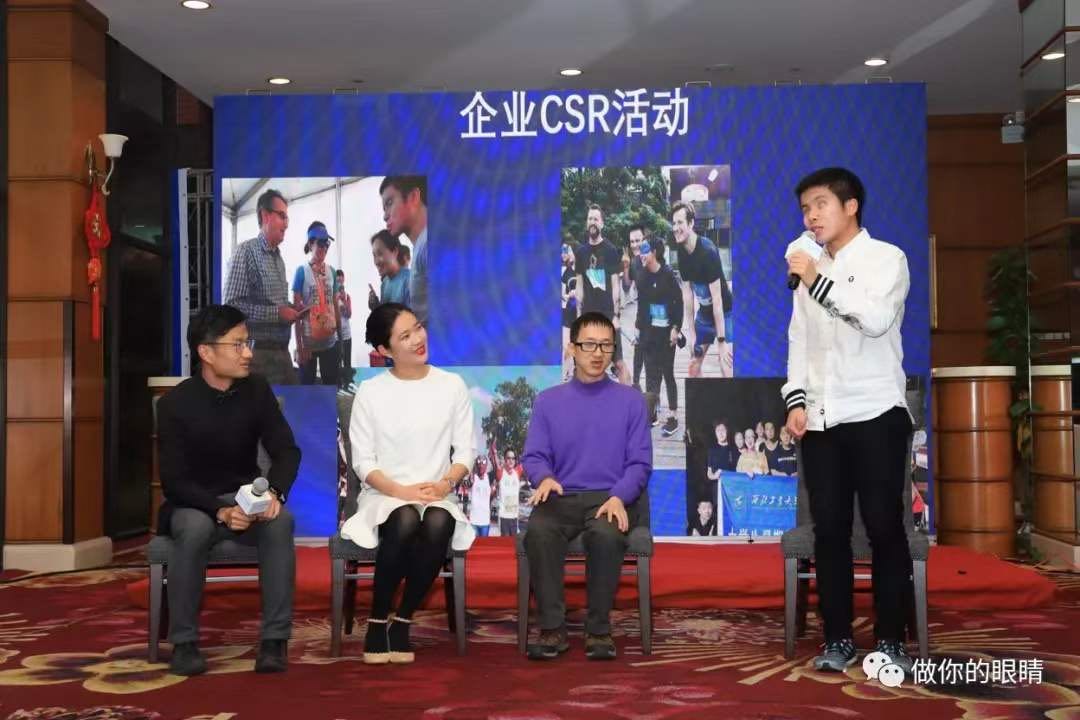 纪元、晓斌以及来自陶氏的Churge从不同的角度对于一年来的企业CSR活动做了分享。
Annie, Xiaobin and Churge from Dow Chemical Company shared their own experiences and thoughts on CSR activities from unique perspectives.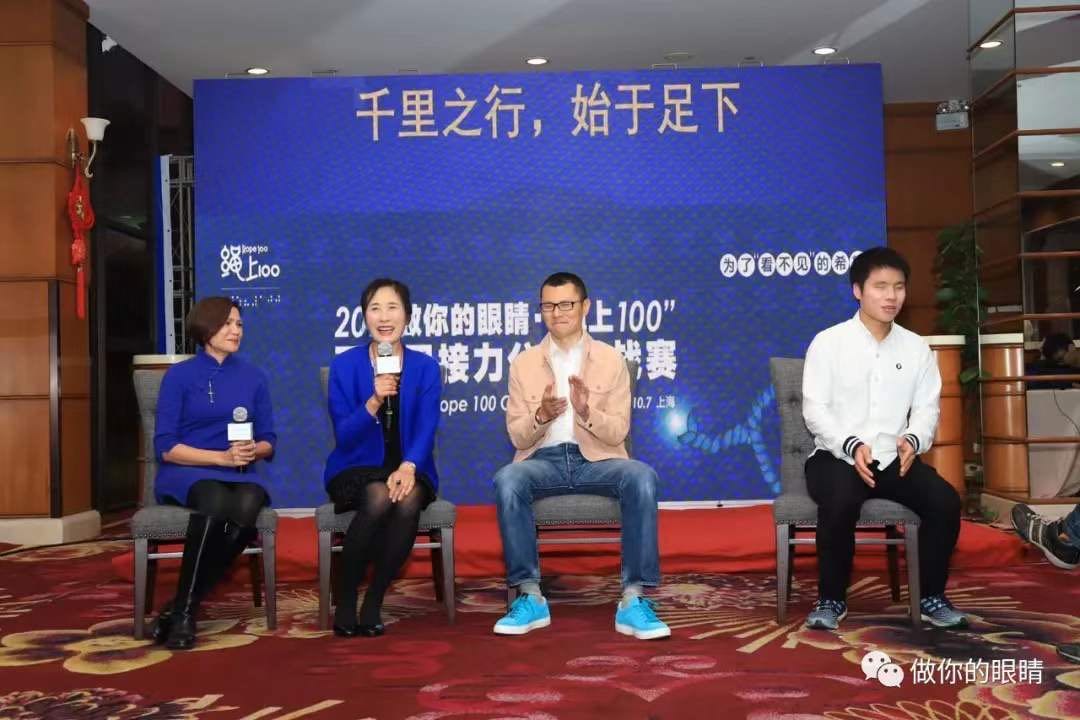 紧接着,陆向东、尹红和张洁冰一起回顾和分享了蓝睛灵首个筹款活动赛事——"绳上100"百公里接力挑战赛。
And then, YIN Hong and ZHANG Jiebin, doing a presentation on our first ever fund-raising event - beYoureyeS "Rope 100" Relay Challenge.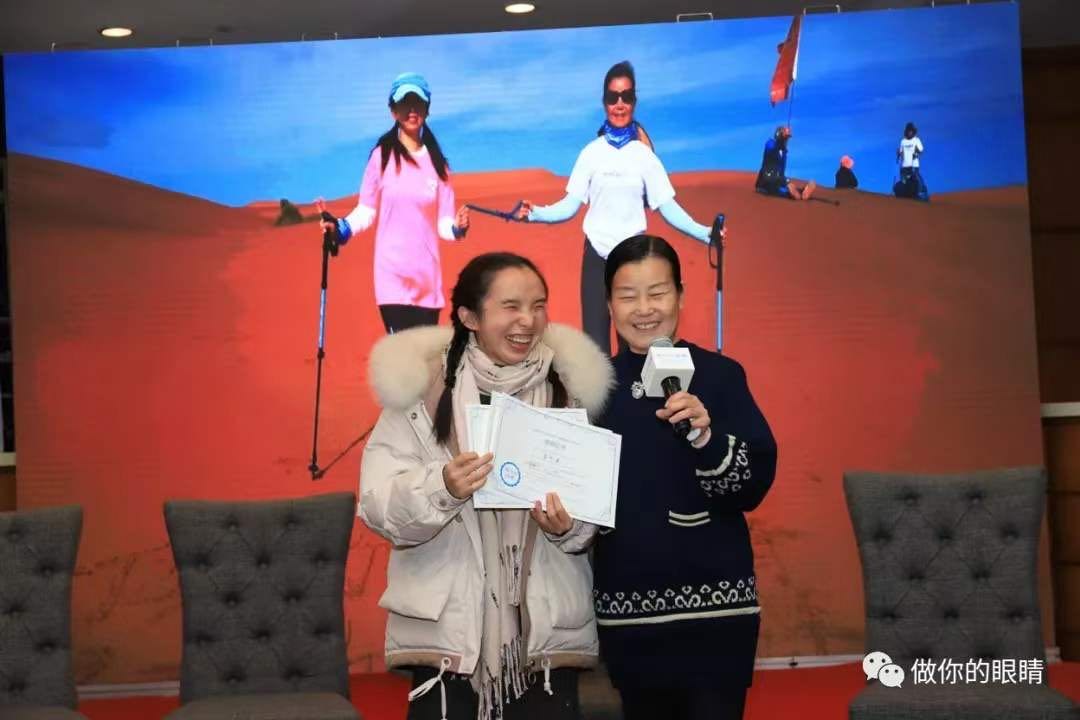 随后,沈琳、舒翎,分别上台,沈琳介绍了他从参加蓝睛灵以来与陪跑员一起规律训练提高跑步能力、不断刷新全马成绩的经历,舒翎介绍了她在陪跑员姜姐的陪伴下,一起徒步沙漠的故事。
Next up were SHEN Lin and Shuling. SHEN Lin introduced his experience of training regularly with his guide runner to improve his running ability and constantly refresh the marathon records since he joined Lanjingling.; whereas Shuling shared her fantastic experience of accompanied desert hiking with her guide runner Mrs. Jiang.
他们代表所有的视障跑者向陪跑员代表赠送感谢证书,感谢所有陪跑员们的陪伴、感谢我们一起跑过的路。
On behalf of all visually impaired runners, they delivered a gratitude letter to all the guide runners, for their company and care over the years.
晚上6点,年会晚宴开始,参加此次蓝睛灵五周年年会的蓝睛灵和嘉宾共有150多人,由雪慧和春晖作为主持开场。
At 6 o'clock in the evening, the feast officially began. Around 150 members joined. As hosts, Xuehui and Chunhui declared the beginning of the feast.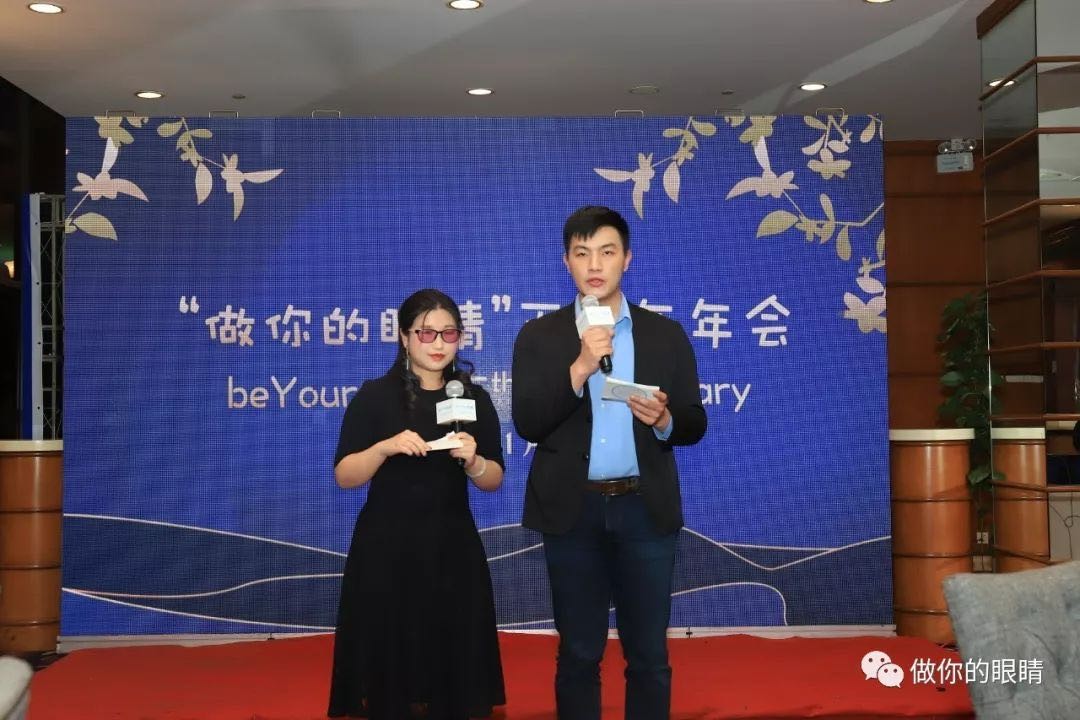 首先由上海市志愿者服务公益基金会秘书长刘瑛和蓝睛灵创始人纪元致辞。
First, LIU Ying, secretary general of Shanghai Volunteers Foundation, and Annie, founder of beYoureyeS delivered speeches.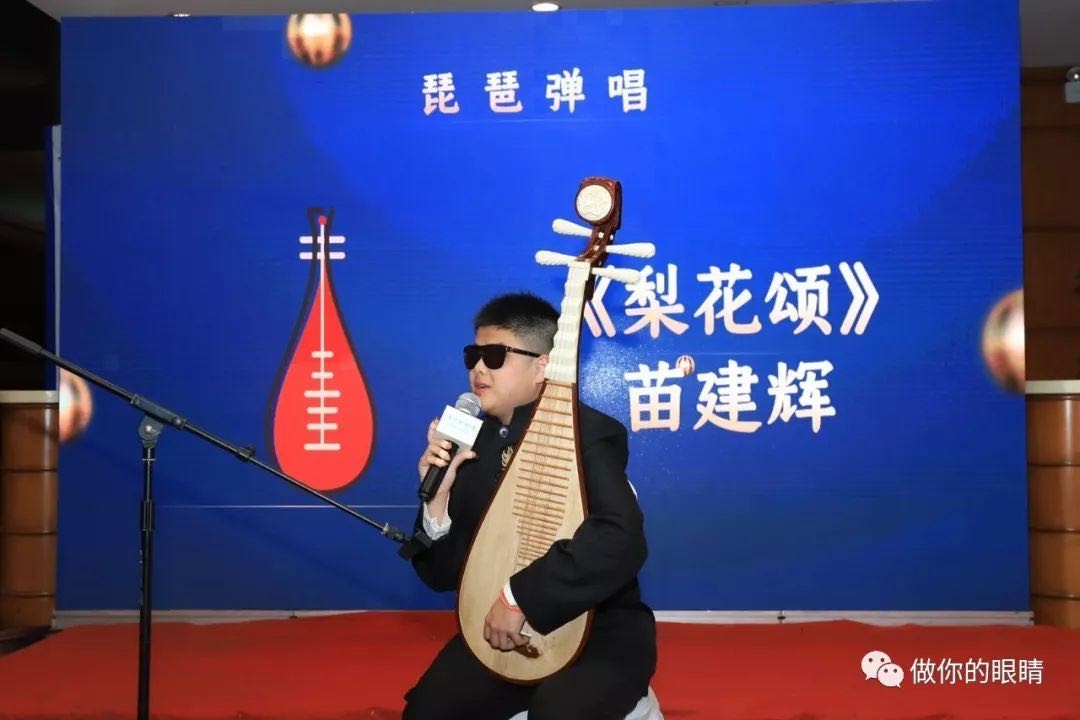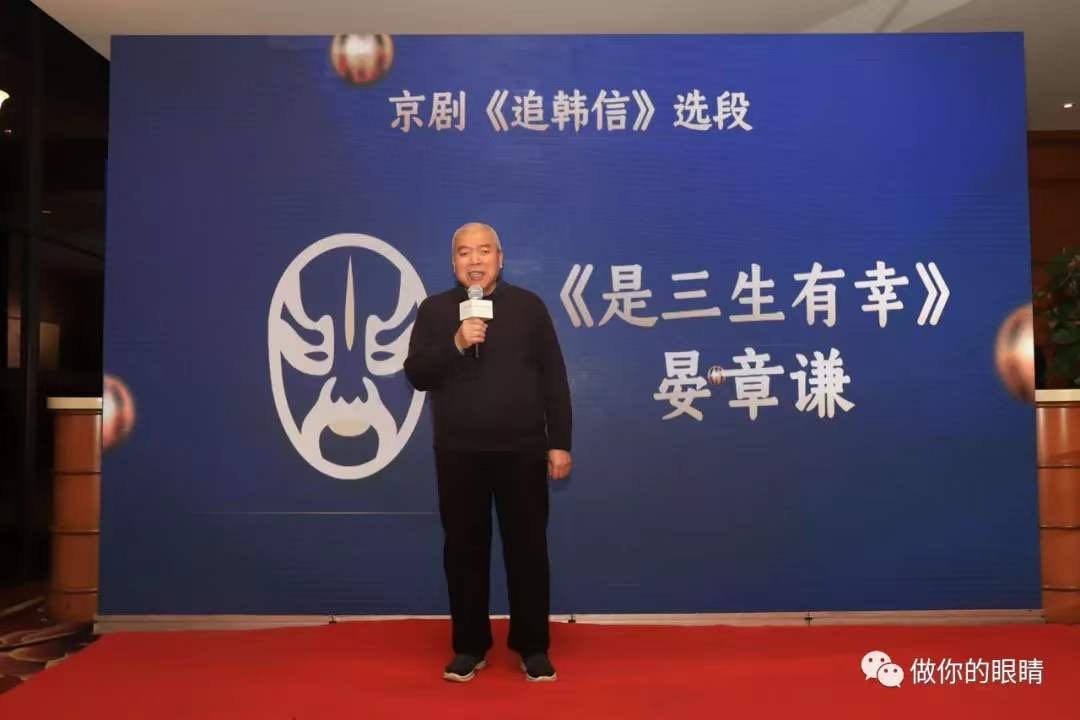 今年年会的节目类型多样,有琵琶弹唱、英语朗诵、京剧和歌曲,节目之间穿插着颁奖和抽奖环节。
A variety of brilliant performances followed, including Pipa performance, English poetry recitation, opera performance and singing. Award ceremonies and lottery draws were interspersed.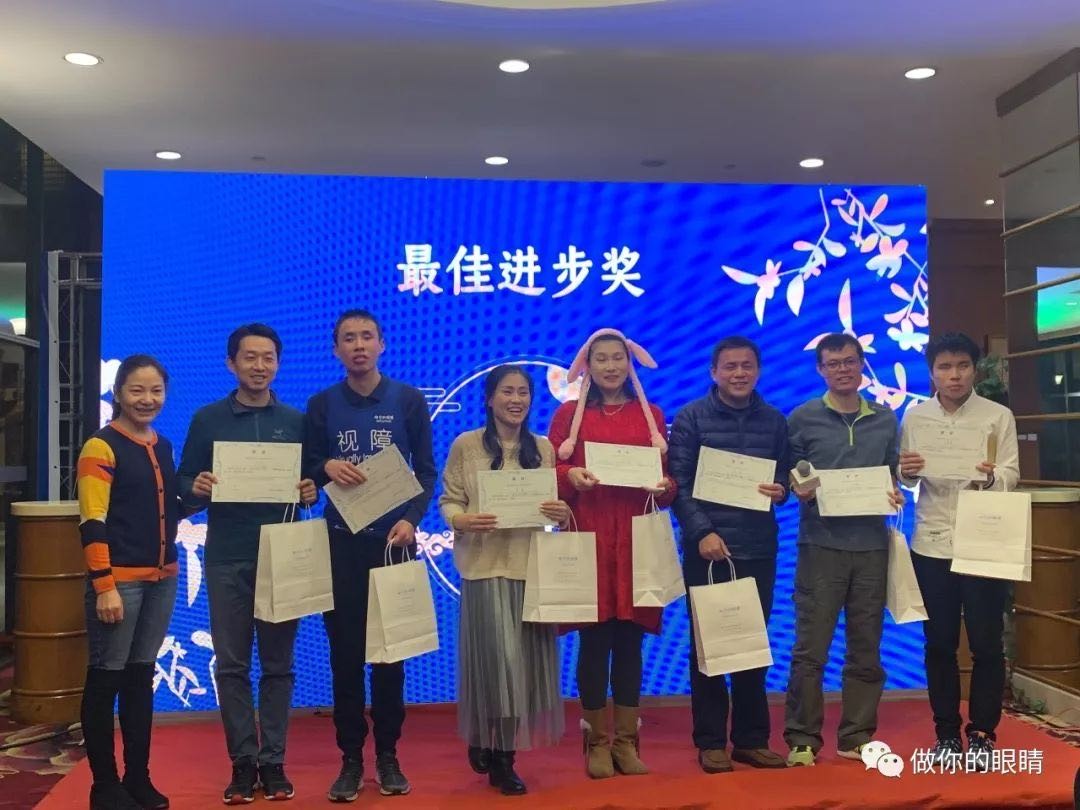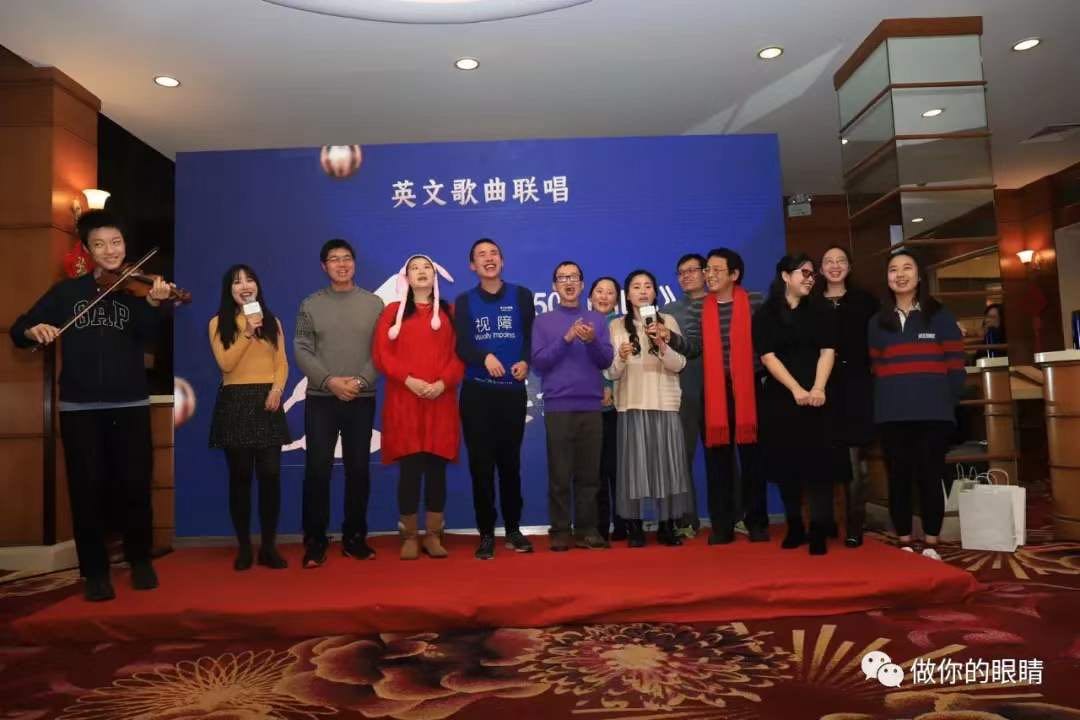 最后的歌曲大合唱成为了整场活动的高潮,英语角学员们实现了一位视障女孩想要学唱一首英语歌的愿望。
Lastly, choir performances brought the environment to its climax, members of the English corner fulfilled one of their wishes of singing an English song.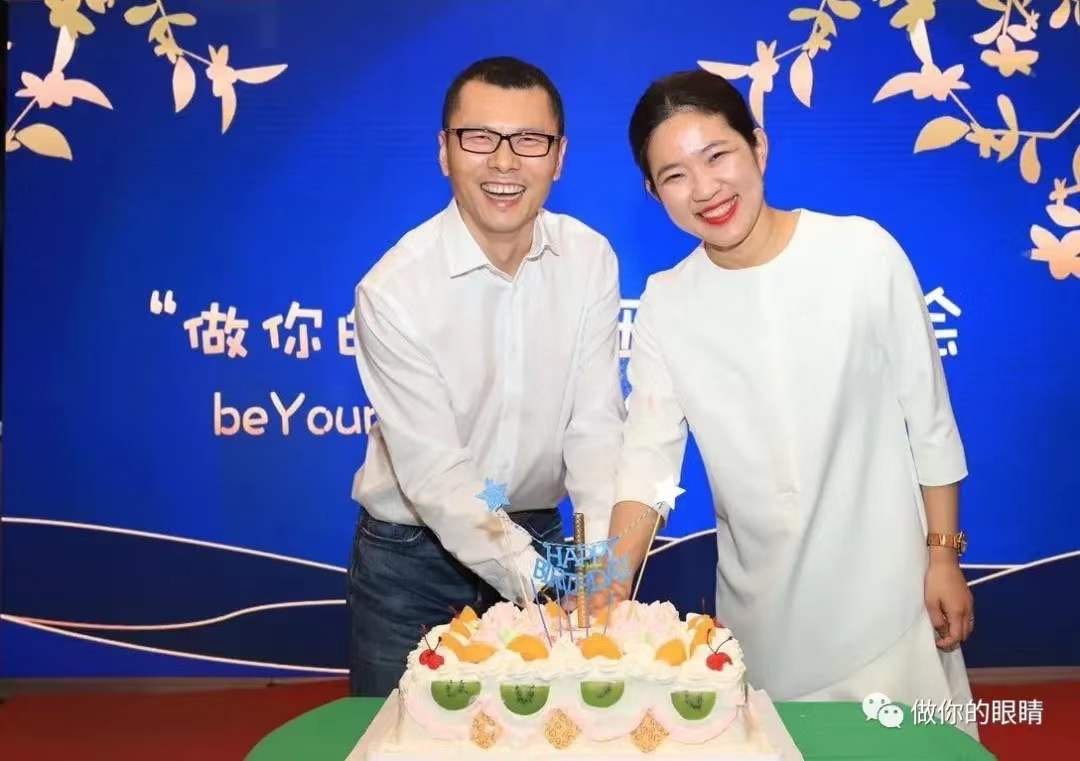 蓝睛灵的活动不止于跑步,更是大家一起携手前进实现梦想。
感谢所有在2019年为蓝睛灵做出贡献和支持蓝睛灵的伙伴。
Lanjingling doesn't stop at sports, it's more about supporting everyone to achieve his or her dream hand on hand.
Sincere thanks to all who supported and contributed to Lanjingling in 2019!
常规活动
Regular Weekend Activities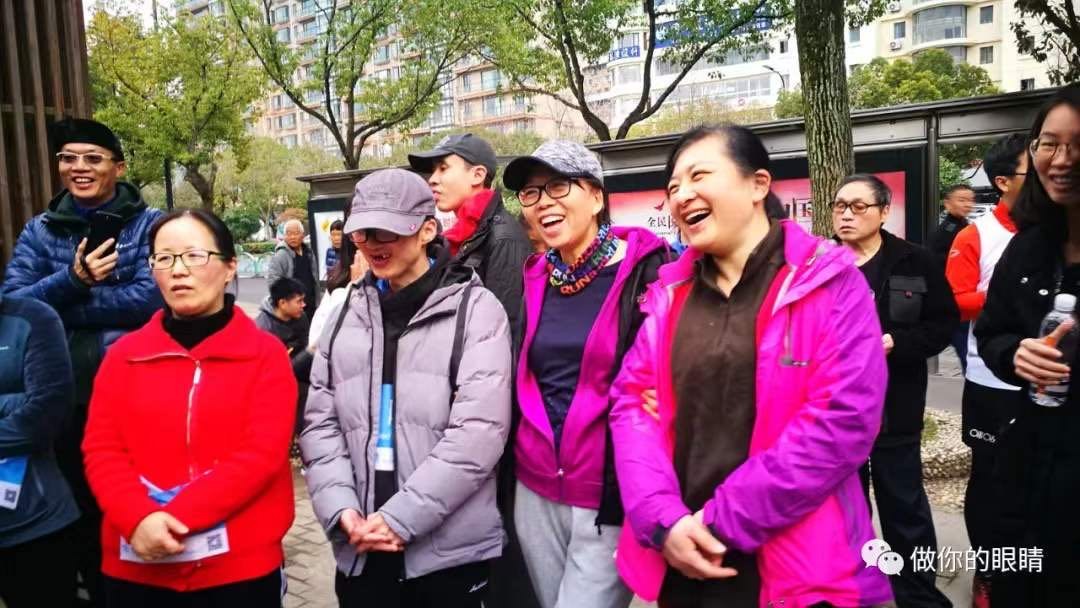 2020年做你的眼睛的第1期、总第197期常规陪跑活动于1月5日在世纪公园开展,活动结束后,英语角的老师和学员一起认真排练年会上将要表演的节目。
The first regular weekend activity of 2020 (the 197th overall) was held on January 5 in Century Park. Afterwards, member of the English corner rehearsed for the upcoming performance in anniversary.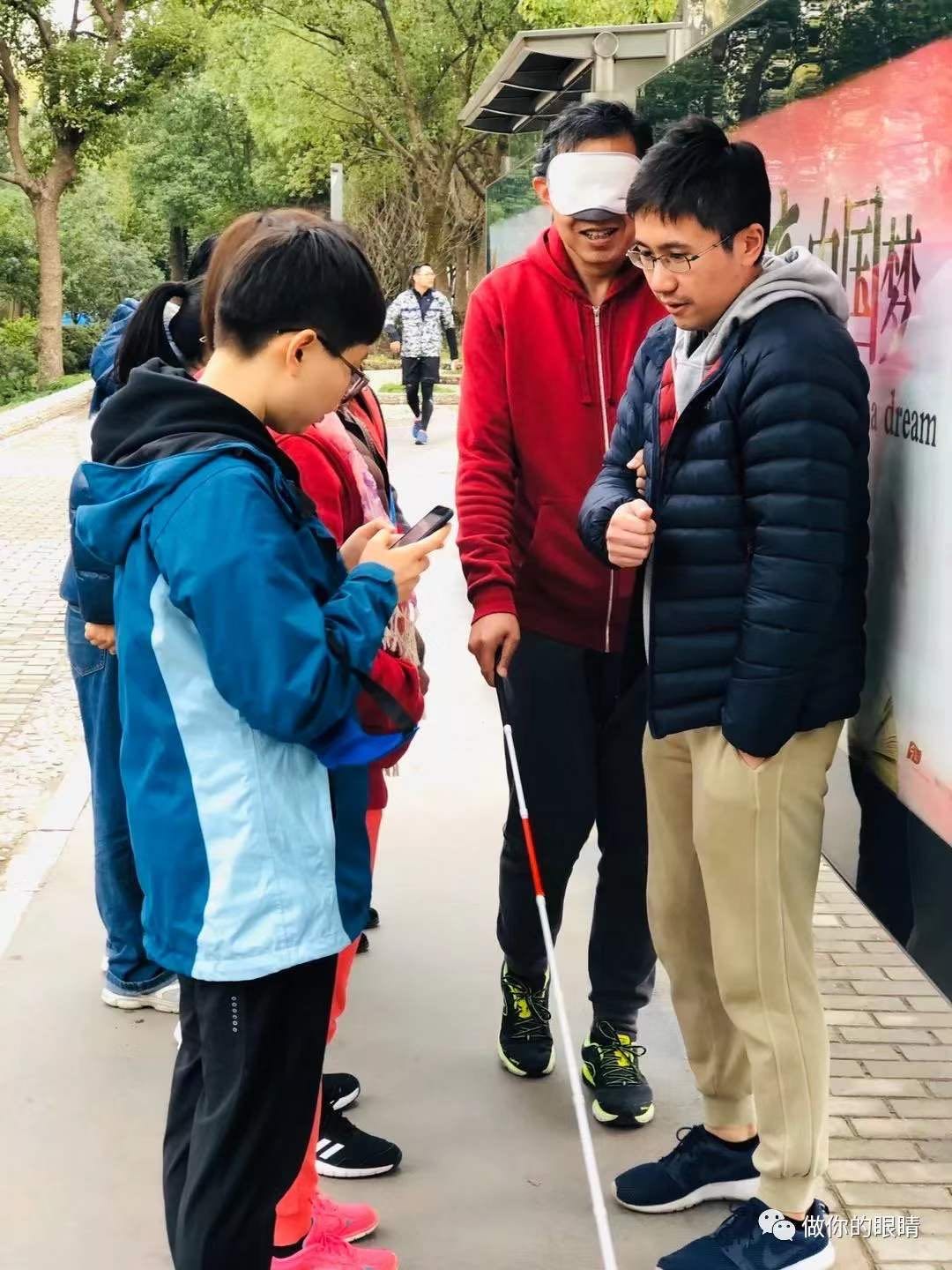 1月12日下午的常规活动时间段,开展了蓝睛灵5周岁特别分享活动,1月19日和26日因春节期间未安排常规活动。
On January 12, regular weekend activity was replaced by sharing session – part of the beYoureyeS 5th Anniversary, and regular activities on January 19 and 26 were cancelled due to Chinese New Year.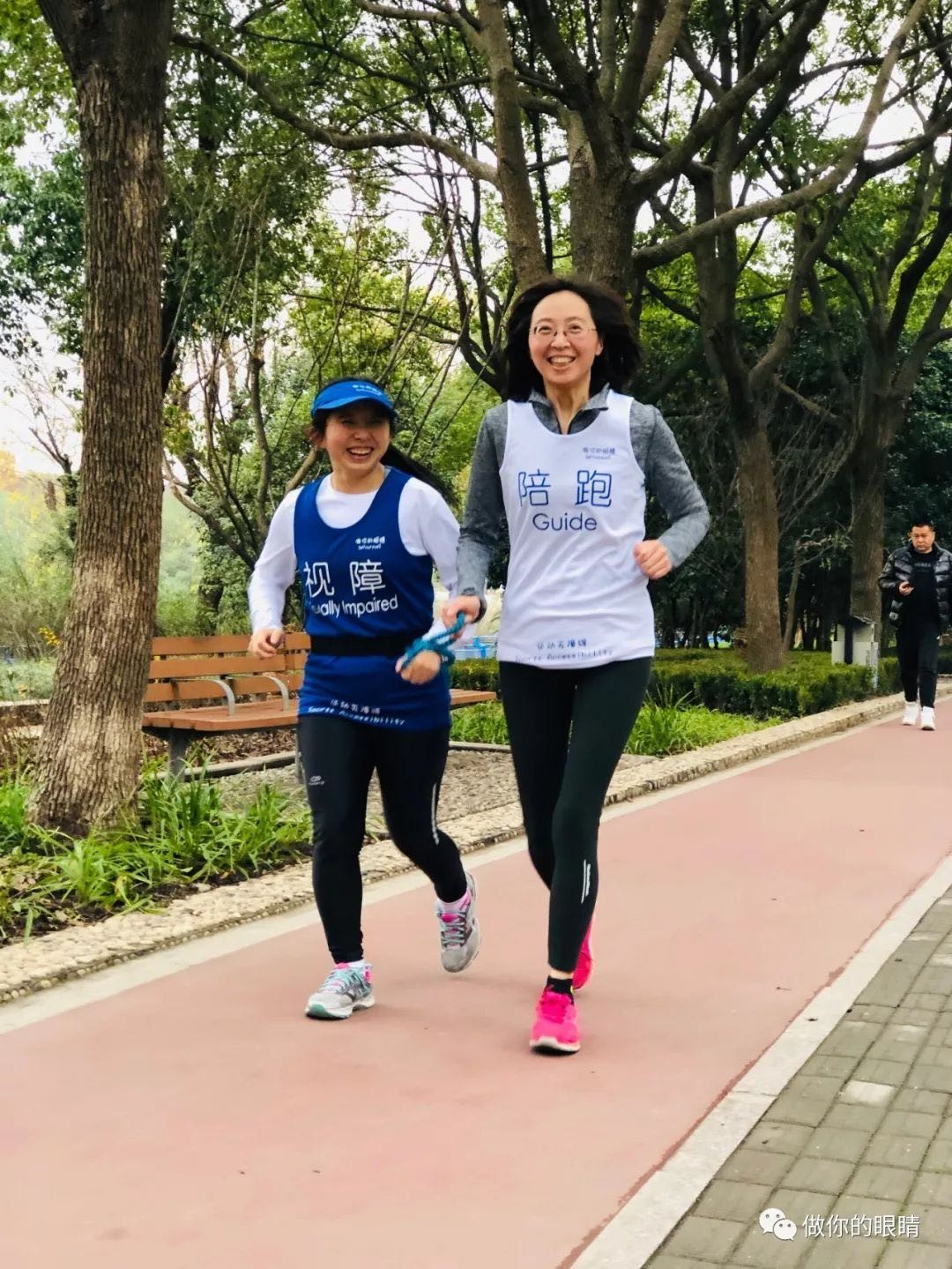 蓝睛灵组队参加蒸蒸日上迎新跑
Teams of Lanjingling participated in Run The Track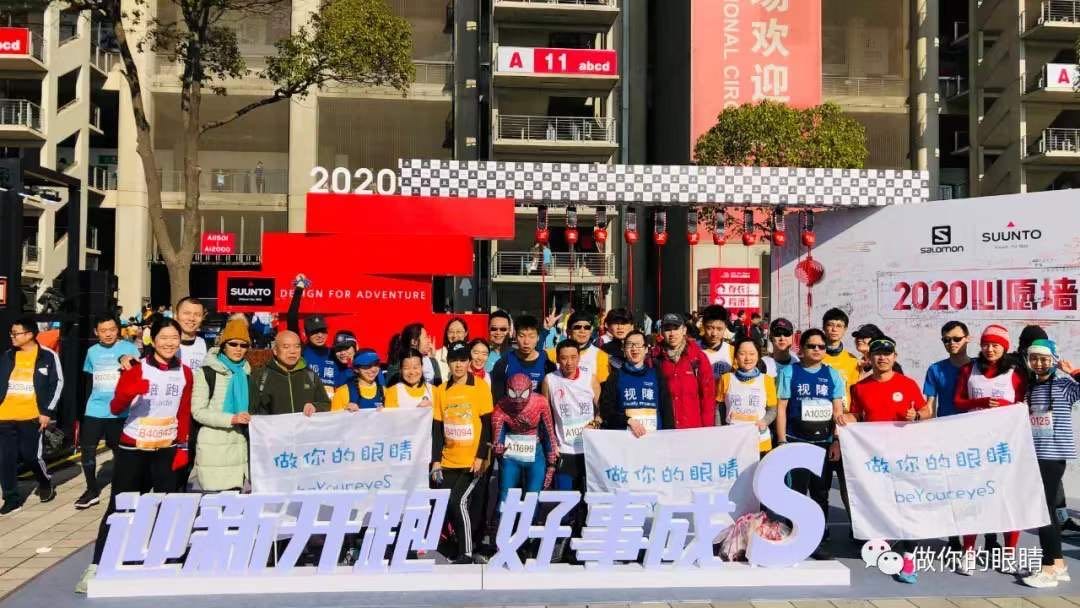 2020年1月1日,蓝睛灵已连续第5年在上海赛车场,通过参加蒸蒸日上迎新跑来欢庆新年的到来。
On the first of January 2020, Lanjingling, for the fifth consecutive annum, kicked off the vibrant New Year through joining Run The Track in SIC(Shanghai International Circuit).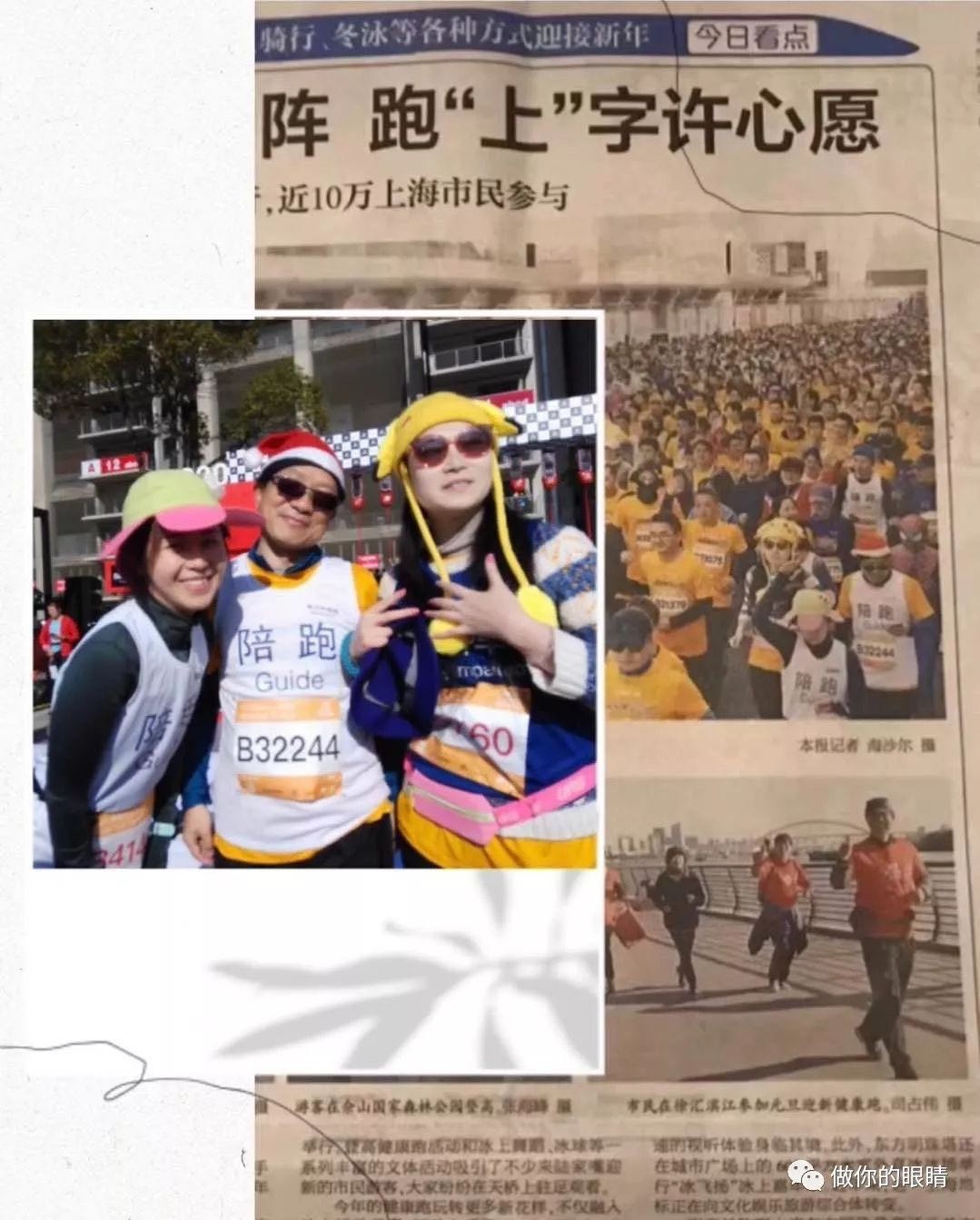 今年的赛事蓝睛灵有4组参加21.6公里项目,6组参与5公里项目,大家集体安全完赛。
This year, four teams from Lanjingling participated in the 21.6 km division and six teams participated in the 5km division. All participants reached the terminus safely.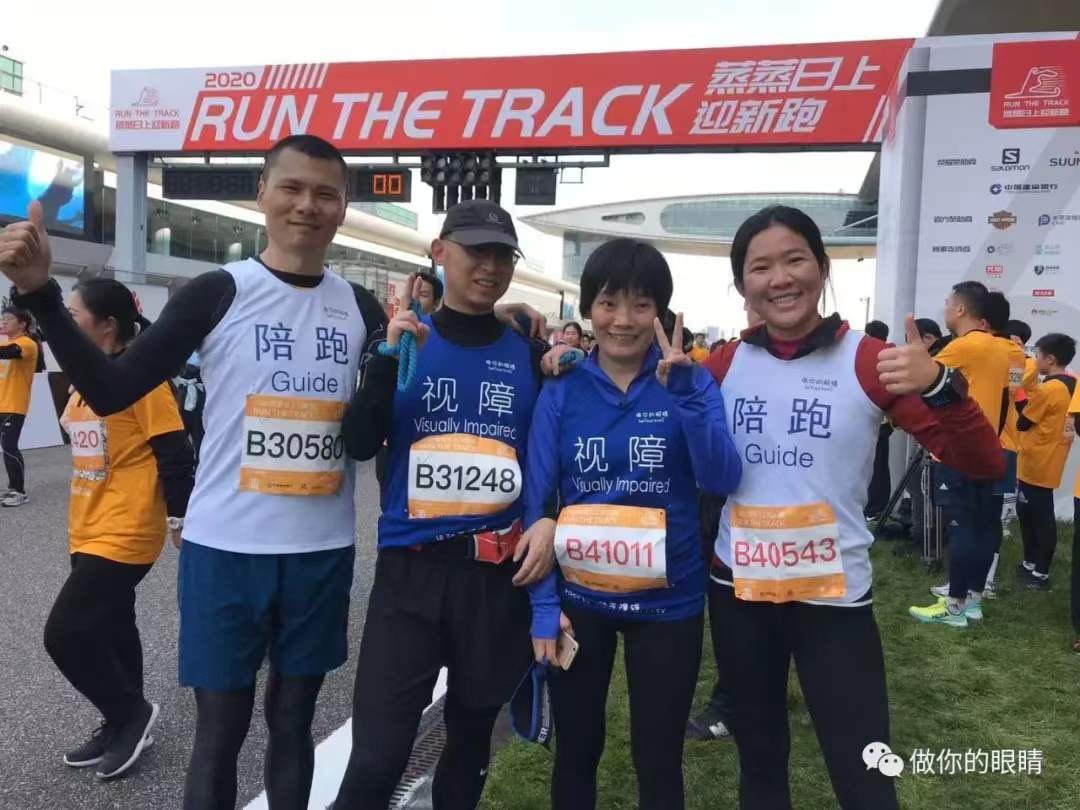 来自做你的眼睛-苏州的大白陪跑员殷毅华参加了天保组的陪跑。他也感受到了天保组像家人一样的和谐气氛。
A qualified guide runner, YIN Yihua, from beYoureyeS-Suzhou joined as the guide runner in Tianbao's team. He fully got warmly welcomed and felt the harmony of cooperative efforts.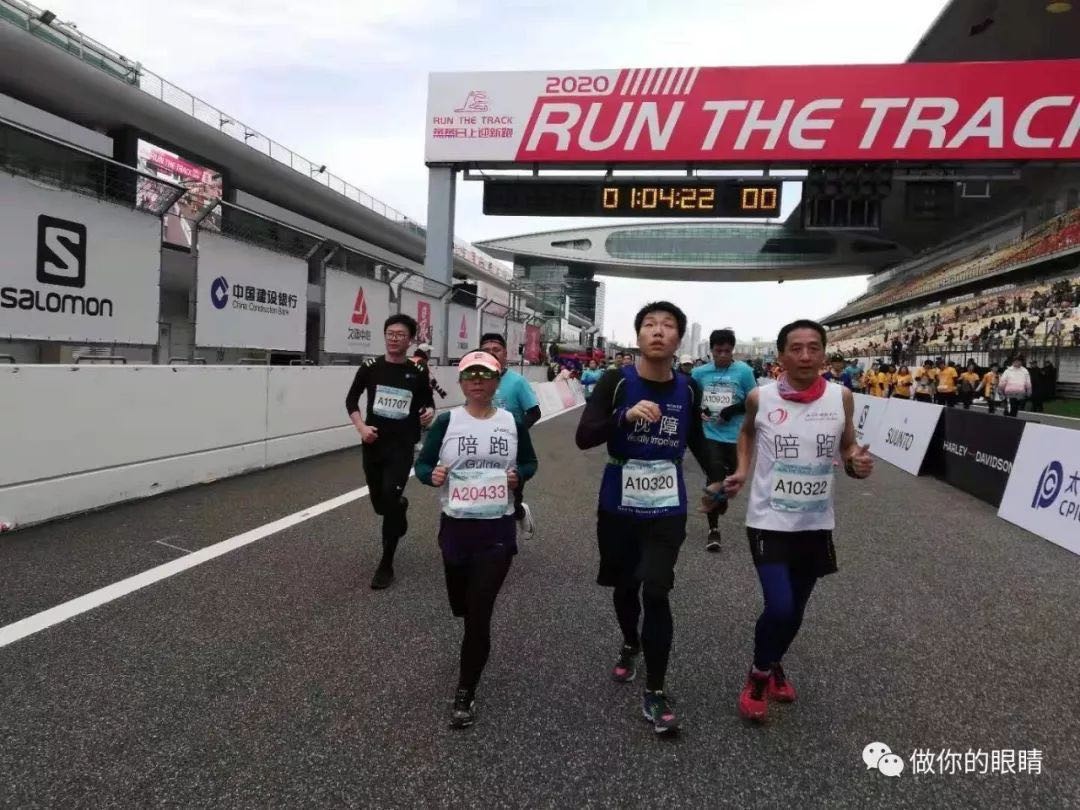 企业(CSR)活动
Corporate Social Responsibility Activities
历峰家庭日
Richemont Family Day
1月18日下午两点,"历峰智能体验之旅"在淮海路历峰双子别墅里热闹地拉开帷幕。这一次的家庭日主题是"技术改变生活"。
At 2 o'clock in the afternoon of January18, "Richemont Explorer journey" was opened. Held in the Richemont Twin Villas on Huaihai Road, this family-friendly event was titled "Technology changes lifestyle".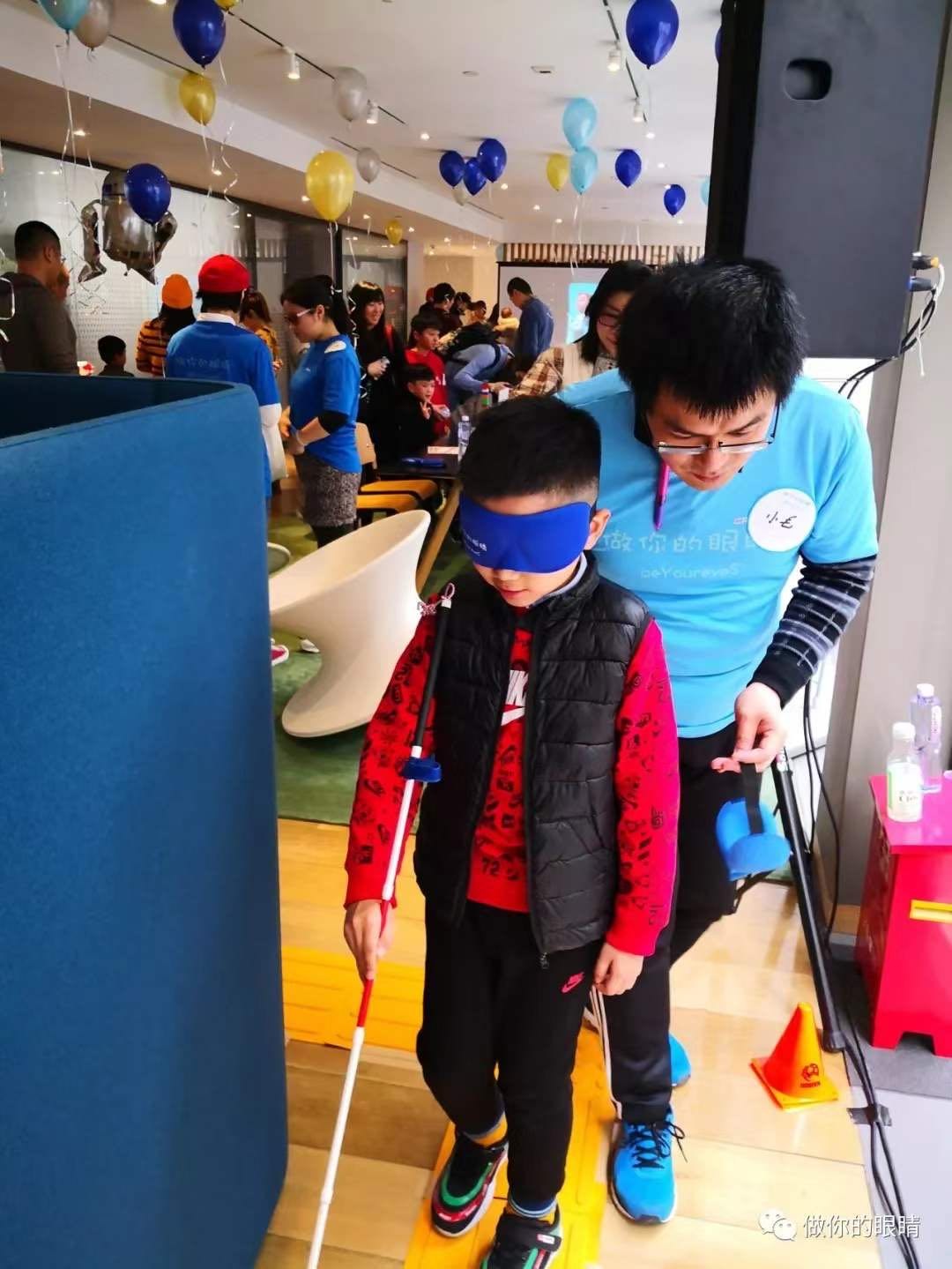 这也是蓝睛灵连续四年参加历峰家庭日活动。
It was the fourth consecutive time that beYoureyeS participated in this event.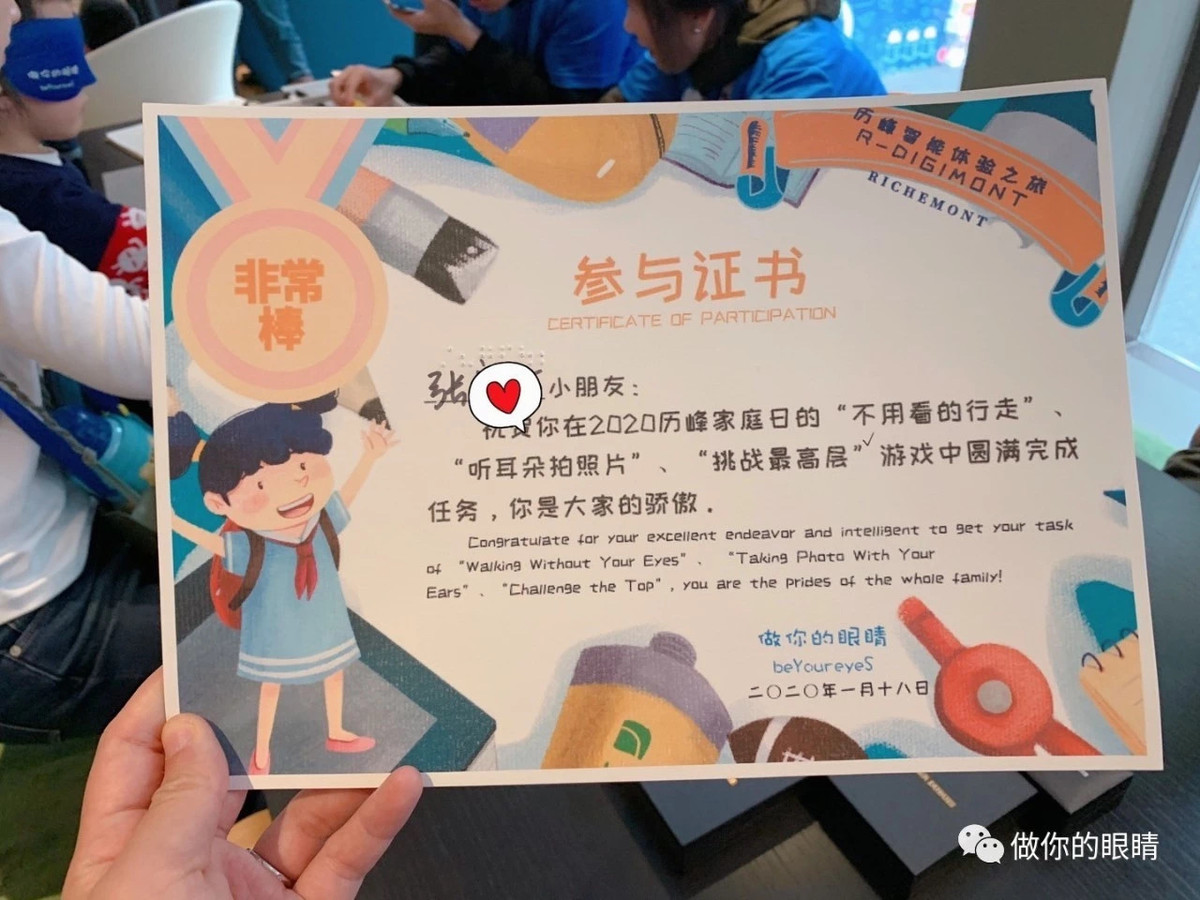 今年,蓝睛灵通过3个小游戏给小朋友和大朋友带来"看不见的世界,无障碍的人生"的体验,让体验者感受到了工具给视障者带来的便利,也体验到了能够以不同的方式完成相同的事情给人们带来的喜悦和勇气。
This year, Lanjingling exhibited to viewers the role of technology as alternative means of physical actions and how technology can alter the daily lives of visually impaired individual, bringing them courage and joy that everyone deserves, by designing three games on "Blank Vision, Fulfilled Lives".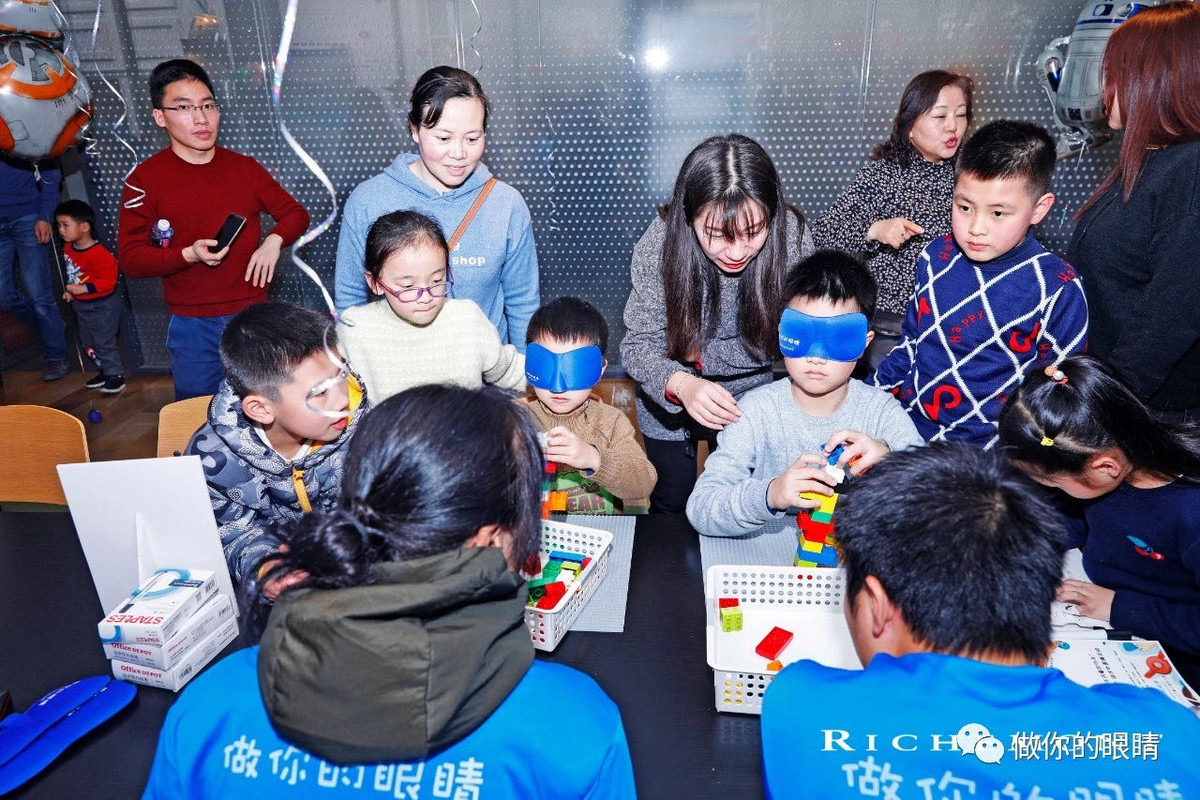 无障碍观影活动
Accessible Movie-watching Activities
全国首批"至爱影院"无障碍培训启动会顺利召开
The first ever "Loving Cinema" accessible training initiative was been successfully held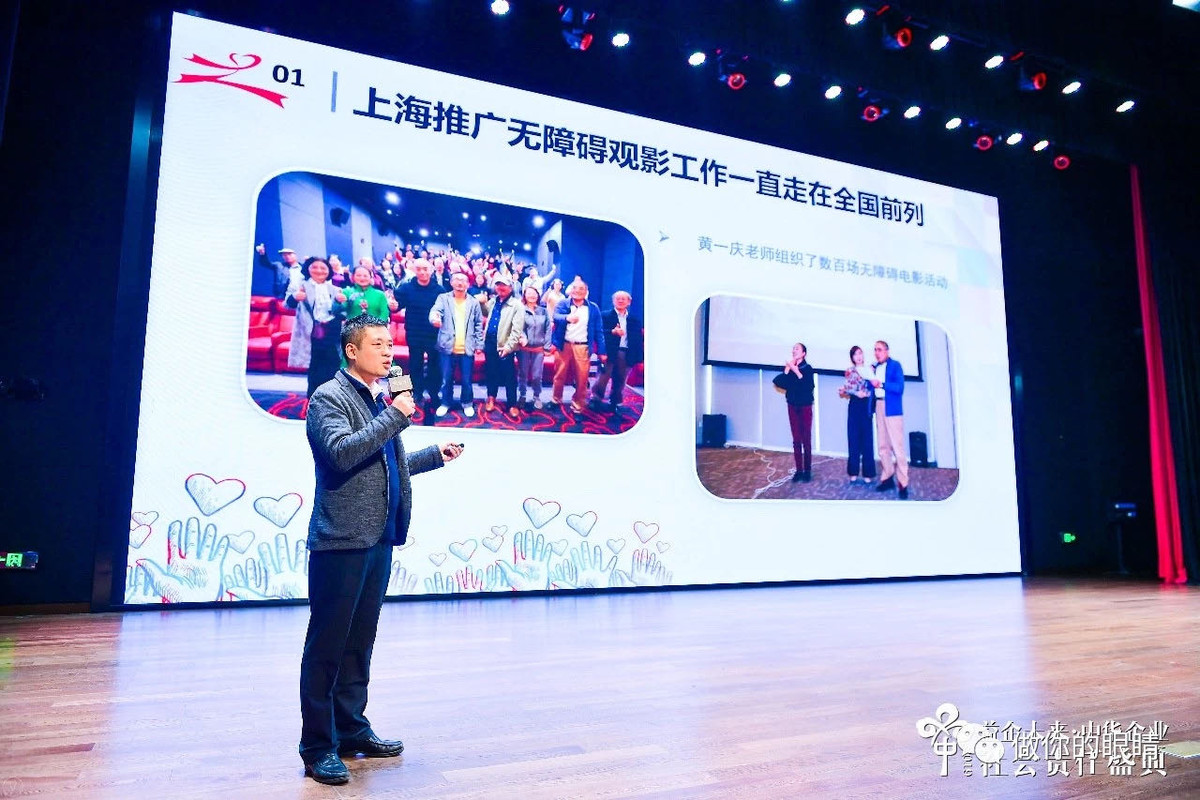 1月16日下午两点,在上海市红星影院,蓝睛灵与上海市慈善基金会共同完成对"第三支音轨"首批参加播放工作的五十家影院及后续加入影院的工作人员的首次无障碍培训。
At 2:00 pm, January 16, beYoureyeS and Shanghai Charity Foundation carried out the first accessibility training for staff members from the 50 cinemas that will be the pioneers of accessible movie industry, "The Third Soundtrack".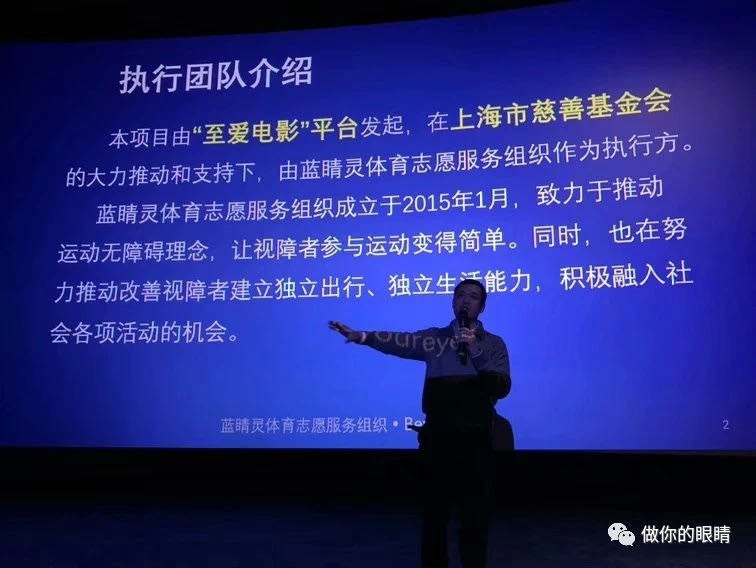 首先由上海市慈善基金会的陈晨部长向现场介绍了 "第三支音轨无障碍观影项目" 的发起初衷、详细的工作计划及未来的发展规划。
First, CHEN Chen, the secretary chief of Shanghai Charity Foundation introduced the aims, detailed plans and development schedules of "The Third Soundtrack Accessible Movies Project".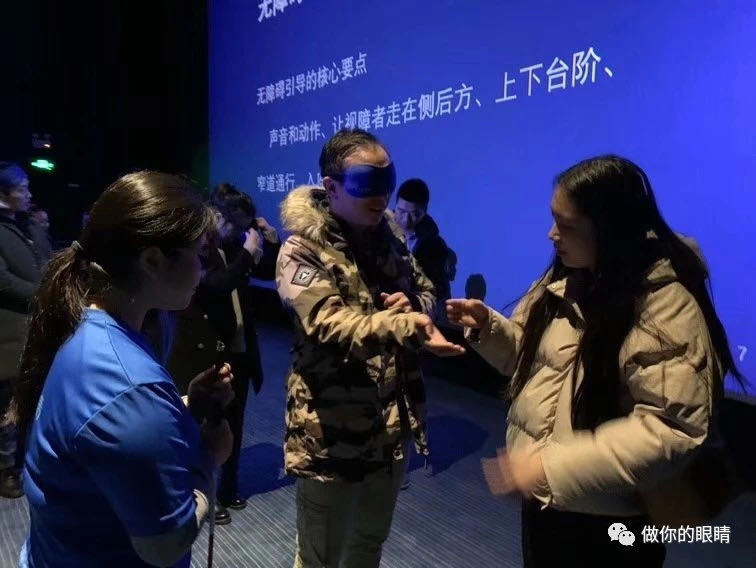 然后由蓝睛灵的培训师向与会者介绍了引导视障者的核心理念和方法,并引导参与者进行无障碍引导和体验。
Then, trainers from Lanjingling introduced the core aims and methods of assisting visually impaired individuals, and guided participants to experience and practice accessible guidance.
国泰电影院无障碍引导培训
Guotai Cinema Accessible Guidance Training
1月22日上午,4位蓝睛灵培训师来到国泰电影院,给9位影院工作人员带来了一场无障碍引导培训。
In the forenoon of January 22, four Lanjingling trainers went to Guotai Cinema to give nine of its staff an accessible guidance training.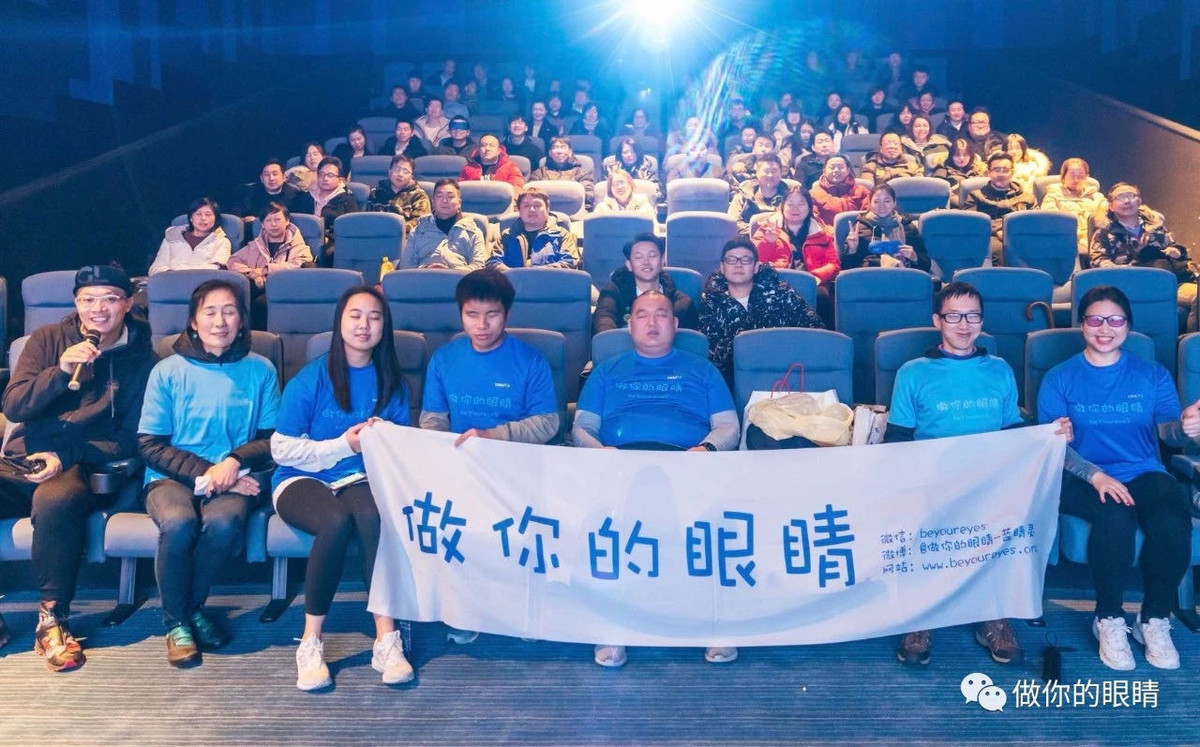 国泰电影院连续几年为视障观众播放专场无障碍电影,因此工作人员对视障者有所了解,但在如何安全引导方面还有一些疑惑。蓝睛灵的培训师们针对这些疑惑给予了针对性的解答和讲解,通过分享、体验和互动交流让工作人员了解了引导视障者的正确方法和重要理念。
It's been years since Guotai Cinema first began displaying specialized films for visually impaired individuals, hence most of staffs have some insight into visual impairment and accessibility, but they still have uncertainties on how to safely and correctly guide visually impaired individuals. Lanjingling trainers answered these questions instructively, teaching them the aims and the right methods of accessible guidance through vocalized sharing and interactive practices.
蓝睛灵观看《囧妈》无障碍版点映
Lanjingling Watched the trial release Accessible Version of 《Lost in Russia》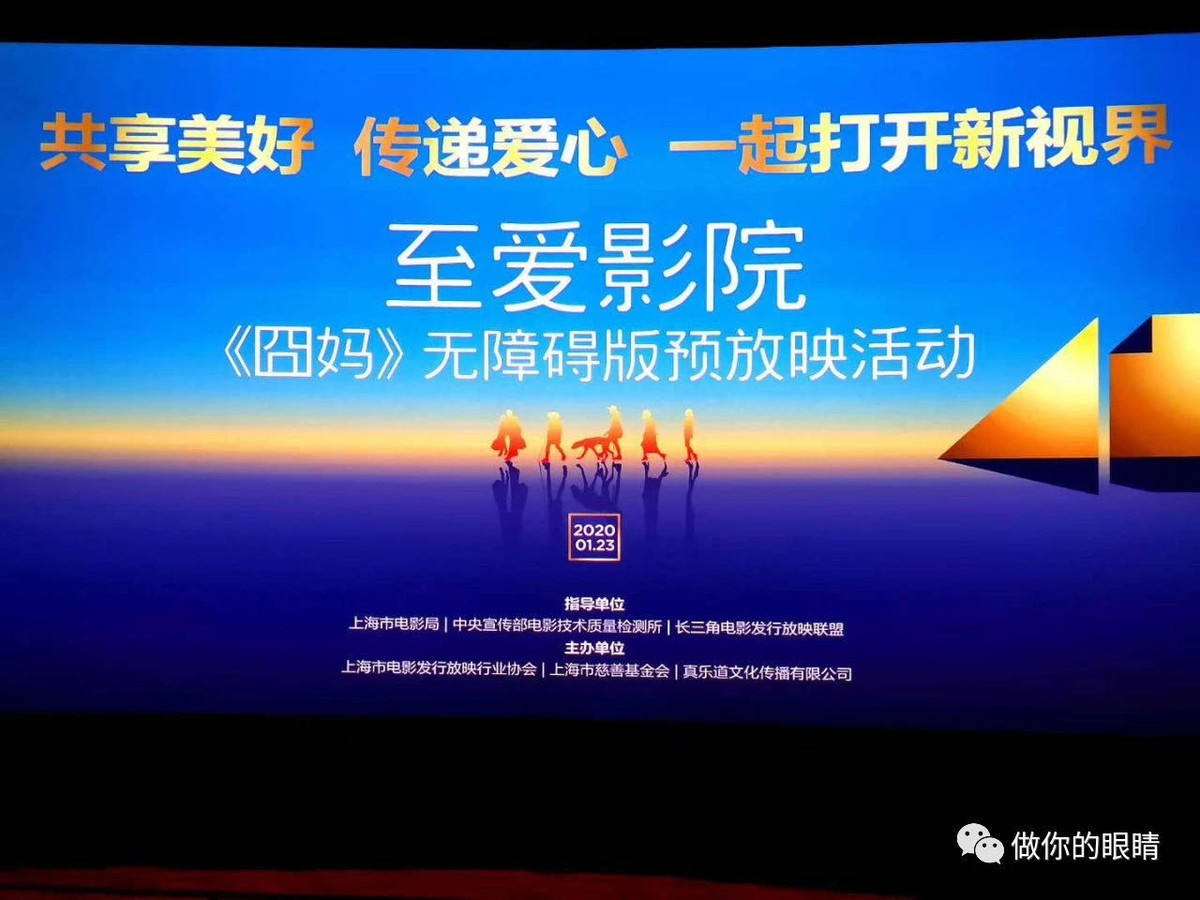 1月23日,10多位蓝睛灵及家人来到百丽宫环贸店观看了《囧妈》的无障碍试映版。
On January 23, around 10 Lanjingling and their family members arrived at Palace Cinema-IAPM to witness the trial release of the accessible version of newly released blockbuster Lost in Russia.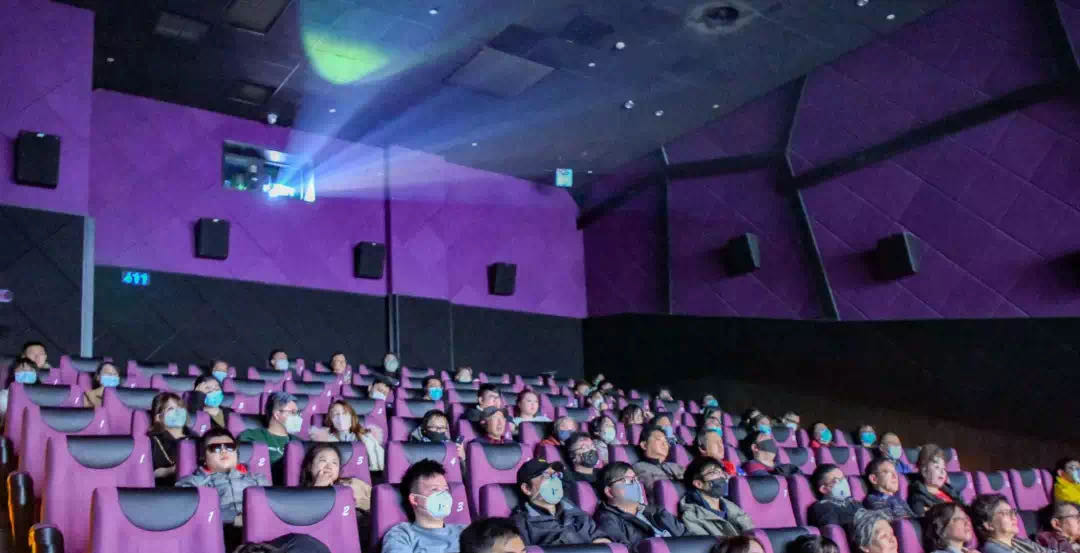 视障观影者们带上耳机,聆听着配合电影同时播放的第三支音轨的解说,真真切切地"看"到了剧中人物的细节动作。
Members of Lanjingling put on their headphones and listened to the live narration by "The third soundtrack" along with the movie's original soundtrack, authentically "envisioning" actions on screen and experiencing what was previously perceived as visible only.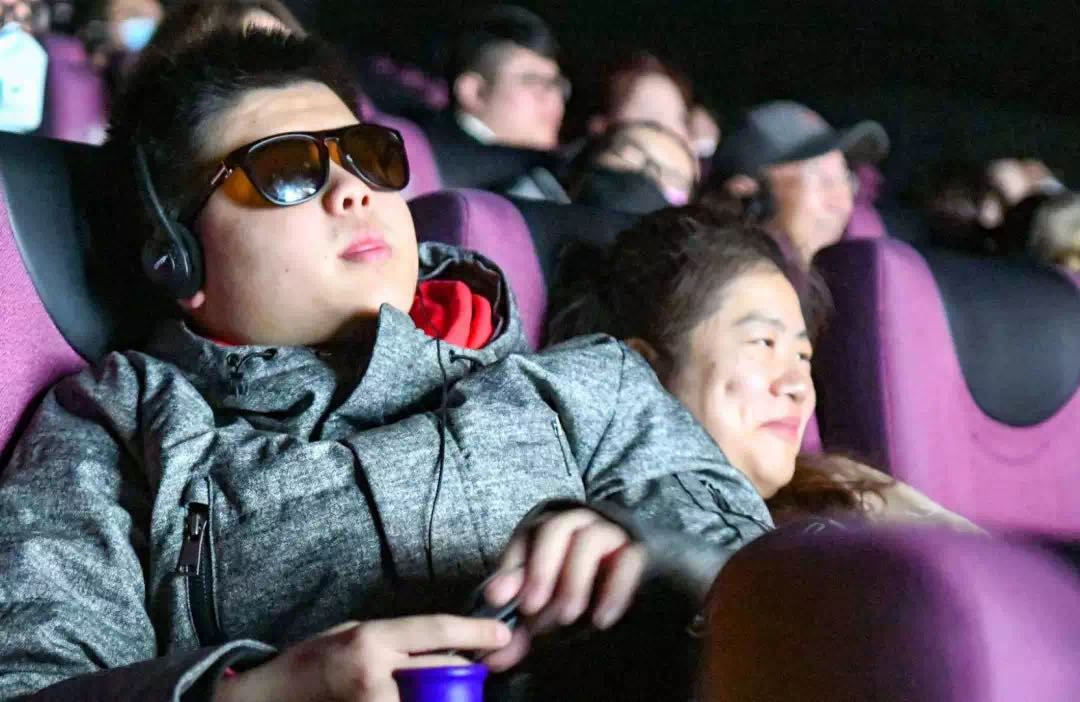 这是国内首批观看无障碍观影的观众,通过戴上耳机播放预制音轨,和亲朋好友同场,平等的享受电影带来快乐。
It was the first group of audiences to experience accessible movies in China, listening through headphones pre-recorded soundtracks, equally experiencing the join and excitement brought by movies.
摘自新民晚报:撤档的《囧妈》为这一人群独播一场,竟能让人闭眼"看"电影
Sourced from Xinmin Latenight Newspaper
在影片制作方面,无障碍电影从何而来?
How are they made?
首先得通过影片出品方授权,提供影片的素材资料(包含画面部分、声音部分),再由专业编剧团队操刀,将影片内画面信息无法传递给视障人士的剧情通过文字生动描述出来。
First the manufacturer company needs to approve copyrights and provide materials (Including Footage and Soundtrack), then, specialized editors have to write language scripts to convey elements of the film that could only be visually received.
再由专业录音师讲述,录制成单独解说音轨,最终通过专业服务器和软件对影片素材及解说音轨进行特殊打包制作,这样一部"无障碍电影"就诞生了。
This is then followed by the vocalization of the script by professional narrators, which is recorded and preserved as a singular voicetrack, eventually being combined and edited using professional servers and software. And then came the birth of an "Accessible movie"
蓝睛灵受邀参加"益企未来•中华企业2019社会责任盛典" 并发言
Lanjingling was invited to join the "YIQI Future · Chinese Enterprise Social Corporate Responsibility Grand Ceremony 2019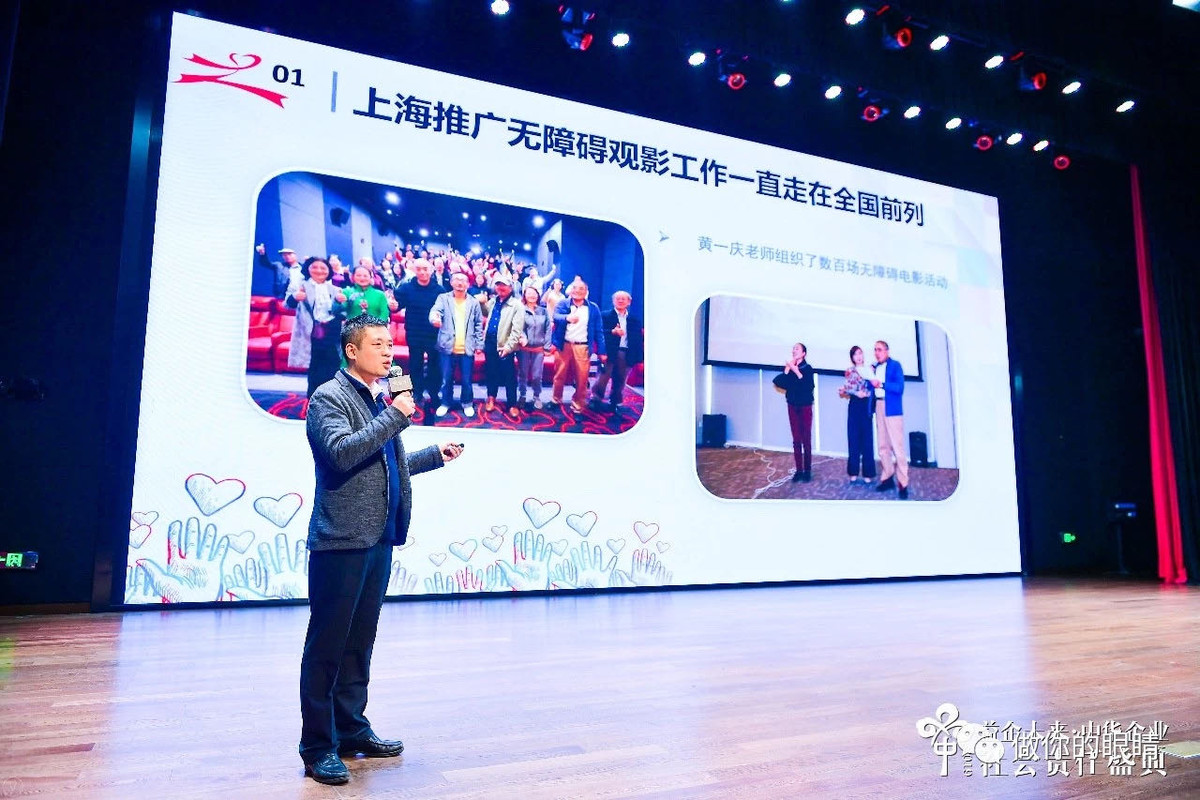 1月8日下午,蓝睛灵一行六人来到上海世博会博物馆参加了本次盛会。与会现场,国内外优秀企业的负责人以及学界精英就商业与慈善这一主题发表了精彩观点。
In the afternoon of January 8, six Lanjingling members arrived at shanghai World Expo Museum to attend this grand ceremony. There, elite entrepreneurs and top scholars from around the globe discussed the topic of business and philanthropy.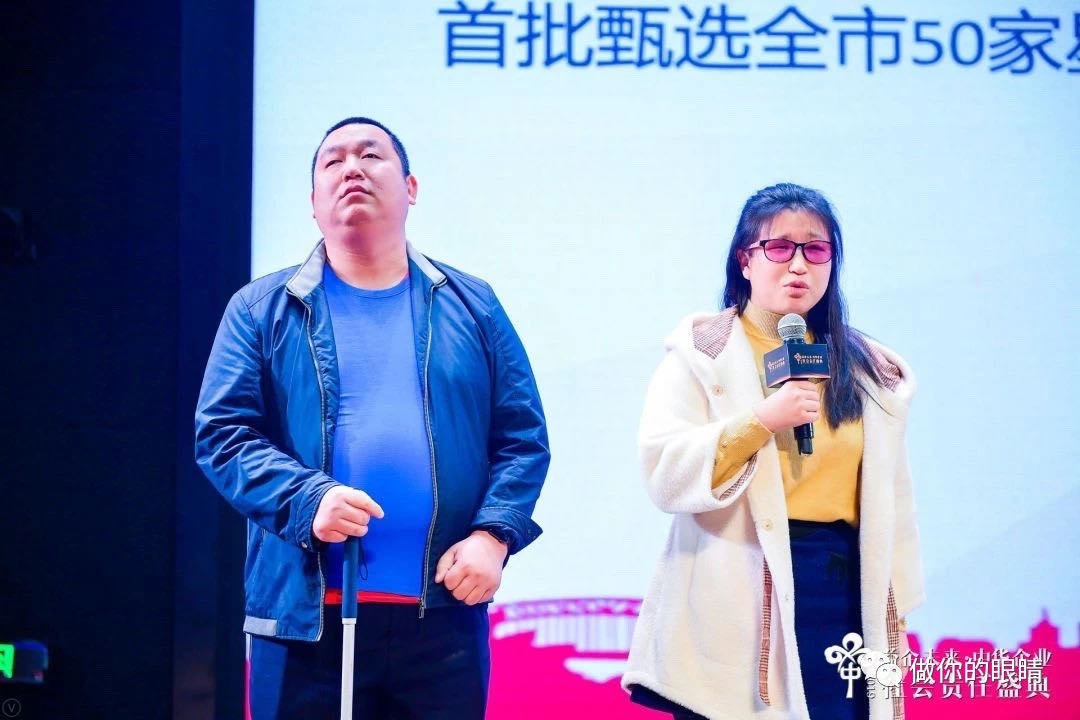 上海市慈善基金会陈部长介绍"第三支音轨无障碍观影项目" 时,雪慧与 Sam 代表蓝睛灵上台发言。他们分享了自己与电影的故事,也都表达了对无障碍电影的期待。无障碍电影能让视障者与普通观众一样来到电影院看到最新档期的影片。雪慧和 Sam 真情实感的表达赢得了现场热烈的掌声!同时也向现场所有人传递了蓝睛灵所历来倡导的残障平等的理念。
Xuehui and Sam represented Lanjingling and addressed statements when Chen, secretary chief of Shanghai Charity Foundation introduced "The Third Soundtrack" project. They shared their own stories on films and expressed their anticipation for accessible films. Accessible films enable visually impaired individuals to watch new blockbusters just like everyone else. The authentic expression of Xuehui and Sam concluded with rapturous applause from the audience. They conveyed the ideology of equality for people with disabilities to every audience member.
陆向东入选2019社会创新家TOP10榜单
Ken is selected as one of the top 10 Social Innovators of 2019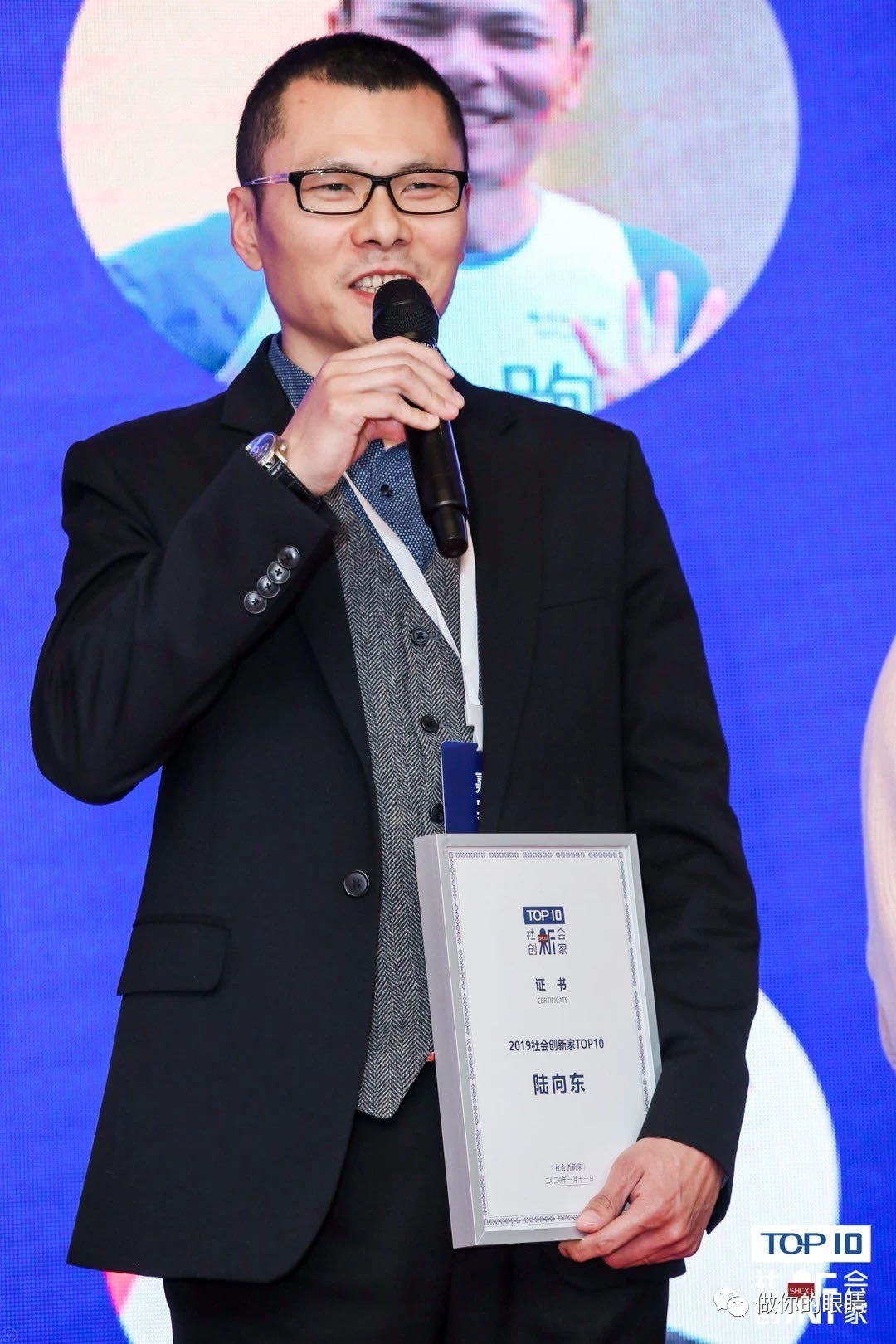 1月11日下午,社会创新家TOP10发布盛典暨社会创新家论坛在北京举办。会上,社会创新家TOP10榜单正式发布。最终共评选出包含教育、环境、残障、医疗健康、乡村发展、科技公益、30岁以下7个领域的70名社会创新家。
陆向东入选2019社会创新家残障领域TOP10榜单,上台领奖并发言。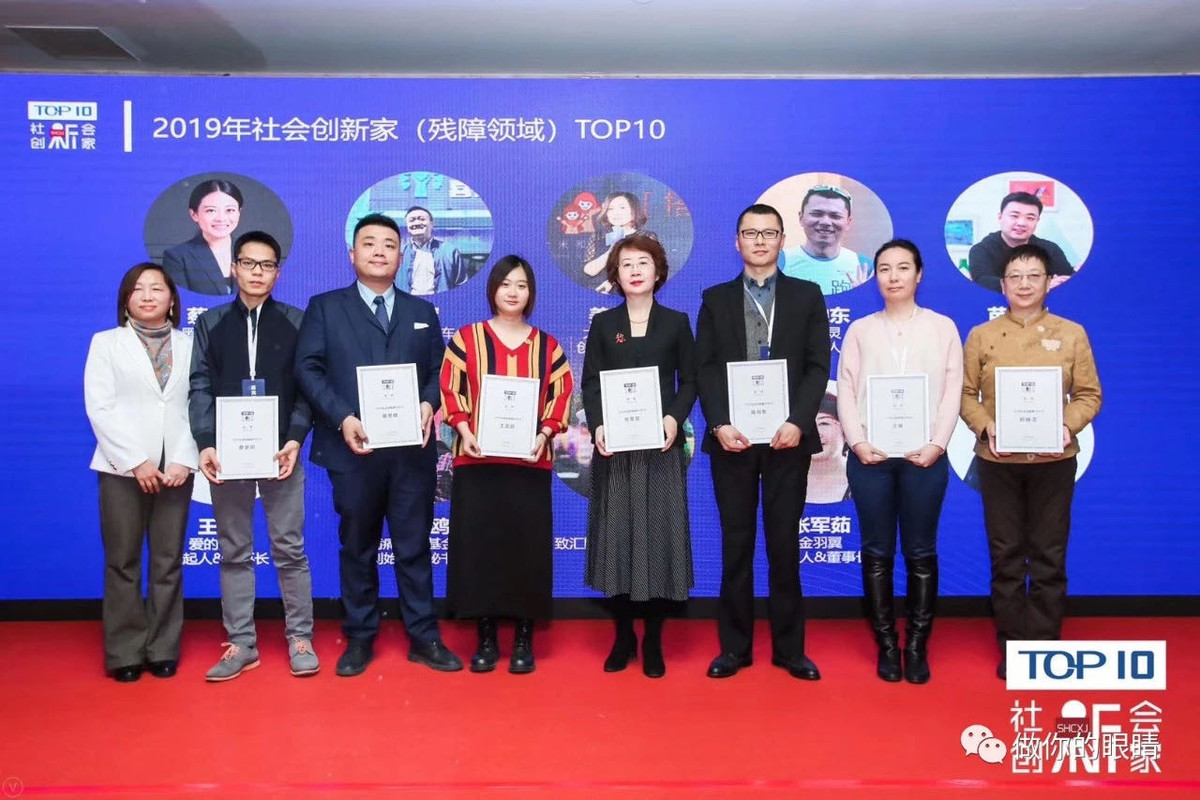 On January 11, the Top 10 Social Innovators of 2019 Ceremony- the annual Social Innovator Forum was launched grandly in Beijing, during which the top 70 social innovators in 7 different fields including education, environment, disability, medical health, rural development, science&technology charity and under 30 years old were announced. Ken received the award as one of the top 10 Social Innovators in the field of disability and made a speech on stage.
"为爱而声"慈善交响音乐会
"Born for love" Philanthropy Concert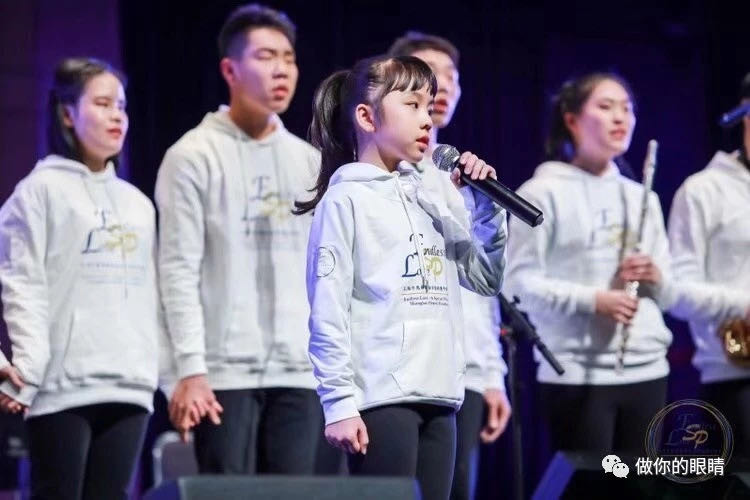 1月14日晚七点在上海大剧院的舞台上,由多位视障孩子与明星们共同为观众们带来了一场感人至深的"为爱而声 点亮梦想" 2020流行金曲慈善交响音乐会。蓝睛灵作为本次音乐会的支持单位推荐了多位富有才华的视障孩子。
On the stage of Shanghai Grand Theater at 7pm, January 14, visually impaired children shared the stage with musical celebrities, delivering to the audience a deeply touching 2020 philanthropy concert on "Born for love, lit the dream"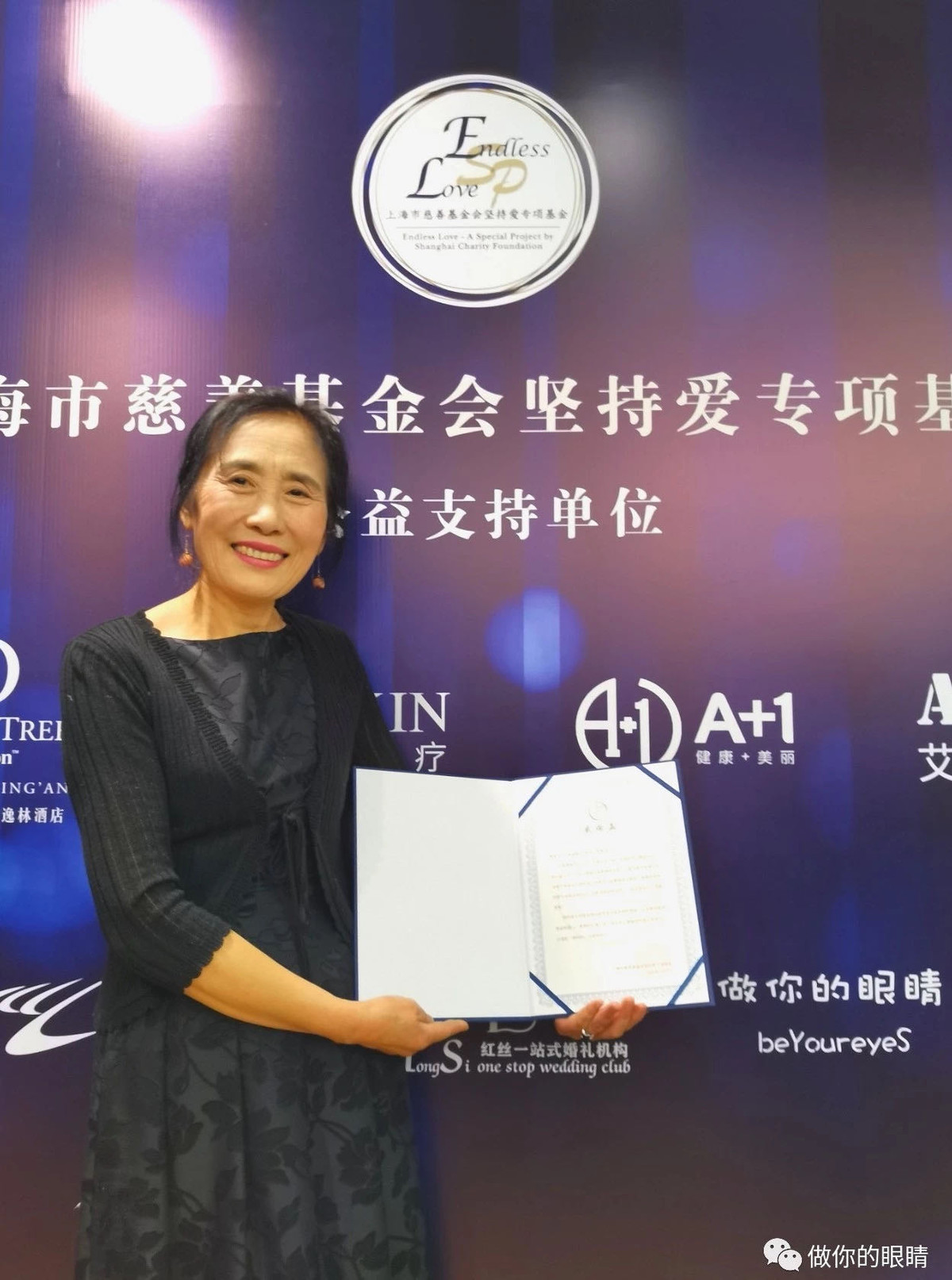 当晚,10位蓝睛灵受邀观看了演出。并且由蓝睛灵公益组织的理事尹红代表接受了由上海市慈善基金会为爱心企业及公益组织颁发的铜牌和感谢函。
That night, 10 Lanjingling members got invited to spectate. Yihong, member of Lanjingling Council, represented Lanjingling to receive the medal and letter of gratitude issued by Shanghai Charity Foundation for charity organizations and corporations.
如以往一样,我们发送了庆祝新年的蓝睛灵祝福文章。
可以先看部份蓝睛灵的祝福视频,再看后续文章
As always, we sent out Lanjingling blessing articles to celebrate the new year.
You can watch our Lanjingling's greeting video first, then read following articles
感谢大家的阅读,本期月报到此结束,我们下月再见。
Thanks for your reading. We will see you next month.
关于做你的眼睛:
做你的眼睛是一个民间自发的公益活动,于2015年1月发起,致力于推动运动无障碍,让视障者参与运动变得简单,让每个人都能享受运动带来的快乐。
无论视障者,还是健视者,我们都称呼彼此为蓝睛灵。蓝睛灵传达一个理念:在各种运动场所,在路跑、游泳、自行车、铁人三项等赛事中,身体有障碍但是热爱运动的人们都可以自由又自然的投入运动,参加比赛。
希望在赛场上,能够看到越来越多的蓝睛灵。
希望,运动无障碍。
beYoureyeS is a local NGO founded in January 2015 in Shanghai, China.
beYoureyeS is dedicated to promote sports accessibility, make it easier for visually impaired people to enjoy sports. Let everyone enjoy sports.
Whether a visually impaired runner or unimpaired runner, all of our participants are called "Lanjingling".
Lanjingling conveys the spirit of our concept: our charity caters to a variety of sports, road running, swimming, cycling and triathlon, to list a few. With us, regardless of the physical impairment, those who wish to participate in a race, are able to.
We hope to see you soon on the track and let's do something together for sports accessibility.
主页:www.beyoureyes.org.cn
邮箱:info@beyoureyes.org
微信:beyoureyes 或扫描二维码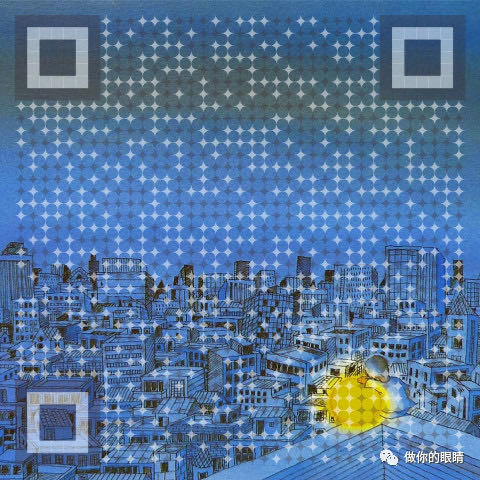 希望我们在比赛中汇集的能量,
可以流动到需要它们的人们那里,
希望我们在运动中得到的勇气,
让更多的人有力量面对困难。
We hope that whilst we're in the competition together,
we may all converge our energy as one to make each and all strong,
We hope that whilst doing sports together,
we are able to find the nerve to be strong enough to face challenges head on.