摘要  Brief
2020年6月蓝睛灵共开展了2期常规活动,2期抖音直播云健身,发布了2篇体适能运动健身课程总结帖。 In June, beYoureyeS has carried out 2 regular weekend activities and 2 Tik-Tok live-streaming virtual fitness; and has released 2 summative posts about our course on adaptive sports & fitness.  
文字 Writer:晓斌 Clark
翻译 Translator:泱而 Neville 弘毅 Yoyo
编辑 Editor:纪元 Annie
蓝睛灵编辑部 Lanjingling Editorial Office
发布日期:2020/7/18
体适能运动汇总贴发布 Summary Post of Adaptive Sports & Fitness Released 5月和6月,蓝睛灵在抖音上开展了6期体适能健身运动的直播。 In May and June, Lanjingling has carried out 6 livestreaming courses on adaptive sports & fitness on the Tik-Tok platform.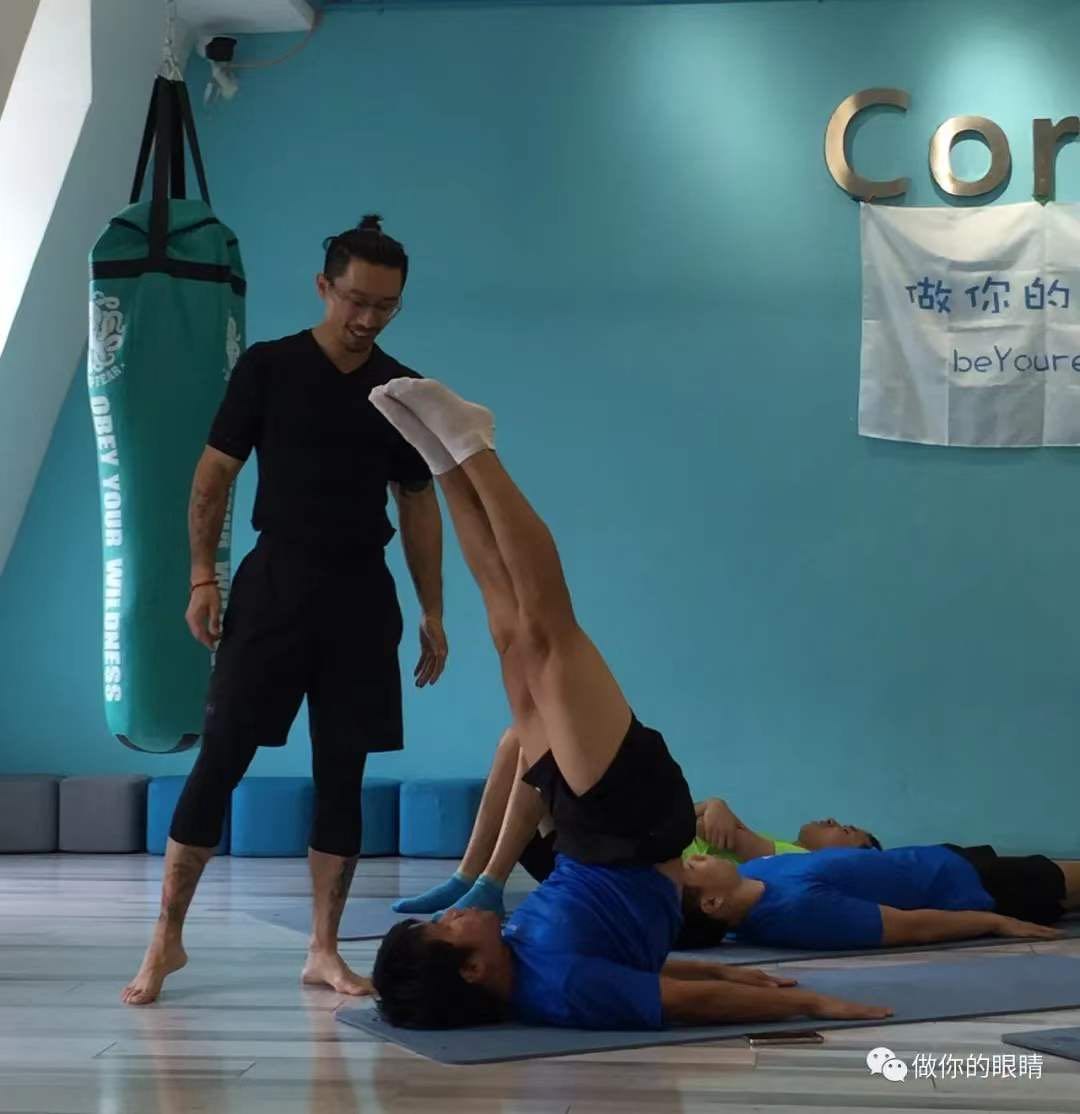 6月,蓝睛灵编辑部详细总结了学习过的所有动作,结合文字解说和标准的示范视频,让更多的小伙伴加入健身的队伍中,大家一起变美变健康。
In June, the Lanjingling Editorial Office summarized in detail the fitness positions that were taught, through instructive videos aided by professional demonstrations and explanatory narrations. This provided opportunities for more Lanjingling to enjoy fitness and stay healthy.
常规活动 REGULAR WEEKEND ACTIVITIES
做你的眼睛第202期和203期的常规陪跑活动于6月7日、14日在世纪公园、闵行文化公园两地同时开展。
The 202nd and 203rd regular weekend activities were respectively carried out on the June 7 and June 14 in both Century Park and Minhang Cultural Park.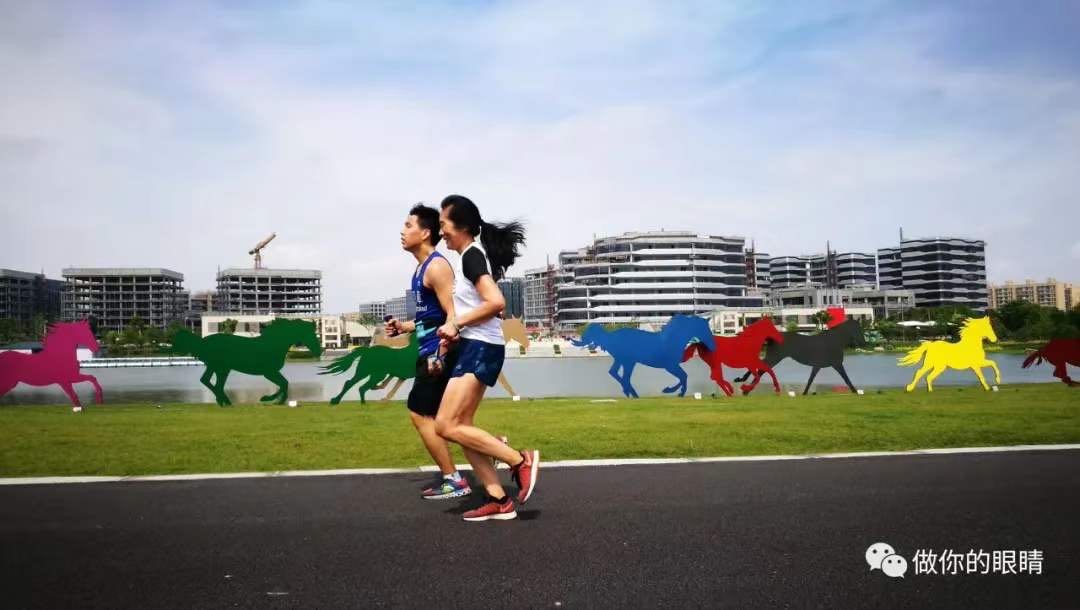 原定于20日、28日的第204期、第205期常规活动以及活动当天下午的云健身抖音直播因下雨取消。 The 204th and 205th regular weekend activities originally scheduled on June 20 and June 28 and the online Tik-Tok fitness live-streaming activities were unfortunately cancelled due to rain.
陪跑员洪怡鑫、王妍、王俪蓉在14日的活动中通过了大白考核。
Yixin Hong, Yan Wang, and Lirong Wang who were guide runners, passed the Dabai Examination and became qualified guide runners during the regular activity on June 14.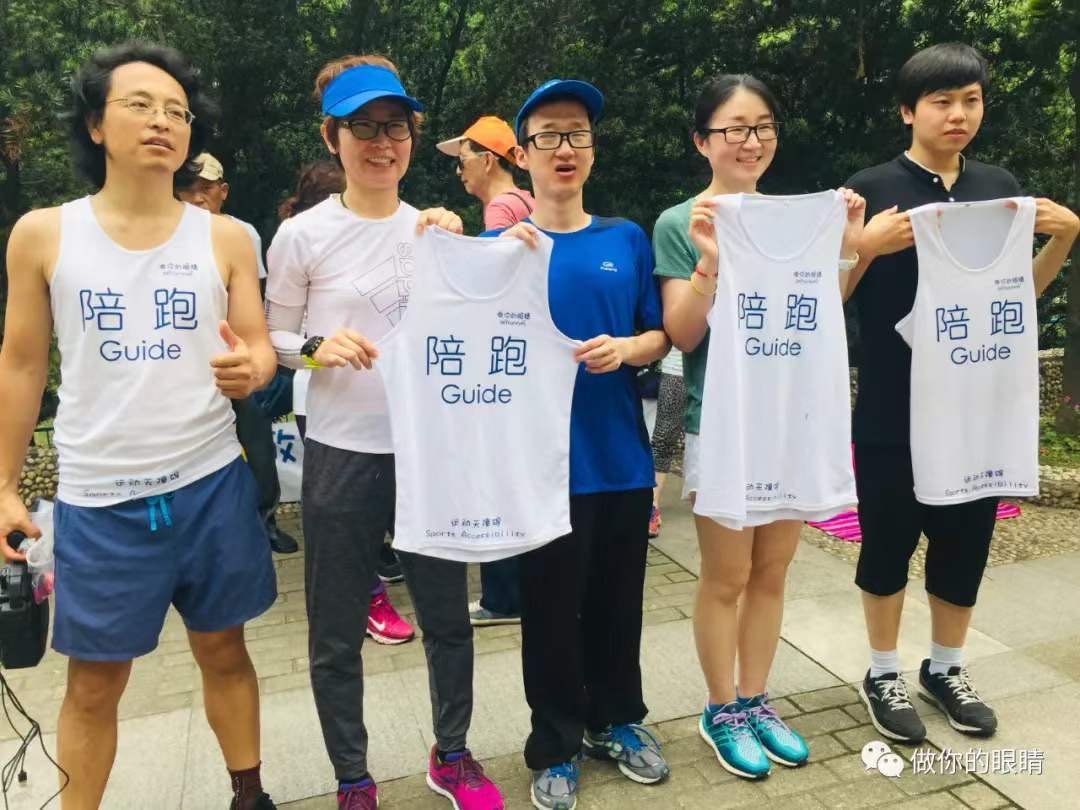 王俪蓉分享到:在实践的过程中,我所获得的不是我有多厉害帮了多少人,而是我被改变了,变得更务实,更知足。知敬天,要爱人。 Afterwards, Lirong Wang said: in this process, what I gained wasn't a sense of self-esteem, but some positive change of mine, as I became more responsible, more fulfilled, more respectful, and more loving.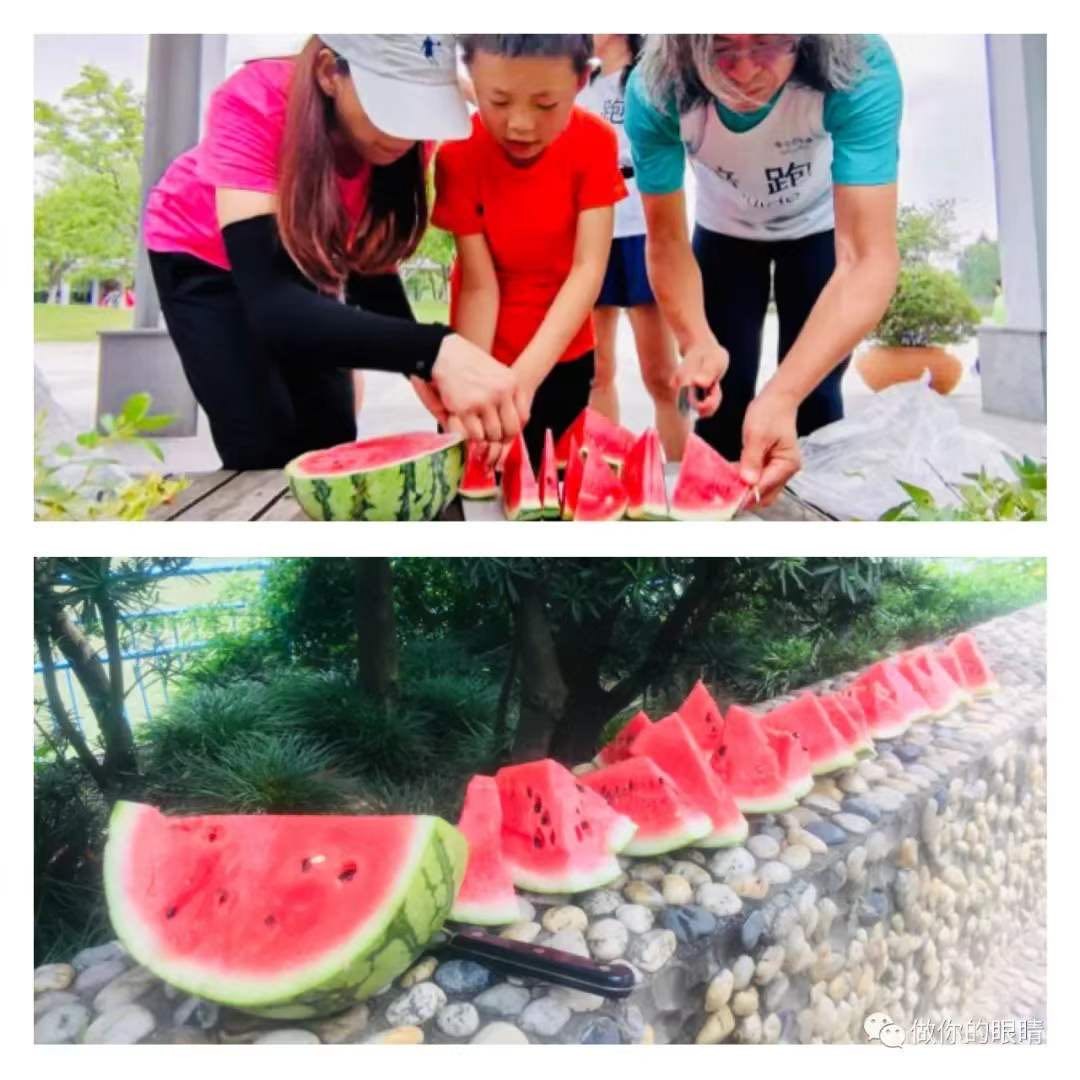 体适能运动抖音直播第5、6期
the 5th& 6th Tik-Tok Fitness Live-Streaming Adaptive Sports & Fitness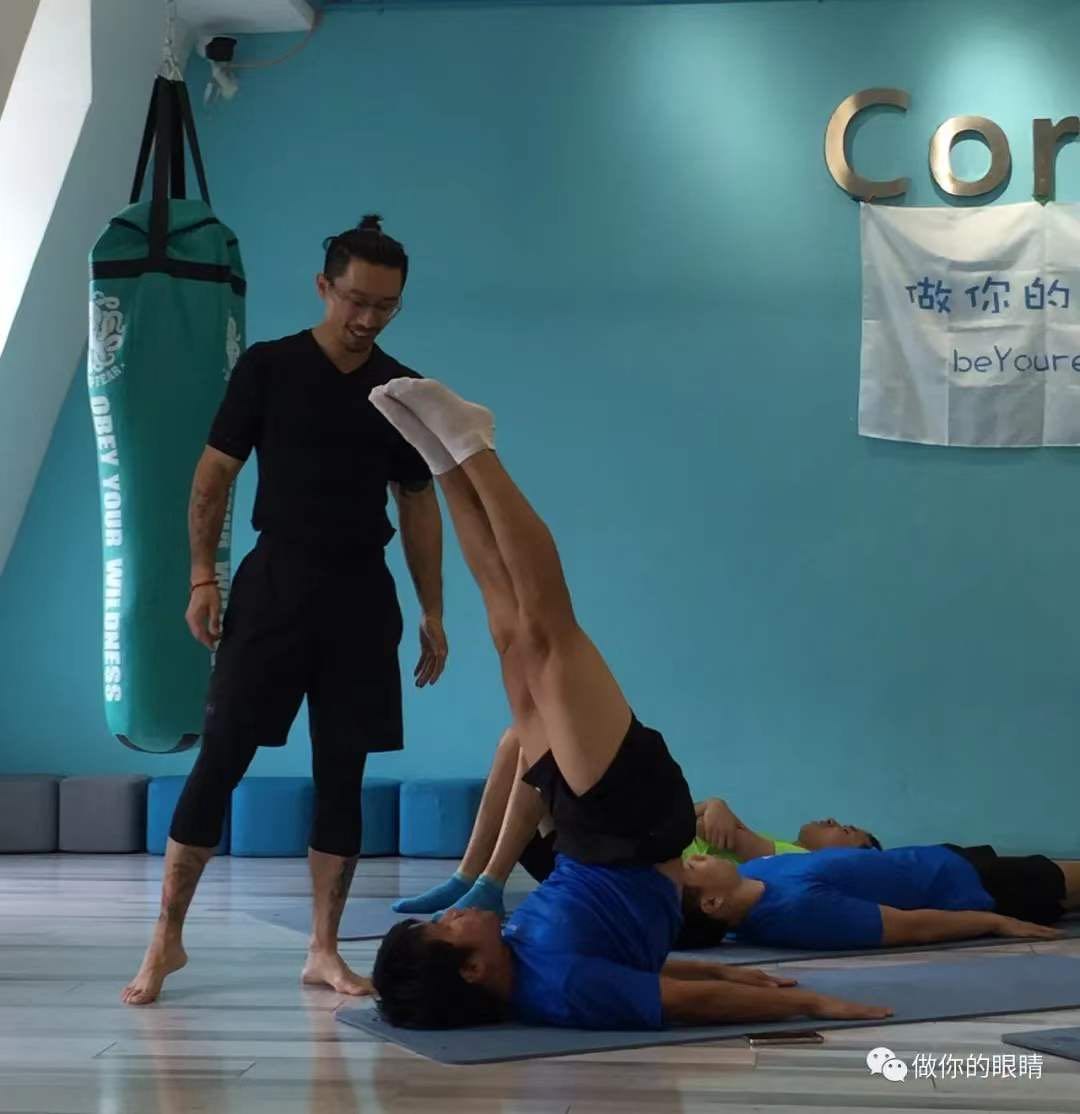 6月7日,保佑兄弟参加体适能运动的现场体验,和陆晨辉、王洛承一起学习了仰卧起坐的要领。其中的关键点就是防止借助惯性来完成动作,以达到更有效地调动腹肌的锻炼目的。 On June 7, Bao&You, the twin brothers participated in the on-site adaptive sports & fitness and learned the essentials of sit-ups with Chenhui Lu and Harry Wang. The key takeaway is to prevent yourself from completing the exercise using inertia, thereby better achieving the purpose of abdominal muscle exercises.
6月14日的体适能健身现场非常热闹,一共有10位体验者参加活动。Aidon教练先带领大家复习了前几期的动作,小伙伴们纷纷表示一个小小的调整就能让特定部位的肌肉感觉到有效的锻炼。而后的侧平板支撑练习,加强侧腰腹部的肌肉力量。
The adaptive sports & fitness activity on June 14 was quite a scene on spot, there were ten participants in total. Coach Aidon guided the participants through a review of the previously learnt exercises, after which they felt effectively gained, much to Coach Aidon's rectification to their postures. Then, participants went through side plank exercises which strengthened their side-waist muscles.
发布体适能运动汇总贴 Released Adaptive Sports & Fitness Summative Post
6月25日和30日,蓝睛灵编辑部分别发布了第1期和第2期体适能运动汇总贴。
由Aidon教练结合自己多年健身健美经验并参考了大量专业资料提取精华总结而成的体适能运动系列动作在前几期的抖音直播健身课程上受到了蓝睛灵们的欢迎。 On June 25 and June 30, the Lanjingling Editorial Office released two summative posts on adaptive sports & fitness. The series of adaptive sports & fitness movements summarized by Coach Aidon combined with his many years' fitness and bodybuilding experience and referring to a great deal of professional materials, were welcomed by Lanjingling in the previous Tik-Tok virtual fitness courses.
蓝睛灵的跑马明星陆晨辉经过系统练习和科学控制营养摄入以后,成功地变得更瘦更健美了。
Lanjingling Marathon Star Chenhui Lu did indeed become more physically well-shaped and well-maintained through measures of systematic and scientific nutrient intake. 这一系列的直播和公众号分享的目的是帮大家培养一个正确的健身理念。我们的课程逻辑结构是,精简介绍人体基本的肌肉骨骼结构和运动方式,拉伸的基础知识,从锻炼核心肌肉群开始,希望让大家养成更好的方式来保养自己的身体。 The solitary purpose of this series of livestreaming and posts is to help people develop a positive and thorough understanding about fitness. The logical structure behind our course is to briefly introduce the muscle and bone structures of the human body, and related sporting and stretching routines. Starting from the core understanding of our body build; and ending with our knowledge and actions to healthily maintain a sustainable lifestyle.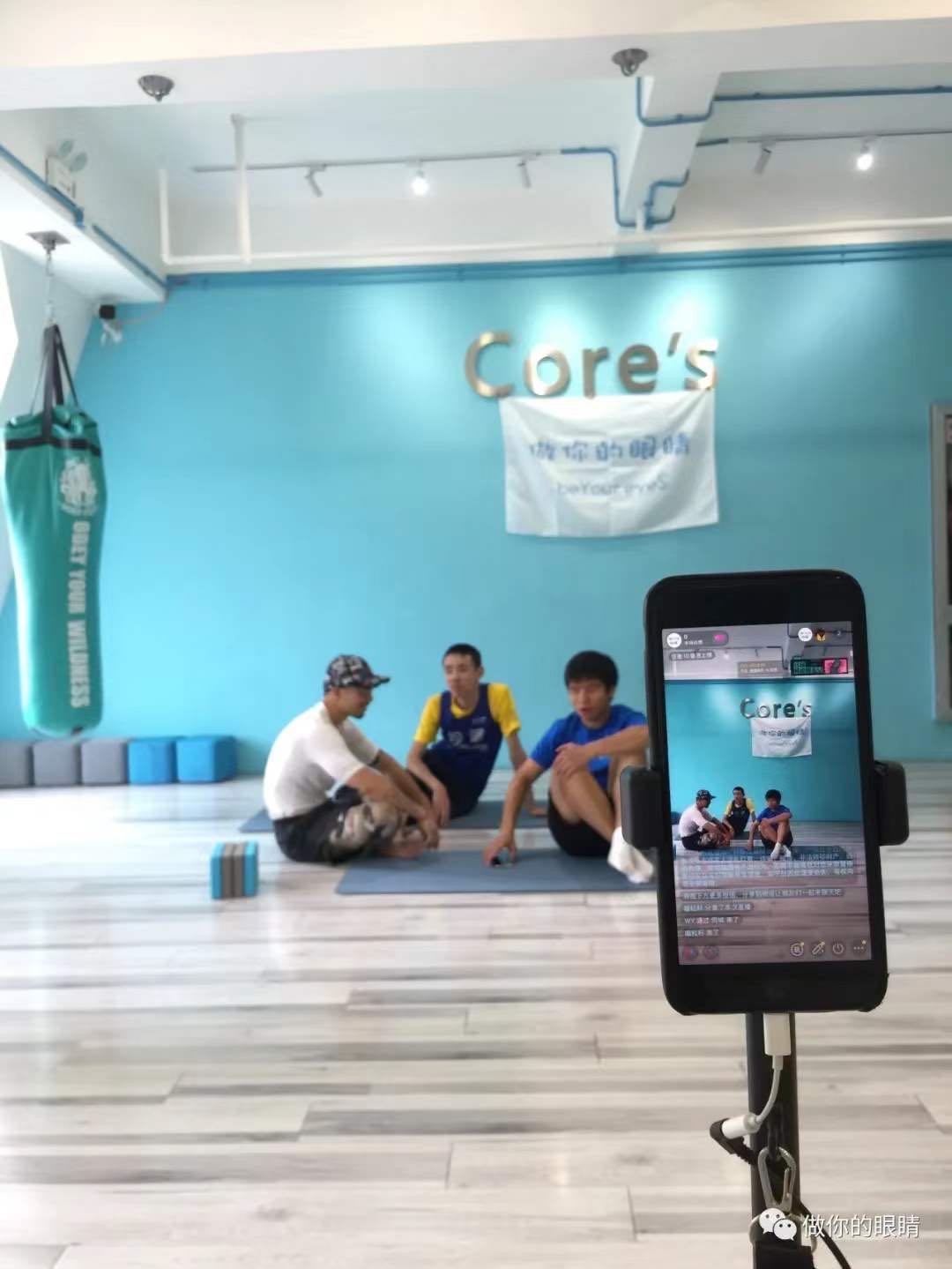 蓝睛灵结合抖音直播、现场体验、公众号经验分享多种方式,鼓励大家一起来健身。 Lanjingling encourages everyone whether visually impaired or unimpaired to embrace fitness through various ways, such as sharing platforms like Tik-Tok and WeChat Accounts, and on-site experiences.   感谢大家的阅读,本期月报到此结束,我们下月再见。 Thanks for your reading. We will see you next month!
关于做你的眼睛:
做你的眼睛是一个民间自发的公益活动,于2015年1月发起,致力于推动运动无障碍,让视障者参与运动变得简单,让每个人都能享受运动带来的快乐。
无论视障者,还是健视者,我们都称呼彼此为蓝睛灵。蓝睛灵传达一个理念:在各种运动场所,在路跑、游泳、自行车、铁人三项等赛事中,身体有障碍但是热爱运动的人们都可以自由又自然的投入运动,参加比赛。
希望在赛场上,能够看到越来越多的蓝睛灵。
希望,运动无障碍。
beYoureyeS is a local NGO founded in January 2015 in Shanghai, China.
beYoureyeS is dedicated to promote sports accessibility, make it easier for visually impaired people to enjoy sports. Let everyone enjoy sports.
Whether a visually impaired runner or unimpaired runner, all of our participants are called "Lanjingling".
Lanjingling conveys the spirit of our concept: our charity caters to a variety of sports, road running, swimming, cycling and triathlon, to list a few. With us, regardless of the physical impairment, those who wish to participate in a race, are able to.
We hope to see you soon on the track and let's do something together for sports accessibility.
主页:www.beyoureyes.org.cn
邮箱:info@beyoureyes.org
微信:beyoureyes 或扫描二维码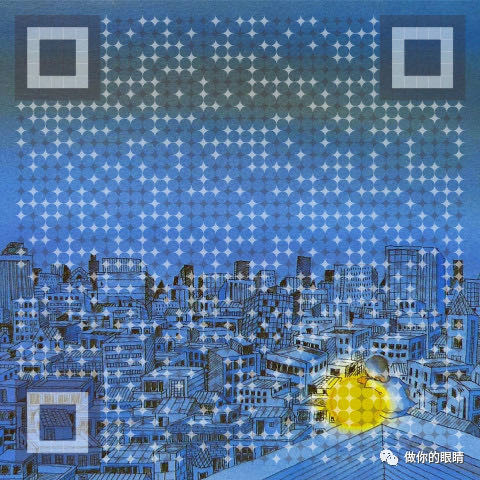 希望我们在比赛中汇集的能量,
可以流动到需要它们的人们那里,
希望我们在运动中得到的勇气,
让更多的人有力量面对困难。
We hope that whilst we're in the competition together,
we may all converge our energy as one to make each and all strong,
We hope that whilst doing sports together,
we are able to find the nerve to be strong enough to face challenges head on.