2021年2月蓝睛灵共开展4期"百日计划"专业辅导课、2次"百日计划"导师个别辅导。一次动物园私约游览。 In February 2021, Lanjingling carried out 4 sessions of professional counseling and 2 sessions of individual counseling for the '100 Day Engagement Program', and organized a visit to the zoo.
文字 Writer:晓斌 Clark
翻译 Translator:弘毅 Yoyo
编辑 Editor:纪元 Annie
蓝睛灵编辑部 Lanjingling Editorial Office
发布日期:2021/3/30
【牛气冲天】蓝睛灵祝大家牛年快乐 
Happy Ox Year!
农历2020年的除夕夜,蓝睛灵编辑部发布了恭贺大家牛年新春快乐的祝福汇总贴。 At New Year's Eve, Lanjingling editorial office released a Spring Festive post to celebrate the Ox Year. 满满的祝福,满满的爱,祝蓝睛灵伙伴们新年大吉,牛年行好运! Full of blessing, full of love, Happy New Year to all!
常规活动
REGULAR WEEKEND ACTIVITIES
因春节长假,所以在2月28日之前未安排常规活动。28日的常规活动因下雨取消。 Due to the Spring Festive vacation, no regular weekend activities were scheduled before February 28th. The regular weekend activity on the 28th was cancelled due to raining.
"百日计划"专业辅导课持续开展 
'100 Days Engagement' Professional Counseling Continued
2月7日,第9期专业辅导课,来自苹果的陈红光老师为学员们带来了主题为《商业与择业》的辅导课。 On February 7th, the ninth professional counseling session on 'Business and Careers' was carried out, delivered by Hongguang Chen from Apple Inc. 红光老师从他自己的就业和择业的经历讲起,引出了"如何来选择更合适自己的职业"的思考题。 Hongguang started by introducing an anecdote about his own job selection and career choices, to put forward the focus question on 'selecting jobs that suit ourselves'. 而后红光老师向大家分享了择业的几个要点。 Then, Hongguang shared some key points about choosing the right job. 在与学员们的交流中,红光老师还分享了一些他自身受益良多的好书和了解前沿信息的渠道。 Through conversations with the audience, Hongguang also provided book recommendations and shared some useful sites for obtaining info on current affairs.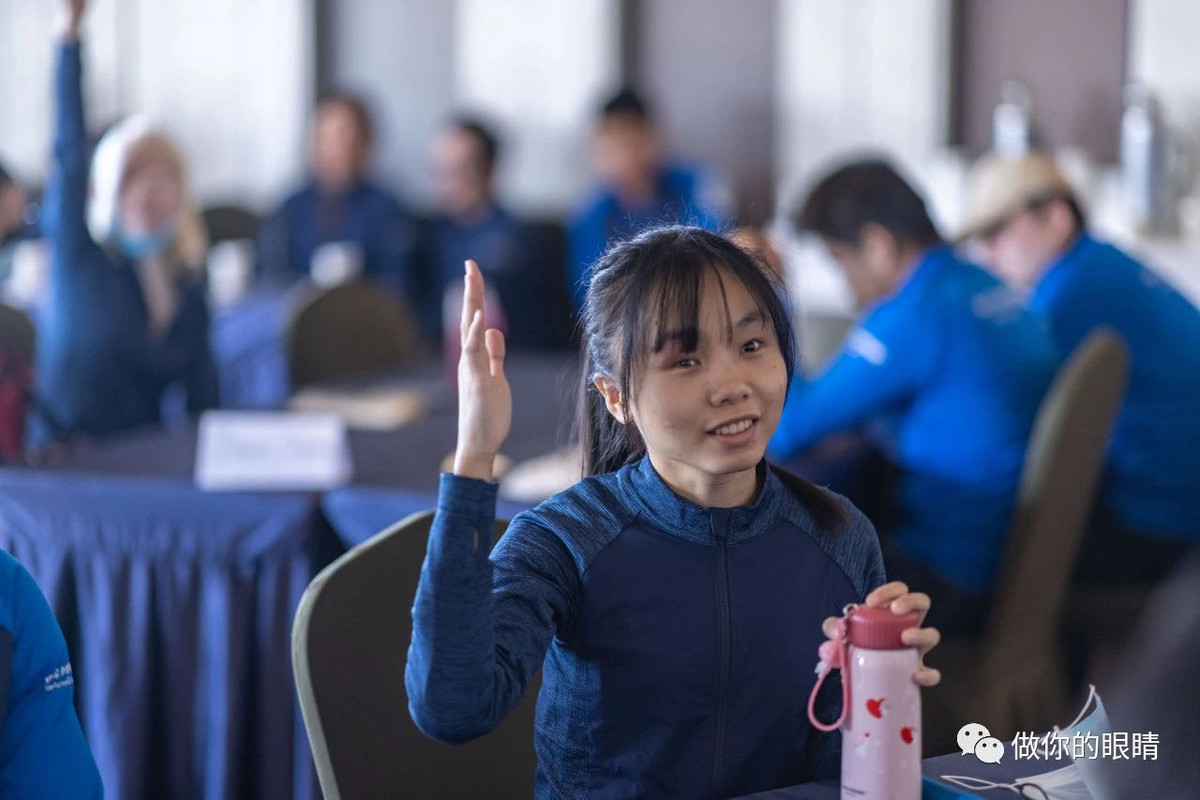 2月19日,第10期专业辅导课,来自苹果的Sarah 刘媛娜老师在线上为学员们带来了主题为"面试技巧(2)"的专业辅导课。
On the 19th of February, the 10th professional counseling session on 'Tips for Interview 2' was carried out online with Sarah Liu, also from Apple Inc.
Sarah老师先对学员们现场提出的问题作答,接着一一解答了课前收集的从面试前的准备,到面试时的穿着举止,以及如何应对面试压力、如何缓解面试过程中的紧张心理等一系列问题。
Sarah first answered questions from the live audience, then thoroughly explained the prepared questions on interview preparation, dress code, behavior, as well as tips on mitigating psychological pressure before an Interview.
最后,Sarah老师还给学员们分享了高潜人才的六个特征
Lastly, Sarah talked about the 6 characteristics about people with potential talents.
2月21日,第11期专业辅导课,"百日计划"的第二次阶段复盘在妮子老师热情的声音中拉开了帷幕。课程主要由两个环节组成。
On February 21st, the 11th counseling session was carried out. The second stage of the '100 Day Engagement Program' kicked off with the passionate enthusiasm of the counselor. The session had 2 parts.
第一个环节是学员分享第二次"百日计划"的复盘内容,然后由妮子老师进行点评。
The first is a seminar about the contents in the second stage of the '100 Day Engagement Program', after which the participants were given comments by the counselor.
学员们分享时的状态都很舒展,计划都在有条不紊地完成中。
Participants all felt relaxed and welcomed, everything went smoothly according to plan.
第二个环节是妮子老师分享她根据多年职场经历总结的7个职场新人"避坑指南"。妮子老师用生动的实例牢牢地抓住了学员们的耳朵。学员们纷纷表示受益匪浅。
The second part involved the counselor sharing her 7 tips for workplace 'newbies'. The counselor got grip over tutee's ears through her sharing of vivid and interesting anecdotes. Participants all learned a lot from this experience.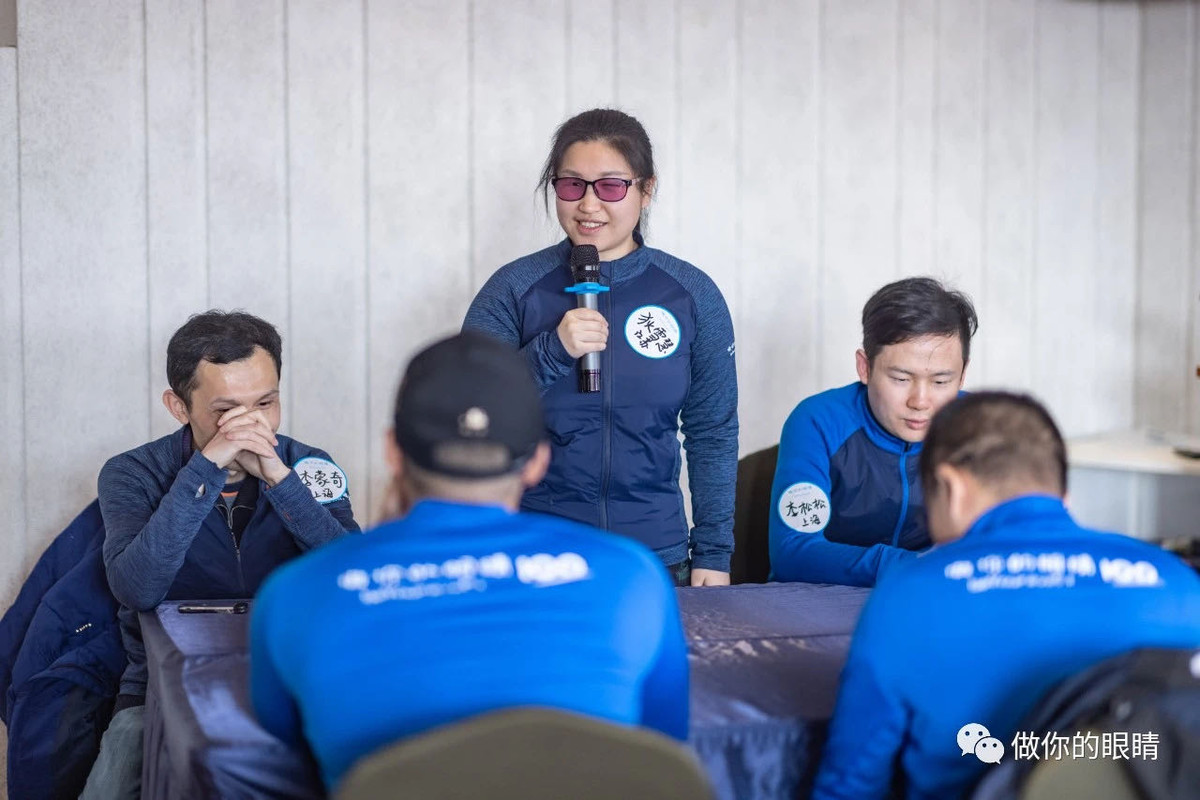 2月28日,第12期专业辅导课,来自苹果的Angela老师带来了干货满满的"工作中的邮件与沟通"的主题课程。
On February 28th, the 12th professional counseling session was carried out, with Angela from Apple Inc delivering a thematic session on 'Workplace Communication'
在亲切的氛围中,Angela老师举出很多生动的例子来讲解邮件中需要注意的事项,比如在开头标出重点和分段的重要性,检查收信人地址和名字是否正确的必要性。最后,几位学员还反馈了在课程中的感受,并提出了自己的问题,当课程结束时,大家都纷纷表达了得到收获后的喜悦和感激。
In an amiable atmosphere, Angela went through the dos and donts of sending office-related mails, like for instance, the importance of concision and paragraphing, and the importance of rechecking the recipient's name and address. At the end of the class, some participants were invited to share their feelings and any questions they needed to propose, all of them expressed their gratitude and delight.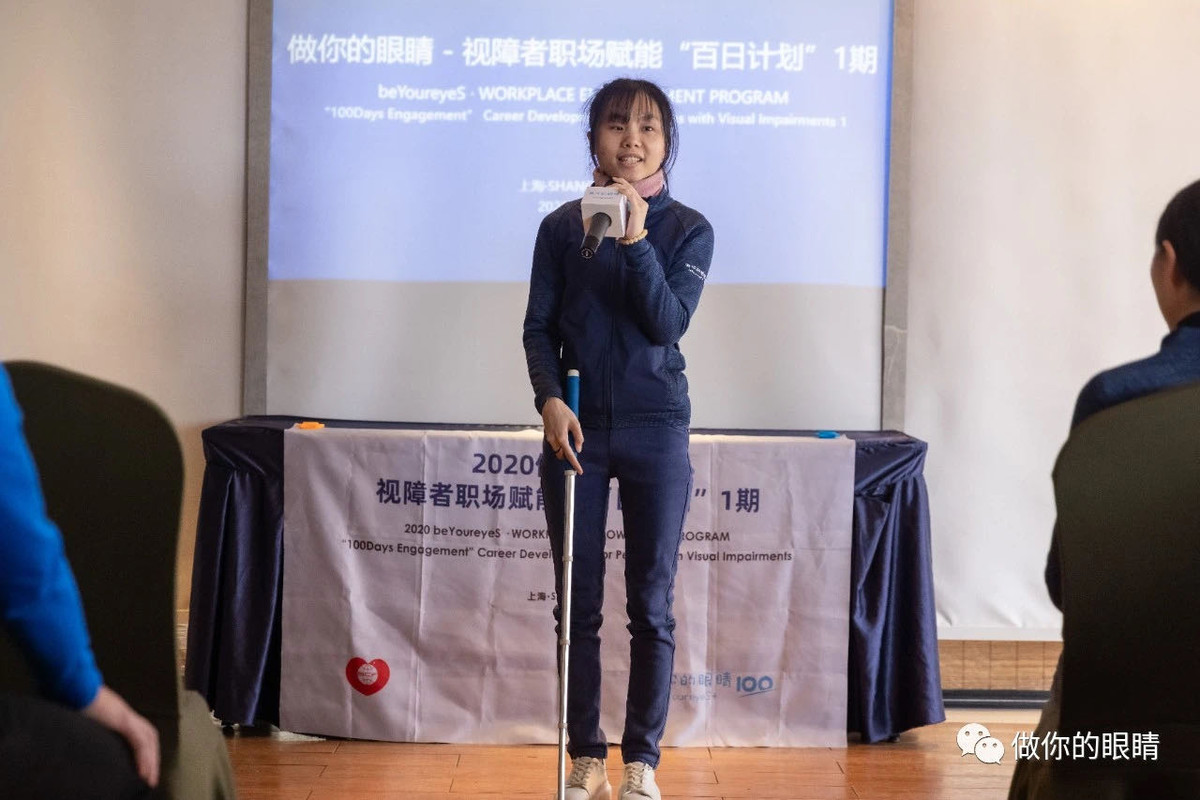 2月3日和15日,"百日计划"开展了两次导师与学员的线上单独辅导。 导师用心聆听学员们讲述的故事,提出反馈和建议,让学员们在今后的面试中能发挥得更好。
On February 3rd and 15th, the '100 Day Engagement Program' carried out two rounds of individual counseling. The counselors listened carefully to the students, giving them advises and reflections for them to ace their future interviews.
色彩缤纷的蓝睛灵
Lanjingling's Colorful Lives
发放支付宝体验官与做你的眼睛联名大礼包 
Released Alipay-beYoureyeS Joint Gift Packages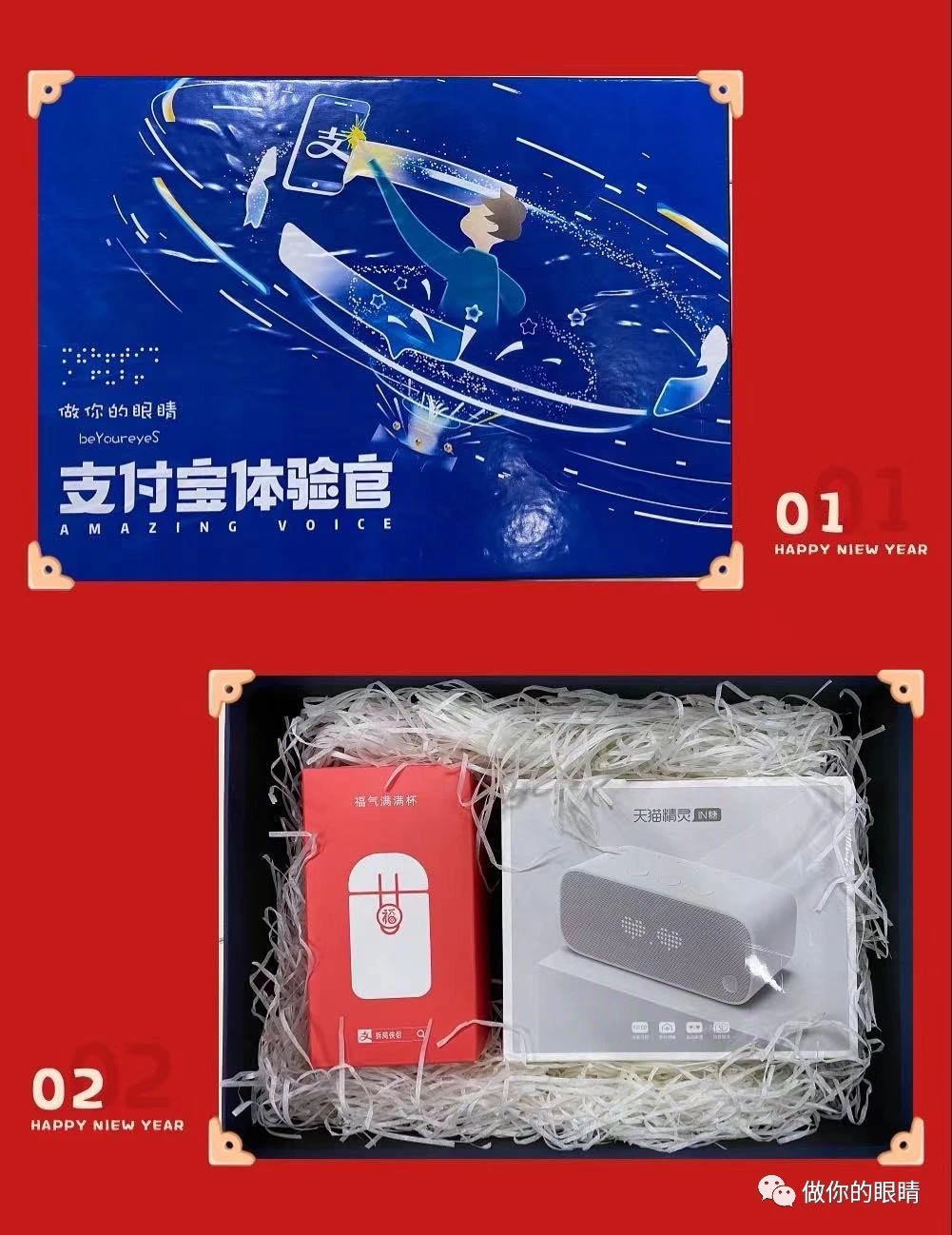 2月6日星期六,在蓝睛灵之家,蓝睛灵向在2020年积极参与常规活动、线下陪跑活动、赛事活动、组织活动、给予捐赠的蓝睛灵们发放了支付宝体验官与做你的眼睛联名大礼包。
On February the 6th, at Lanjingling's Home, beYoureyeS gave out beYoureyeS-Alipay gift packs to Lanjingling members who contributed actively to weekend activities, races, special events organization, and donations in 2020.
蓝睛灵私约组织参观上海动物园 
Lanjingling Fieldtrip to Shanghai Zoo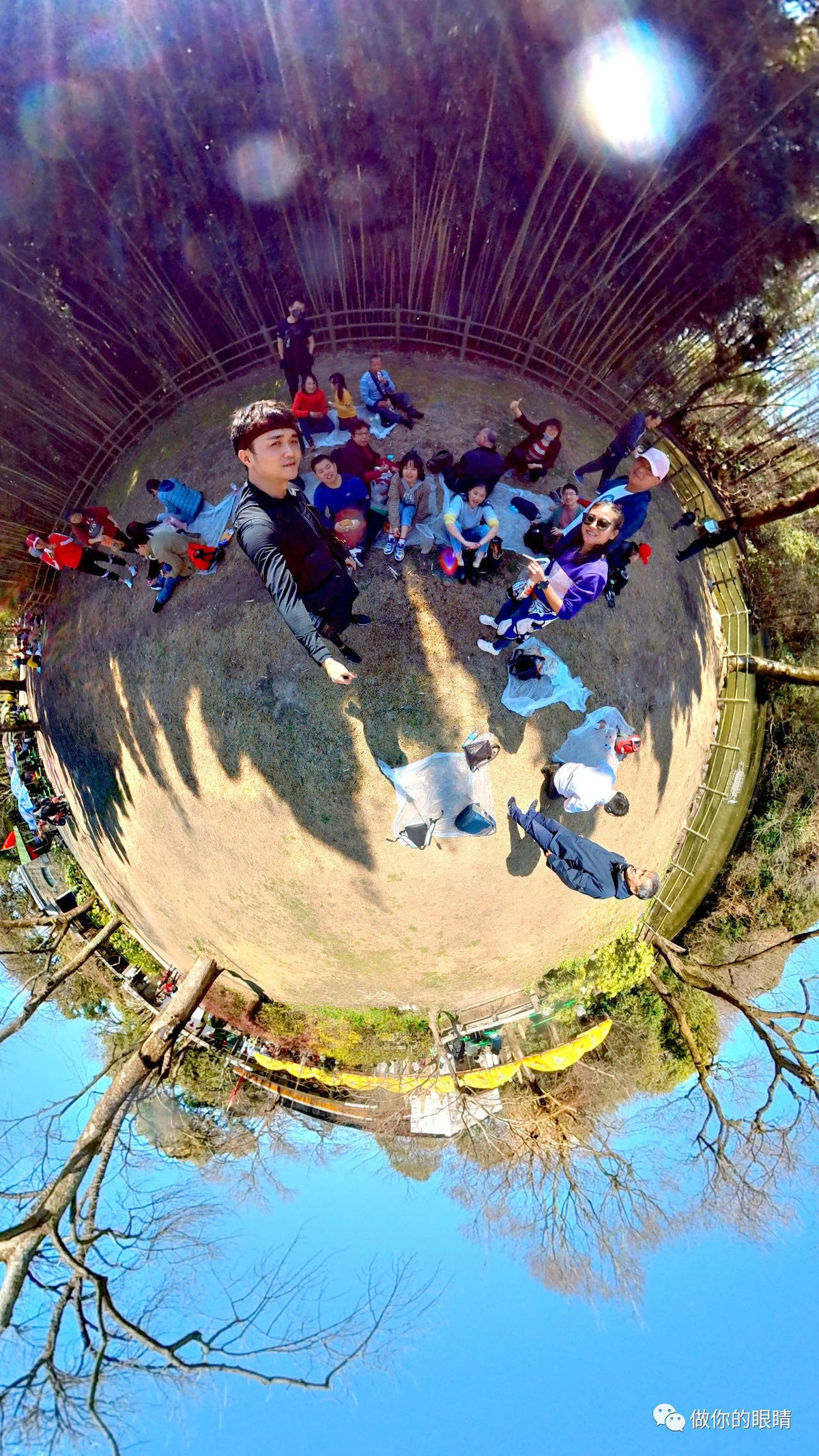 2月21日,由西区蓝睛灵发起了一场游览上海动物园的活动。
On February 21st, Lanjingling organized a fieldtrip to Shanghai Zoo.
在春风和阳光的陪伴下,20多位蓝睛灵游览上海动物园。
Bathing under the sun and the soft spring breezes, 20 Lanjingling visited the Shanghai Zoo.
视障伙伴和陪跑员们边说边聊,一路聆听和观赏各种动物。中午大家在大草坪上野餐,互相分享带来的美食。
Visually impaired members and their guide runners chatted away, watching and listening to the animals along the path. At noon they had a picnic, sharing the food each person has brought.
伙伴们就像春游一样,度过了开心的一天。
Friends were like the field, they all had a happy day.
关于做你的眼睛:
About beYoureyeS:
做你的眼睛是一个民间自发的公益活动,于2015年1月在上海发起,致力于推动运动无障碍,让视障者参与运动变得简单。
beYoureyeS is a charitable activity, launched in Shanghai in January 2015, is devoted to promoting the concept of sports accessibility, making it possible for persons with visually impairments.
在我们的活动中,无论视障者,还是健视者,都称呼彼此为蓝睛灵,我们的公益组织也叫这个名字。
Everyone attending our activities calls each other Lanijngling, no matter what kind of physical condition he or she is in, and that is where our NGO's name came from.
我们认为,任何人都可以自由又自然的投入运动,平等的享受运动带来的快乐。
We believe that everyone can participate in sports freely and naturally, can enjoy the happiness, freedom and well-being derived from sports.
我们组织多样性的活动,鼓励各行各业参与运动与跨界,从本质上认可人的尊严。
We organize diverse activities, encourage all walks of life to participate in sports and cross-border, and ultimately be aware of human dignity.
我们知道,所行之路要有一颗铁人之心,需要体力和耐力、智慧和勇气,需要耐心和时间。
We know that the road to follow requires a heart of the Ironman, needs physical strength and endurance, wisdom and courage, patience and time.
感谢这一路上,有你的支持和陪伴。
Thank you for your support and your company along the way.
beYoureyeS:
体验式公益活动、企业社会责任活动、校园融合活动、无障碍赛事活动
Experiential Philanthropy Activity, CSR Activity, School Inclusive Activity, Adaptive Sports Race
beYoureyeS+ 100:
看健100、绳上100、百日计划
Fitness 100、Rope 100、100Days Engagement
主页:www.beyoureyes.org.cn
邮箱:info@beyoureyes.org
微信:beyoureyes 或扫描二维码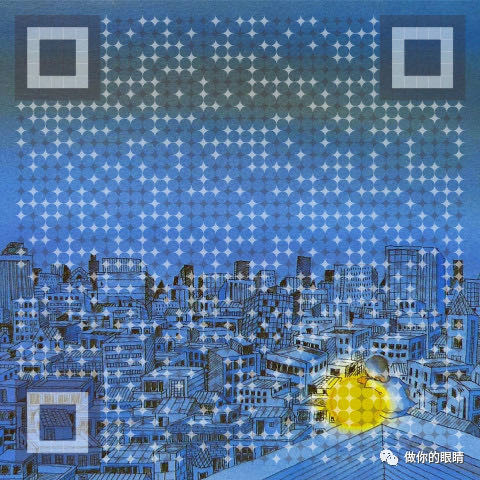 希望我们在比赛中汇集的能量,
可以流动到需要它们的人们那里,
希望我们在运动中得到的勇气,
让更多的人有力量面对困难。
We hope that whilst we're in the competition together,
we may all converge our energy as one to make each and all strong,
We hope that whilst doing sports together,
we are able to find the nerve to be strong enough to face challenges head on.