2021年3月,蓝睛灵共开展4期常规活动,参加1场赛事,开展1场企业社会责任(CSR)活动、4期"看健100"无障碍健身活动、3次"百日计划"相关活动。
In March 2021, Lanjingling carried out 4 regular weekend activities, 1 CSR activity, 4 'Fitness 100' virtual fitness activities, 3 '100 Day Engagement' activities, and participated in one race.
翻译 Translator:王弘毅 Yoyo WANG
蓝睛灵编辑部 Lanjingling Editorial Office
End of the First Season of 100 Day Engagement Program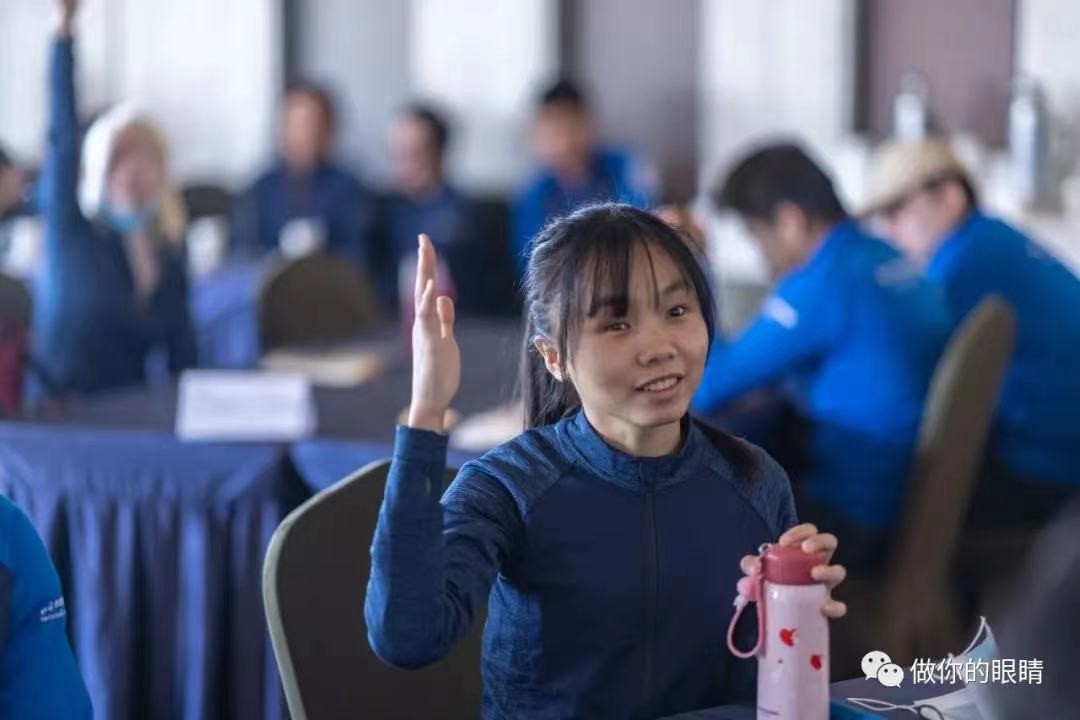 第1期做你的眼睛视障者职场赋能"百日计划"于3月14日圆满落下帷幕。
The 1st season of beYoureyeS 100 Day Engagement program officially ended on March 14th.
2020年12月1日,第1期"百日计划"第一阶段, 14位来自全国各地的视障学员奔赴上海,实地参与为期4日的线下培训,并在企业开放日走进Apple和迪士尼,感受企业职场氛围,与职场同事友好交流;在紧随其后的第二阶段,大家回到各自家乡,通过为期百日的线上课程和来自志愿者团队的一对一辅导,持续学习职场知识,理论与实践相结合,获得满满收获。
On December 1st 2020, the first phase of the first season of the 100 Day Engagement program initiated. 14 visually impaired participants arrived at Shanghai from nationwide to participate in the 4 day offline training, and to visit Apple and Disney on Open Days to experience workplace environment and chat with their employees. In the following 2nd phase, participants returned to their homeplaces to engage in the 100-day-long online counseling in one-to-one volunteer counseling sessions, learning knowledge of the workplace and engaging theories into practices.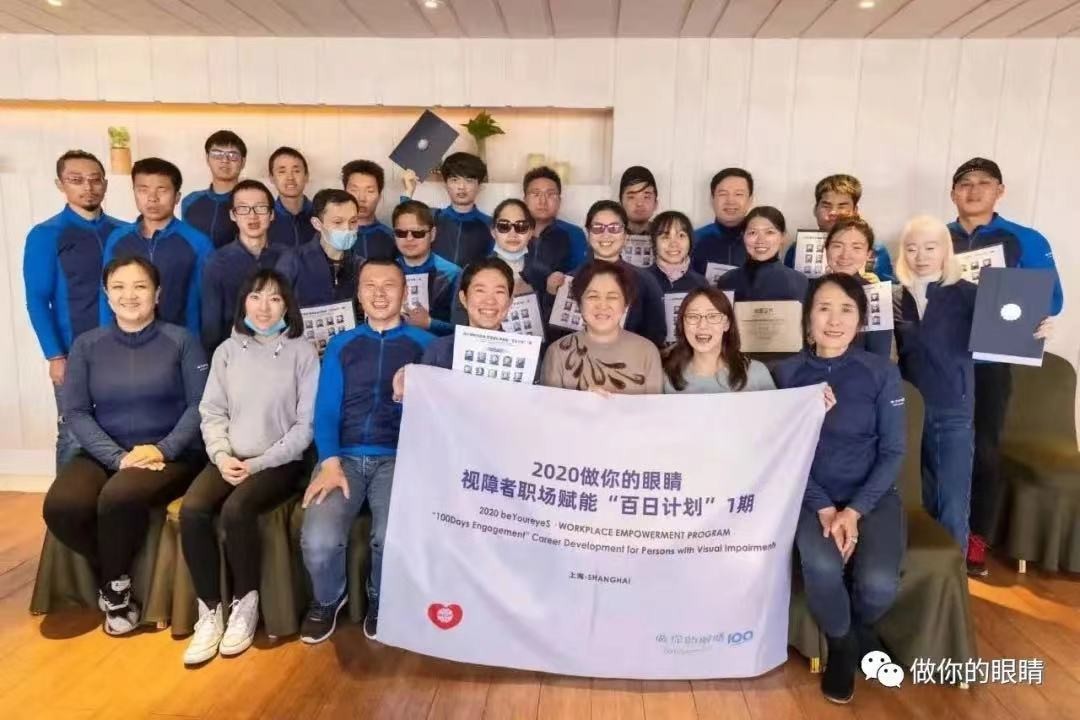 学员们将继续前进,实现更多百日计划,鼓舞更多的视障者走上探索融合就业的勇者之路!
Participants will move on to achieve more in the 100 Day Engagement Program. We encourage more people to explore fusion and accessibility in their career choices.
REGULAR WEEKEND ACTIVITIES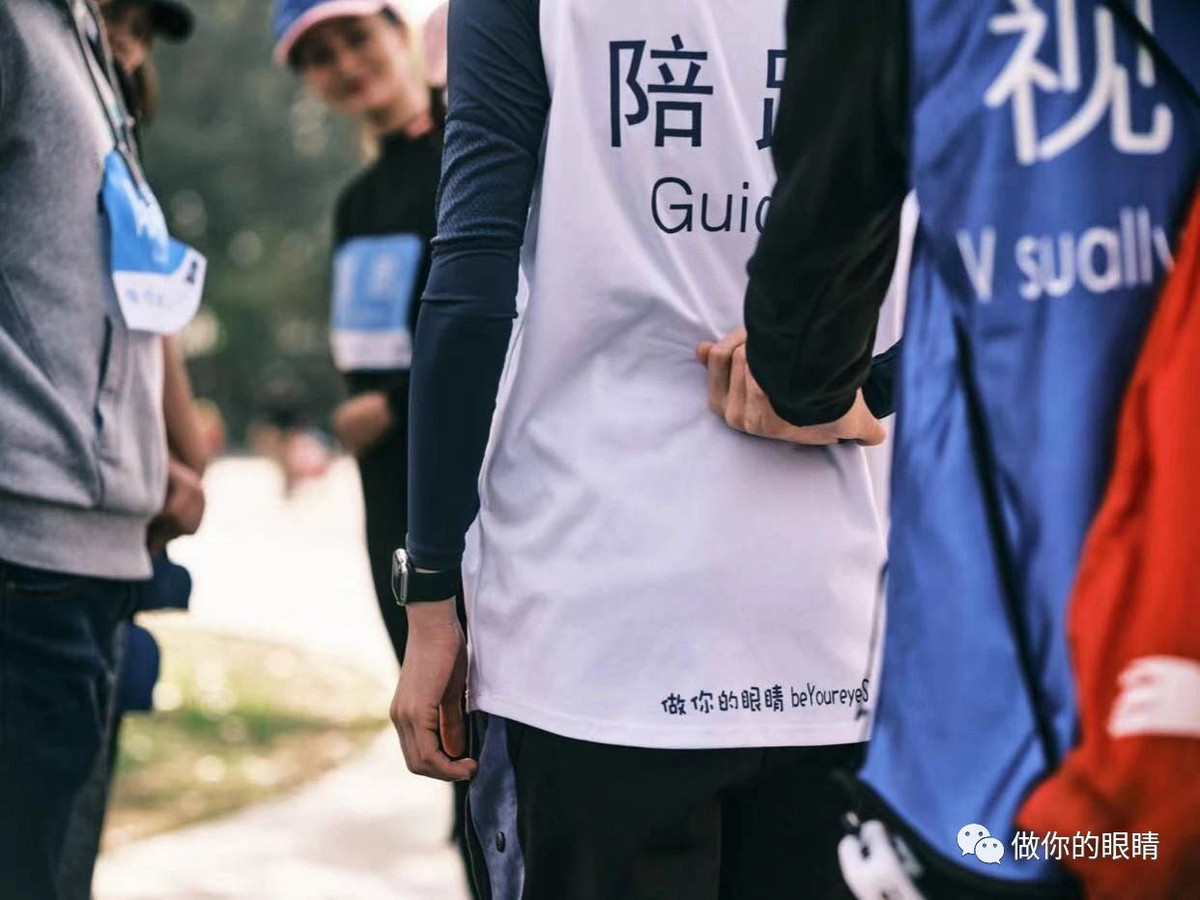 做你的眼睛第234期至237期的常规陪跑活动于3月7日、14日、21日和28日在世纪公园、闵行文化公园开展。
BeYoureyeS 234th to 237th regular weekend activities were carried out on March 7th, 14th, 21st, and 28th in Century Park and Minhang Cultural Park.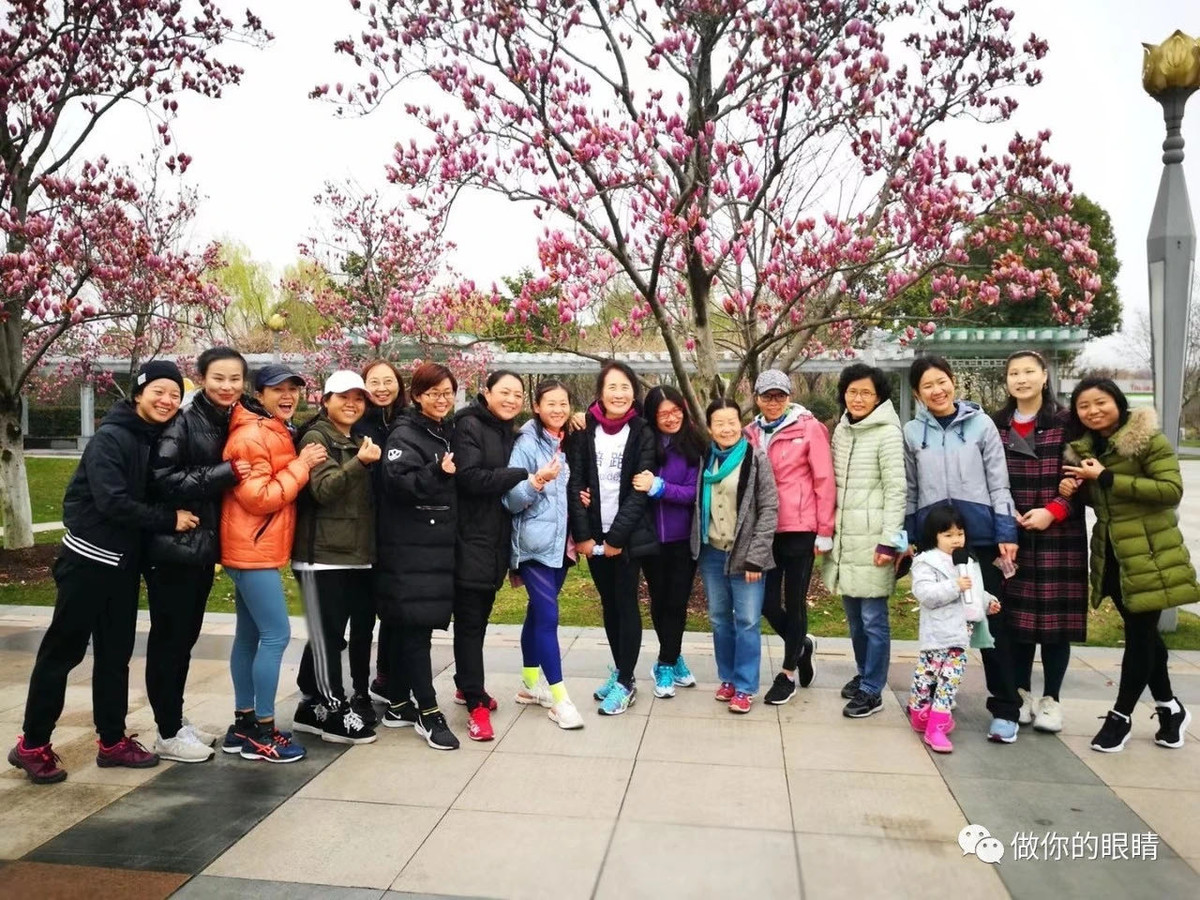 其中,3月7日的第234期常规活动在世纪公园一地举行,其他3期常规活动都在浦东和浦西同时开展。
Specifically, the 234th activity on March 7th was carried out in Century Park only, whilst the other three were carried out in Puxi and Pudong simultaneously.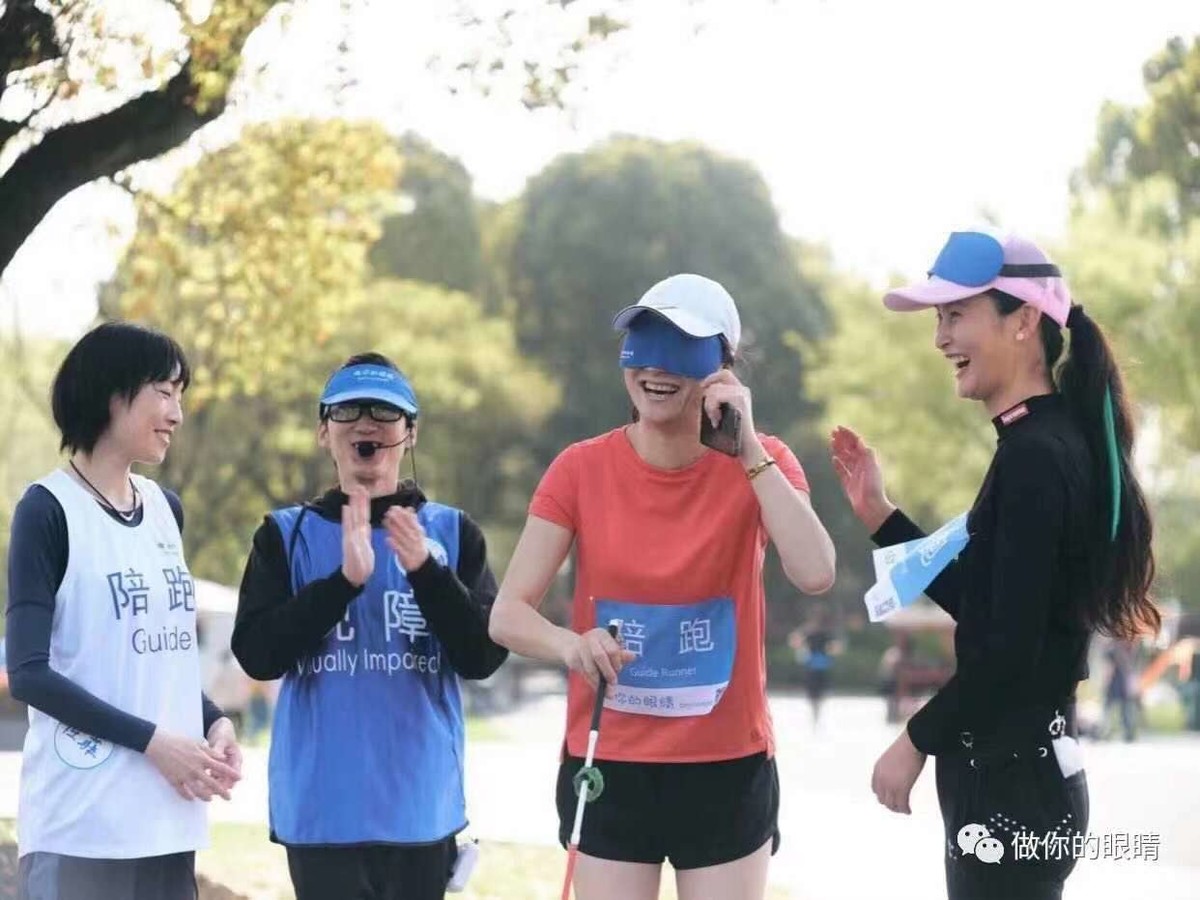 3月7日春节后的第一次常规活动,视障伙伴张伟和他的太太随桂琴一起加入了蓝睛灵,张伟喜爱运动爱吹小号,他的太太是才女,给很多蓝睛灵伙伴写了古韵深厚、寓意高雅的藏头诗。他们是一对乐观积极、相依相随的神仙眷侣。
In the first regular weekend activity after spring festival, visually impaired Wei Zhang and his partner Guiqin Sui joined Lanjingling. Wei Zhang is a sports activist, and a self-taught trumpetist as well. His partner is very talented, having brought Lanjingling words of excellence with her original crafts on acrostic poetry.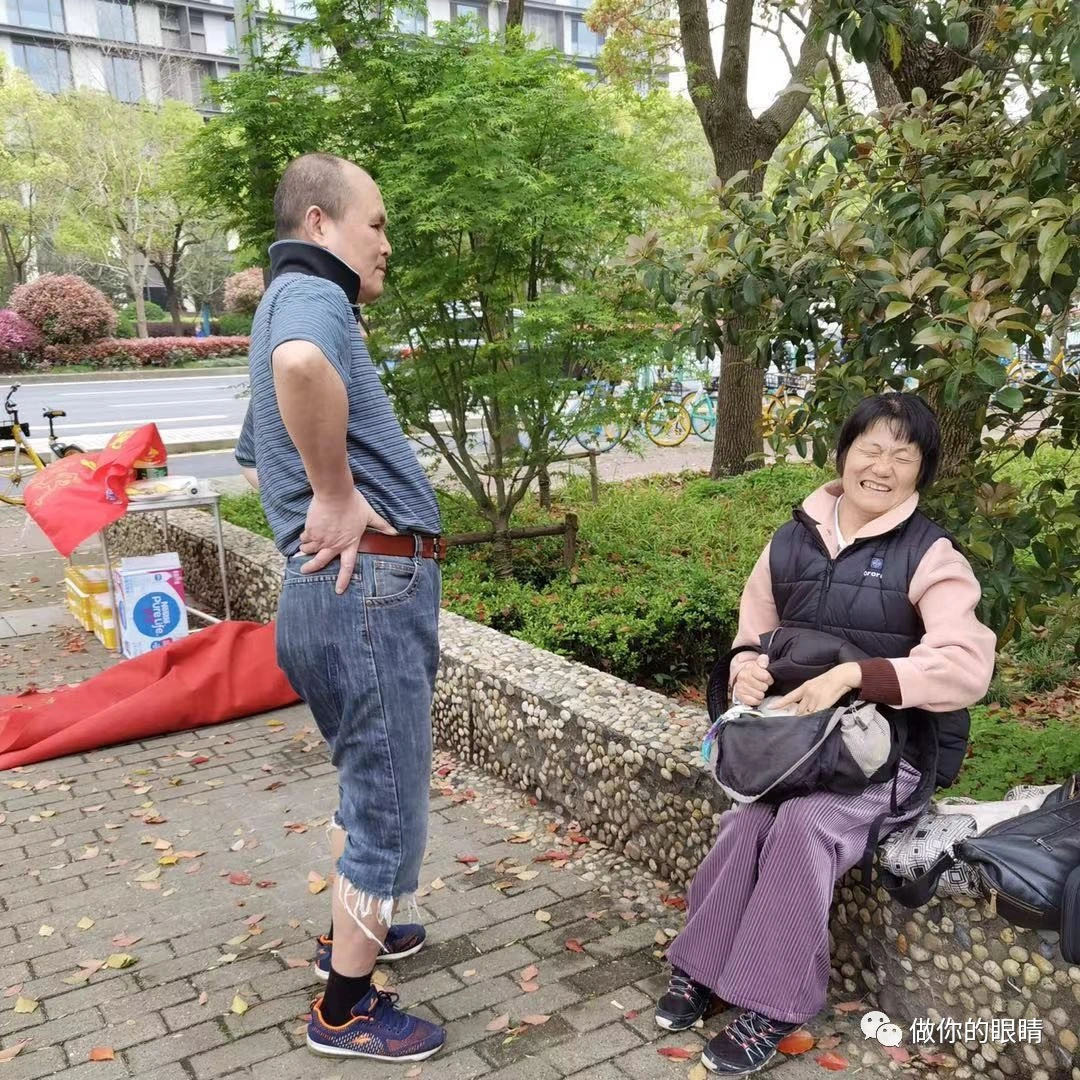 Lanjingling 'Find Hope With Love' Gucun Park Charity Run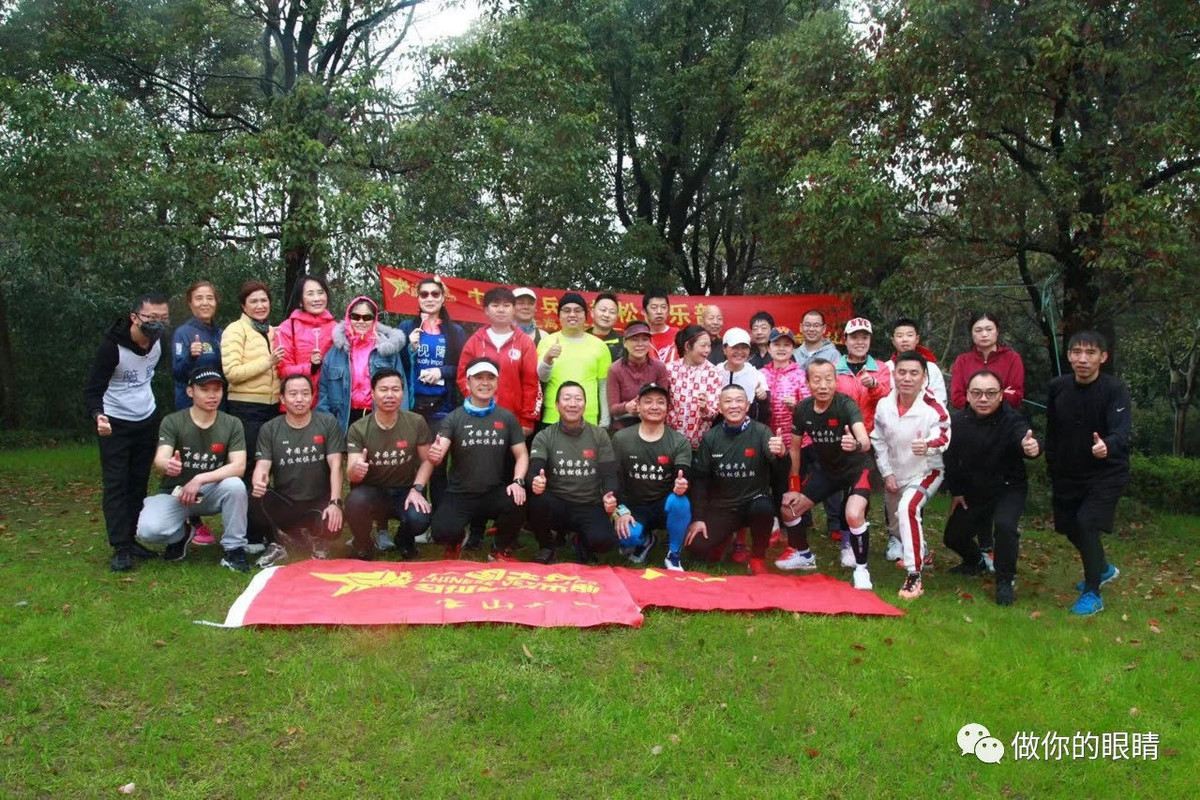 3月20日周六,蓝睛灵红姐、张洁冰、吴哲宏、陆坚、乙儿、李皓、俞天立和卞怡婷总共8位蓝睛灵小伙伴在红姐的牵线与带领下,一同参加由老兵马拉松俱乐部宝山分部组织的"用爱寻找光明"顾村公园10公里樱花公益跑。
On Saturday March 20th, Hong, Jiebing Hong, Zhehong Wu, Jian Lu, Yi, Hao Li, Tianli Yu, and Yiting Bian, a total of 8 Lanjingling members, participated in the 'Find Hope With Love' Gucun Park 10km Spring Charity Run organized by the Veteran Marathon Club.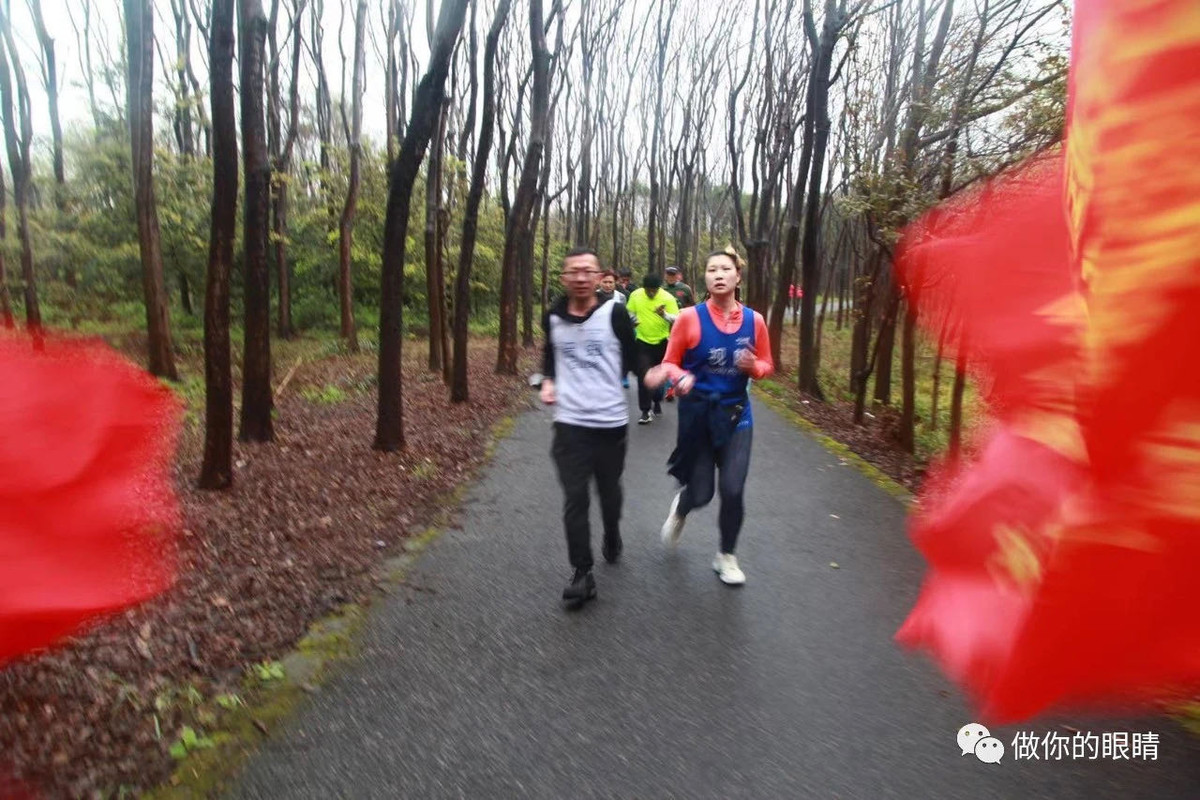 在风雨中,感受着阴雨带来的寒冷,听着老兵铿锵有力的加油鼓励声,想象着他们勇敢坚毅的眼神,不禁感觉全身热血沸腾。看着鲜艳的红色军旗迎风飘扬,蓝睛灵运动无障碍的旗帜也在我们心中激荡。
Feeling the cold raindrops sweeping by, hearing the tides of cheers from the veterans, envisioning their brave and determined eyes, the adrenaline-filled blood rushes through arteries and veins. As the red flag waves around, the Lanjingling flag flies high in our hearts.
Corporate Social Responsibility Activities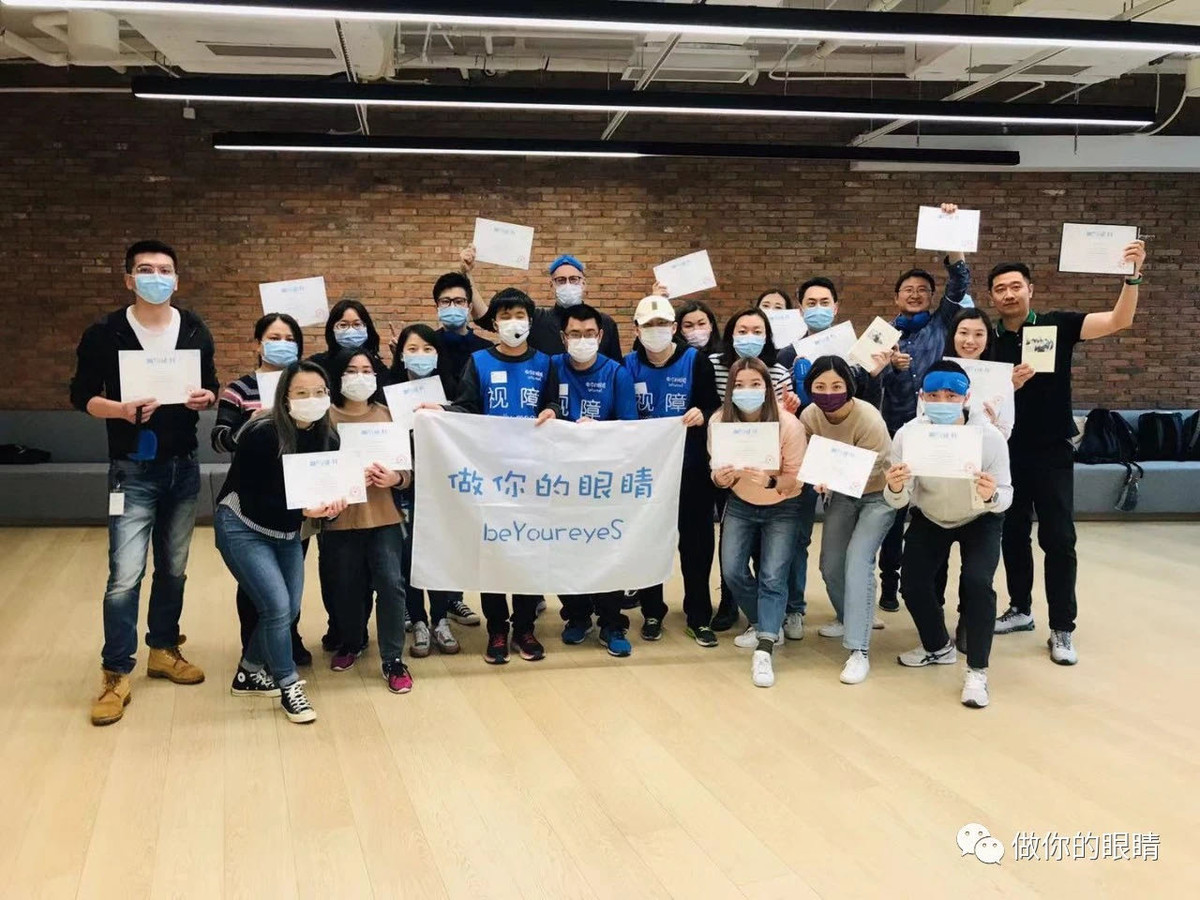 3月31日上午,在世纪大道的苹果办公大楼,4位蓝睛灵为苹果员工们带来了一场体验式的无障碍培训。
In the forenoon of March 31st, in the Apple office block at Century Avenue, 4 Lanjingling members brought an experiential accessibility training session for employees at Apple.
'100 Day Engagement' 13th Professional Counseling Session
3月7日晚8点,来自苹果的Sophia 老师为"百日计划"的学员们分享了"为健康腾点时间-健康生活方式"主题课程,为学员打开瑜伽和冥想的大门,学员们尝试用心的耳朵来感受自己的身体,用身体的感受来反观自己的内心。
At 8pm on March 7th, Sophia from Apple Incorporated gave a talk on 'Give your body a break – healthy lifestyle', introducing the practice of Yoga and meditation to the audience. Lanjingling members learned to feel their bodies with their hearts, and feel their heats with the bodies.
End of Season 1, 100 Day Engagement Program
3月14日,百日的计划,百日的努力,第1期做你的眼睛视障者职场赋能"百日计划"圆满落下帷幕。
March 14th, 100 day schedule, 100 day work, the first season of the beYoureyeS 100 Day Engagement Program officially came to a pause.
上午10点,"百日计划"结营仪式在腾讯会议APP上开始,在妮子老师的带领下,学员们回顾了各自的进步与收获。
At 10 o'clock in the morning, the closing ceremony of the 100 Day Engagement Program began on the Tencent Meeting Platform. Following the footsteps of Ms. Ni, participants looked at their harvests and gains in retrospection.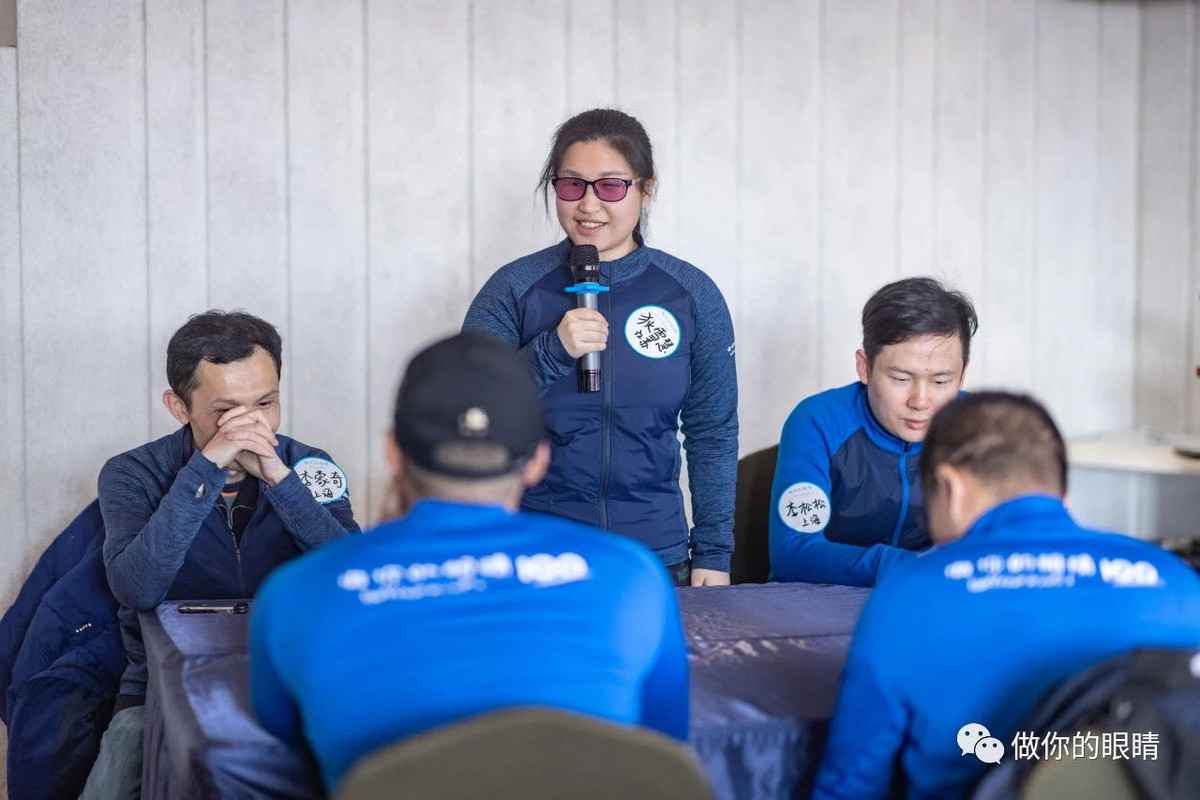 通过13期导师专业辅导课和超过34小时的一对一辅导,学员们学习面试技巧、人际沟通等职场相关能力,并学以致用到面试、学习、工作和生活中。
Through 13 episodes of professional counseling and over 34 hours of 1-1 counseling, participants learned the essential workplace skills for interviews and workplace communication, and applied them to actual interviews, studies, work, and leisure.
Participants will carry these harvests on their roads of new career pursuits.
'100 Day Engagement' After Conference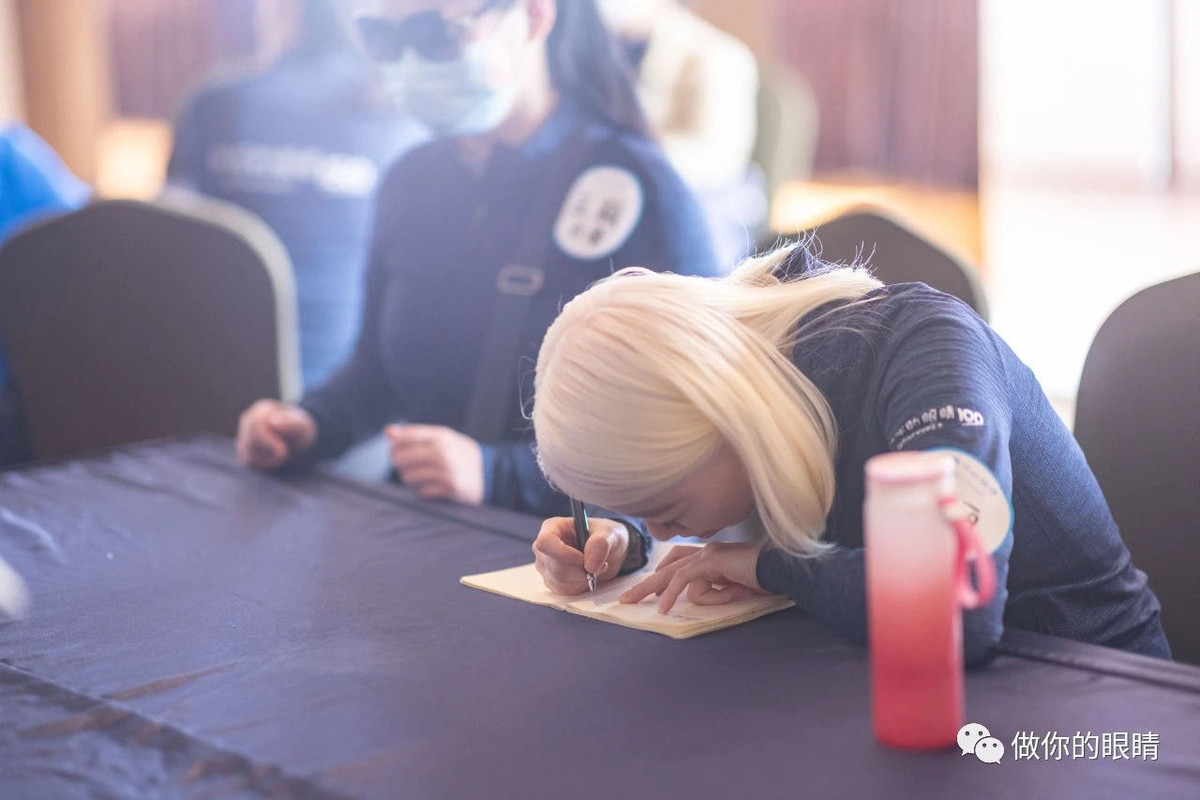 3月26日,蓝睛灵与苹果工作人员在线上总结第1期"百日计划"经验,为2期做充分准备。
On March 26th, members of Lanjingling and employees at Apple organized an online conference in retrospect of the 1st season of 100 Day Engagement, getting ready for the preparation of the 2nd season.
Fitness 100 Accessible Fitness Activity Continued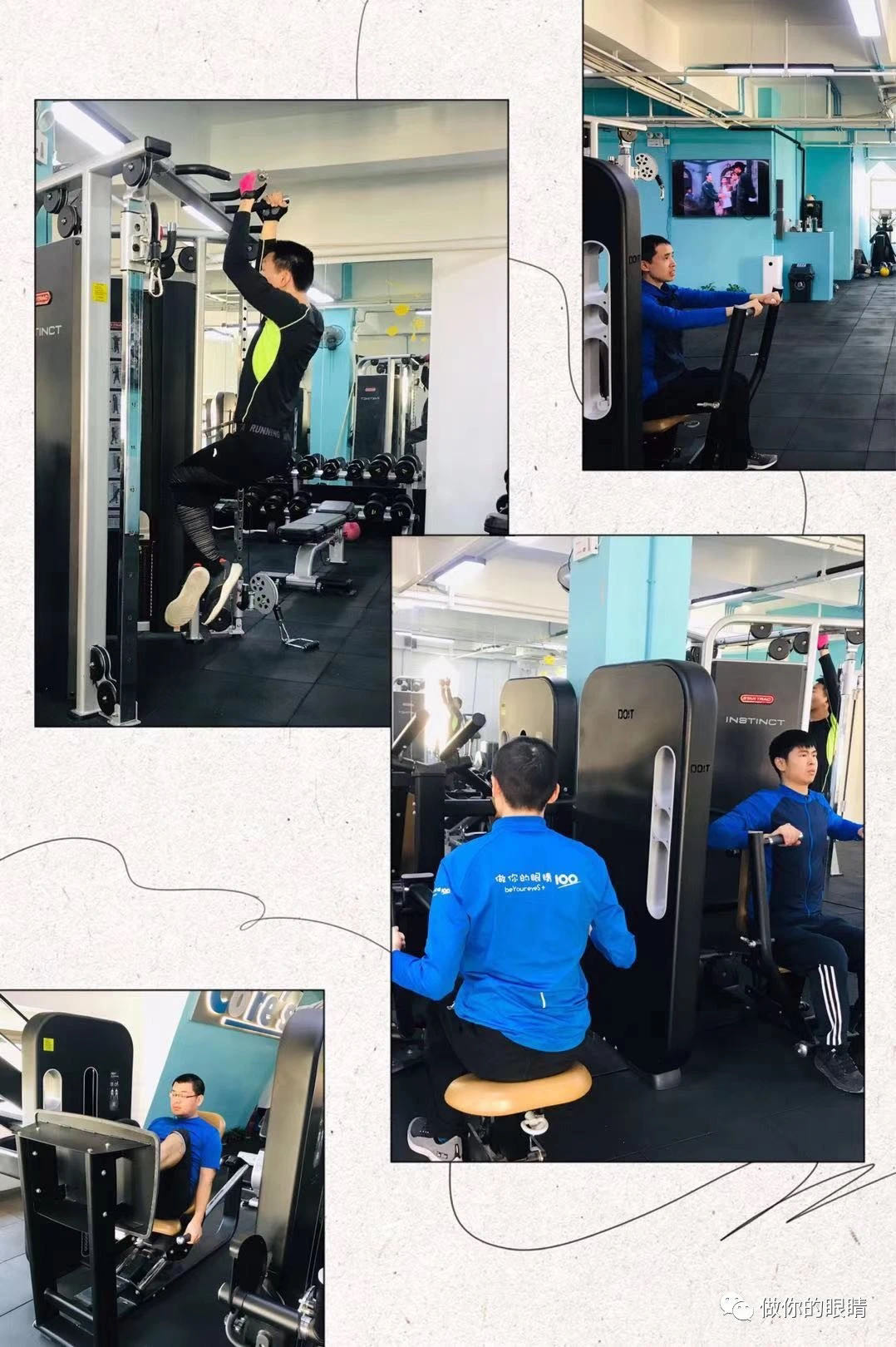 第18期至第21期看健100无障碍健身活动在3月8日至29日的每周一开展。
The 18th through 21st 'Fitness 100' virtual fitness activities were carried out from Mach 8th through to March 29th on every Monday.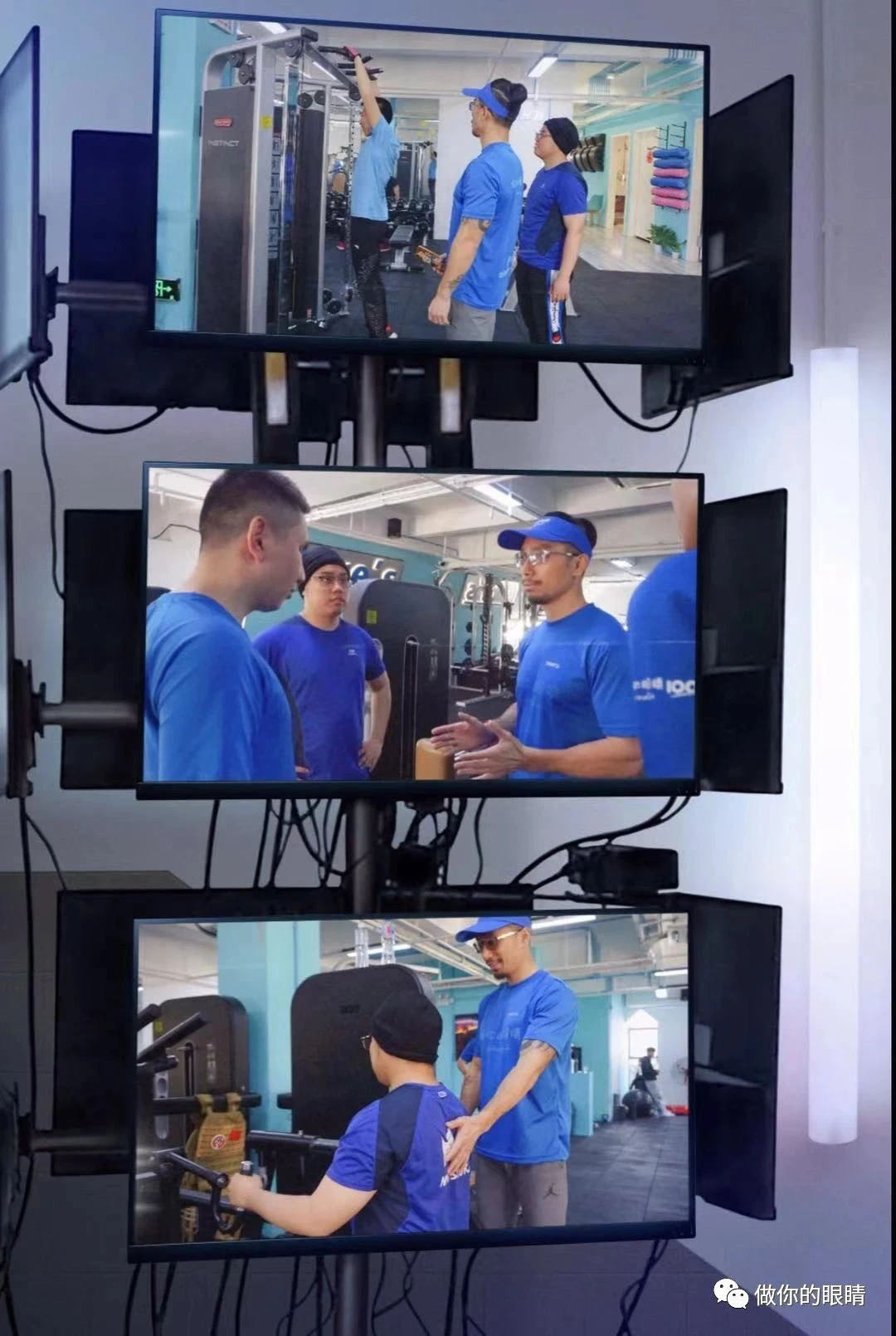 随着经常参与活动的视障伙伴对器械的熟悉,大家都能自我定位,寻找器械训练、自行调节训练体位和训练的配重。第19期的活动中,Aidon教练和几位健身视障伙伴接受上海残联记者采访。
As frequent participants become familiarized with their gym equipment, they gradually become independent in locating themselves, finding specified gym equipment for use, and adjusting weights and equipment configurations. During the 19th regular activity, Coach Aidon and some visually impaired participants were invited to interviews with Shanghai Disabled Person's Federation.
Lanjingling's Colorful Lives
Lanjingling Invited to the 3rd Tactile Photographic Exhibition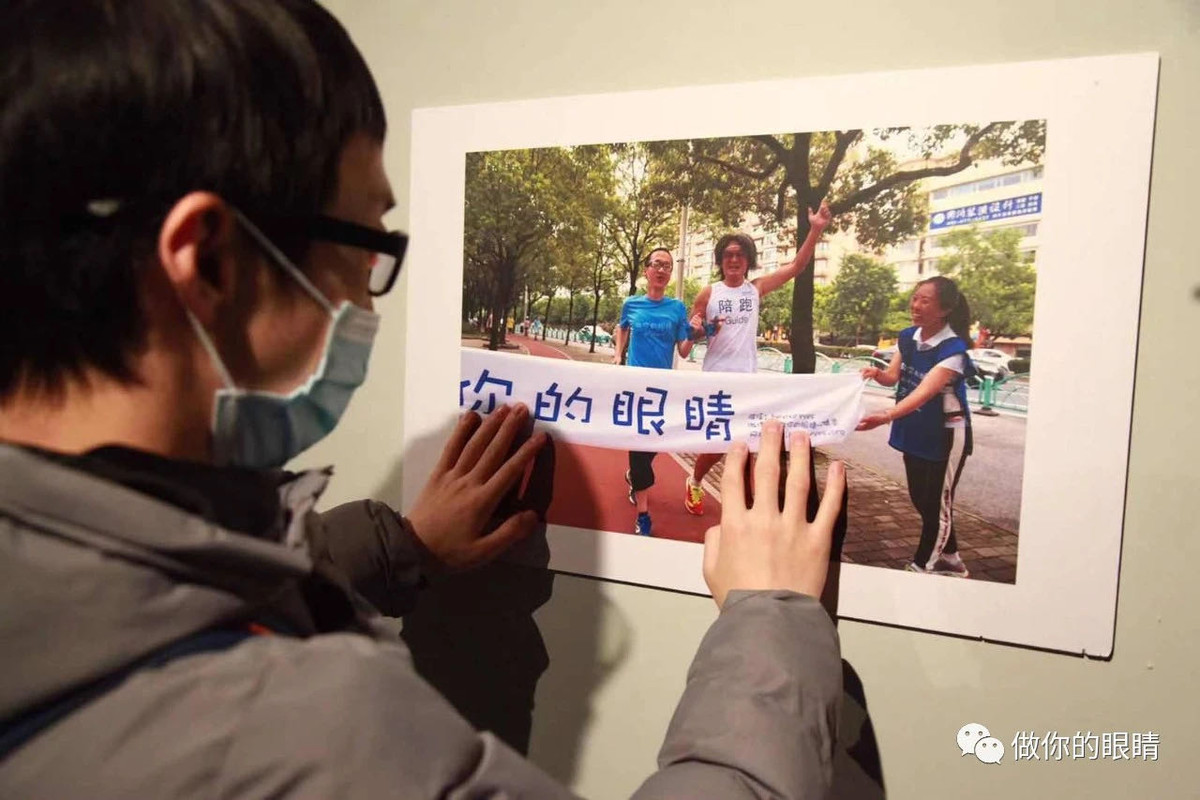 3月12日下午,第3届触摸光影非视觉摄影展在上海虹桥当代艺术馆开幕。展览组织者、非视觉摄影创始人胡进为做你的眼睛陪跑活动特别安排了一个展区,并邀请蓝睛灵参加了开幕仪式。
In the afternoon of March 12th, the 3rd Tactile Photography Exhibition was carried out in Shanghai Hongqiao Contemporary Art Museum. Organizer and pioneer in non-visionary photography Jin Hu arranged a special display area for Lanjingling, and invited Lanjingling to attend the opening ceremony.
For Love Cinema won the Tide Product Award
浪潮产品奖 2019 年设立于北京,志在推进中国设计和中国制造的崛起浪潮。
The Tide Product Award was elected in 2019 in Beijing, dedicated towards pushing Chinese design and Chinese manufacturing to the rising tide of the global market.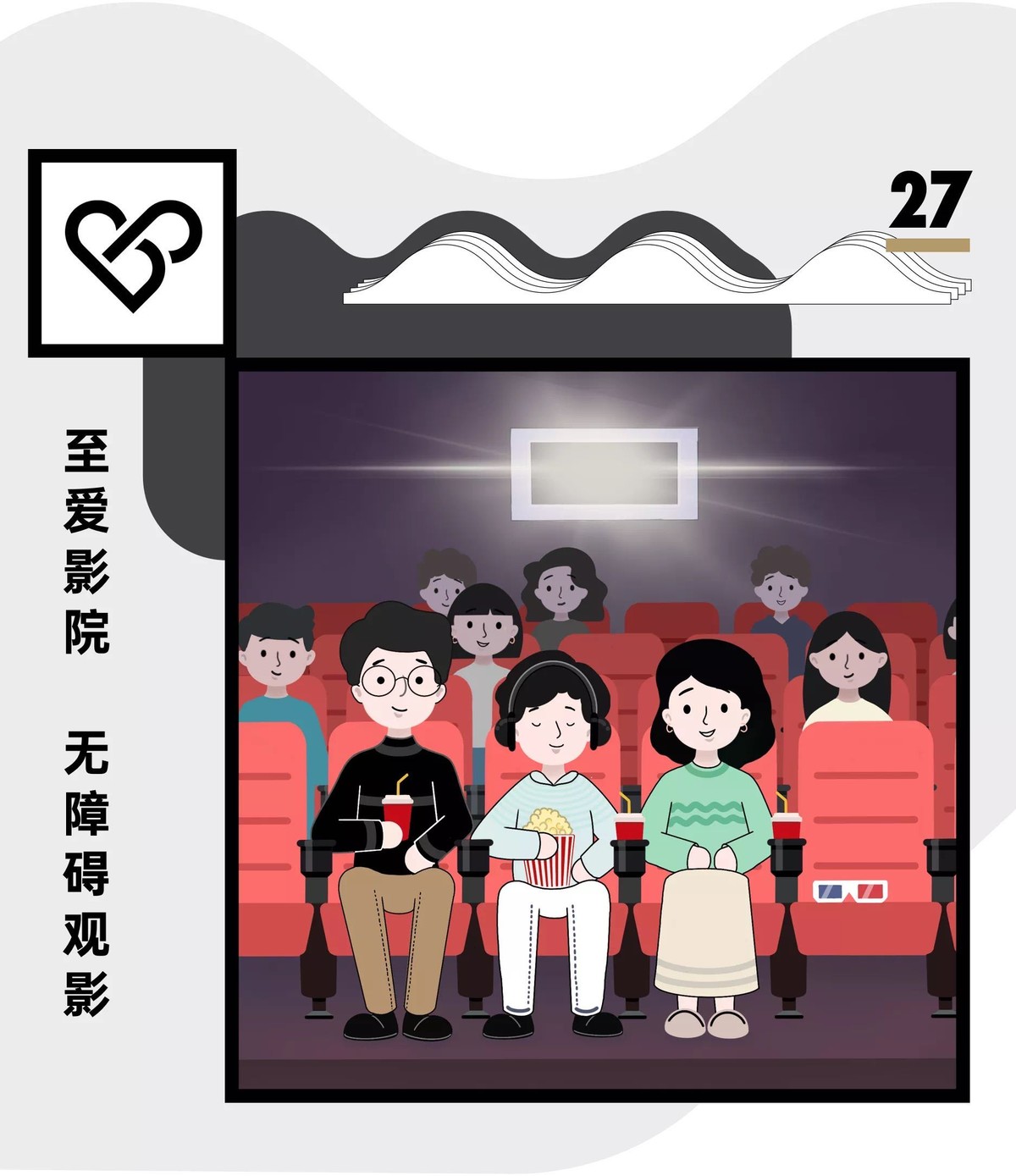 蓝睛灵公益组织承办的「至爱影院 — 无障碍观影*」项目是「浪潮产品奖」第 27 件获奖产品。
The 'For Love Cinema – Accessible Movie Entertainment' project undertook by Lanjingling is the 27th awarded product in 「the Tide Project Award」 Lanjingling Charity Organization.
至爱影院无障碍观影项目通过增加一条解说音轨,和一组信号接收装置,就能让视障者和健视者一起坐在影院中,一同享受最新的院线影片。
The 'For Love Cinema' project is one that allows the visually impaired to enjoy movies, by integrating cinema visuals with an explanatory soundtrack and a signal reception device.
Thank you for reading, this marks the end of this monthly newsletter, see you next month.
做你的眼睛是一个民间自发的公益活动,于2015年1月在上海发起,致力于推动运动无障碍,让视障者参与运动变得简单。
beYoureyeS is a charitable activity, launched in Shanghai in January 2015, is devoted to promoting the concept of sports accessibility, making it possible for persons with visually impairments.
在我们的活动中,无论视障者,还是健视者,都称呼彼此为蓝睛灵,我们的公益组织也叫这个名字。
Everyone attending our activities calls each other Lanijngling, no matter what kind of physical condition he or she is in, and that is where our NGO's name came from.
我们认为,任何人都可以自由又自然的投入运动,平等的享受运动带来的快乐。
We believe that everyone can participate in sports freely and naturally, can enjoy the happiness, freedom and well-being derived from sports.
我们组织多样性的活动,鼓励各行各业参与运动与跨界,从本质上认可人的尊严。
We organize diverse activities, encourage all walks of life to participate in sports and cross-border, and ultimately be aware of human dignity.
我们知道,所行之路要有一颗铁人之心,需要体力和耐力、智慧和勇气,需要耐心和时间。
We know that the road to follow requires a heart of the Ironman, needs physical strength and endurance, wisdom and courage, patience and time.
Thank you for your support and your company along the way. 
体验式公益活动、企业社会责任活动、校园融合活动、无障碍赛事活动
Experiential Philanthropy Activity, CSR Activity, School Inclusive Activity, Adaptive Sports Race
Fitness 100、Rope 100、100Days Engagement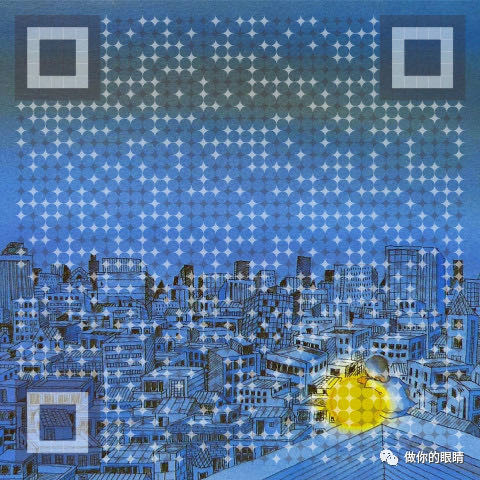 We hope that whilst we're in the competition together,
we may all converge our energy as one to make each and all strong,
We hope that whilst doing sports together,
we are able to find the nerve to be strong enough to face challenges head on.