2022年10月,蓝睛灵开展绳上100赛事,4期常规活动,1场企业社会责任(CSR)活动、3期看健100无障碍健身活动和1次看健100开放日,开展或参与4场特别活动。
In October 2022, beYoureyeS carried out one"Rope 100" activity, four regular weekend activities, one CSR activity, three "Fitness 100" accessible fitness activities, an Fitness 100 open day event, and four special events.
翻译 Translator:童雨萱Barbie Tong 王弘毅 Yoyo WANG
编辑 Editor:张睿莹 RainZHANG 李纪元 Annie LI
蓝睛灵编辑部 Lanjingling Editorial Office
Release date:Dec 9st, 2022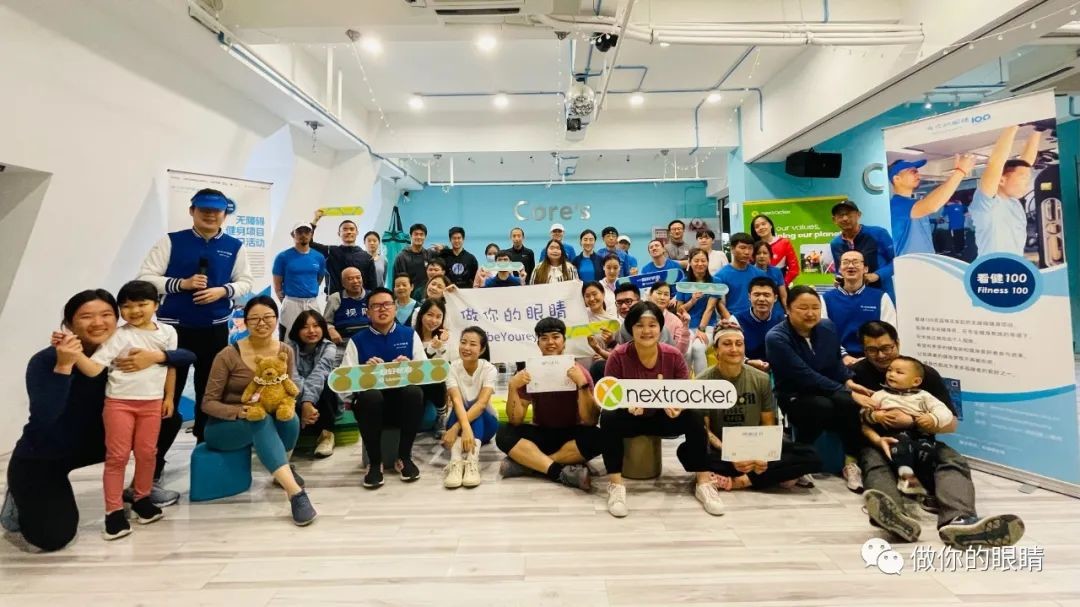 Photo: Group photo at "Fitness100" Open Day, 308th weekend activity
看健100开放日,体验无障碍运动+美食烧烤,快乐无限
Fitness 100's Open Day: Accessible Sportsand Barbecue
10月30日,10月最后一个周日,蓝睛灵们相聚在Core's美生活健身俱乐部开展做你的眼睛第308期周末活动特别场暨看健100开放日。
2点到4点,大家进行本月挑战100的终级挑战,接着来到健身区,在几位常来参加看健100活动的视障伙伴的引导与亲身的体验中,了解关于无障碍健身的更多内容。
On October 30th, the last Sunday ofOctober, Lanjingling members gathered at Core's Fitness Club for the 308th Weekend Special: Fitness 100's Open Day.
From 2pm to 4pm, the final challenge ofthis month's "Challenge 100" was organized. Some visually impaired old members gathered at the fitness section to learn and try out some accessible fitness.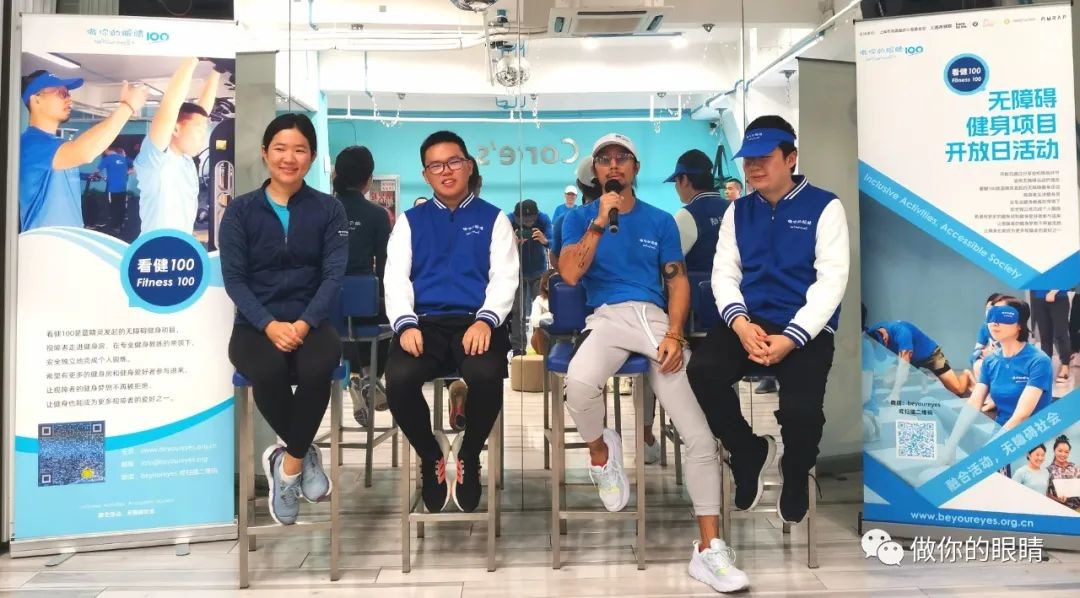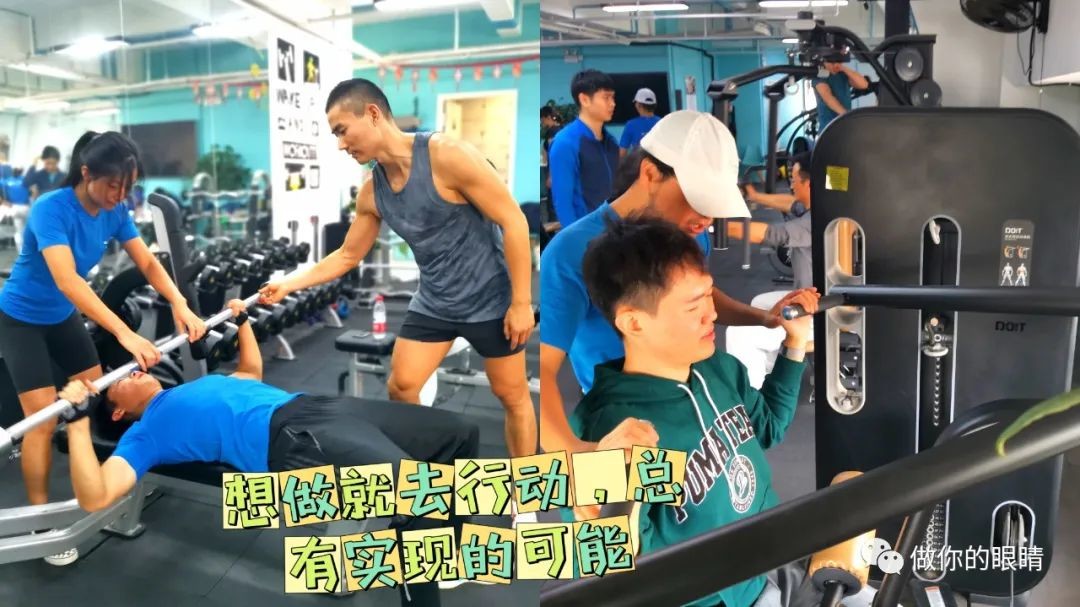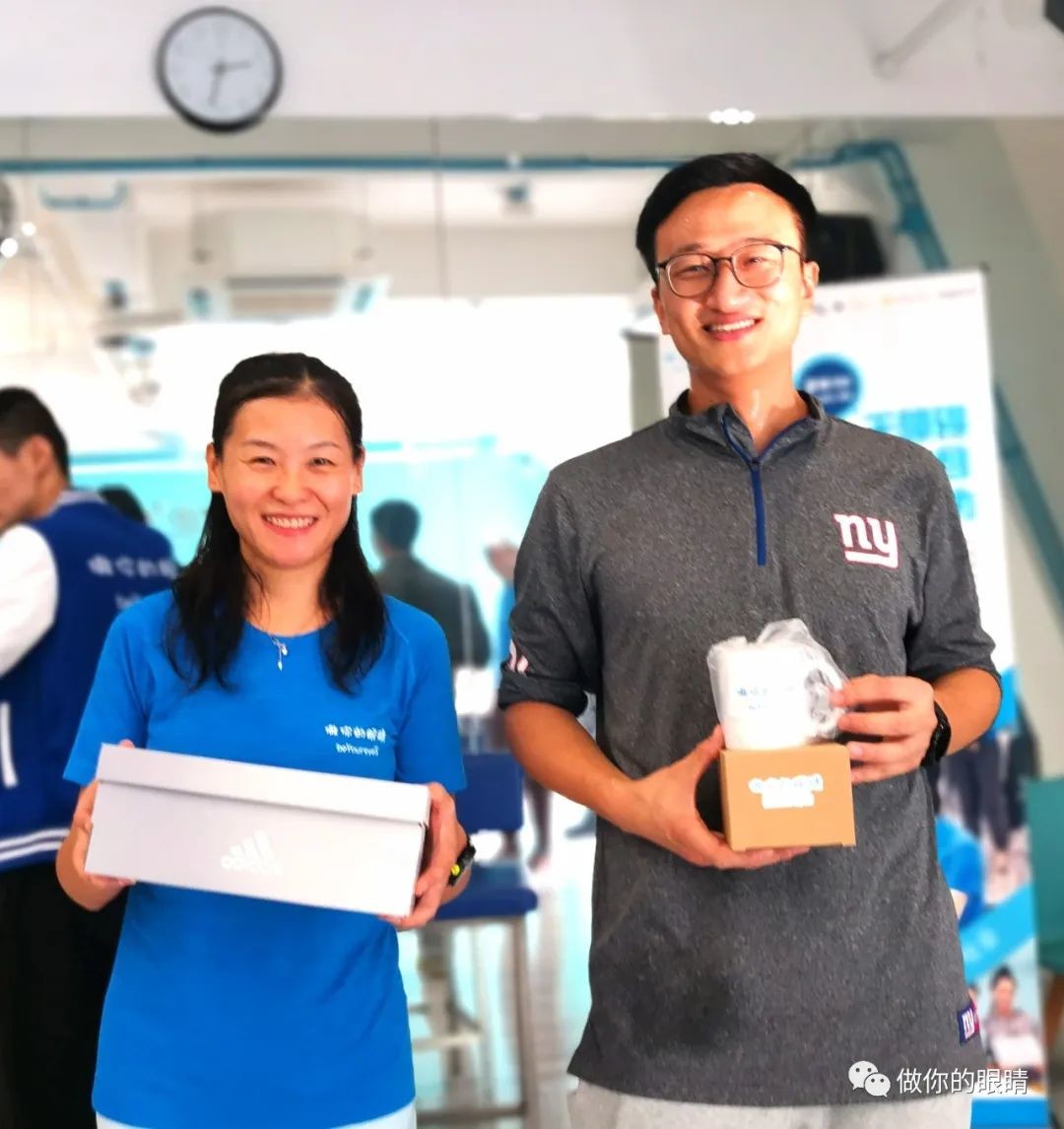 图:介绍开展看健100分享活动等意义、体验健身、颁奖
Photo: Sharing on the significance of"Fitness 100", doing fitness, delivering awards
4点,开放日正式开始,三位蓝睛灵的代表从不同角度分别向大家分享了开展看健100活动的意义所在。在感谢和颁奖之后,来自AMRAP的Jeff教练带领大家进行了Crossfit的理解和练习,lululemon的瑜伽大使榕杉带领大家进行了瑜伽体验。
瑜伽练习中,健视者们也戴上眼罩,和视障伙伴一起体验了关闭视觉后身体的各种活动感受。一动一静,现场的体验者都受益良多。大家跟着两位专业教练分别体验了Crossfit和瑜伽练习。
At 4pm, the open day officially began.Representative speakers from beYoureyeS shared the reasons behind organizing our Fitness 100 activities. After awards giving, coach Jeff from AMRAP led a short practice of CrossFit. Then, Yoga teacher Rongshan from lululemon led a
yoga session.
During the yoga practice, sighted membersput on blindfolds to mimic the experiences of the visually impaired. They all learned a lot. Two professional coaches led the sessions on CrossFit and Yoga.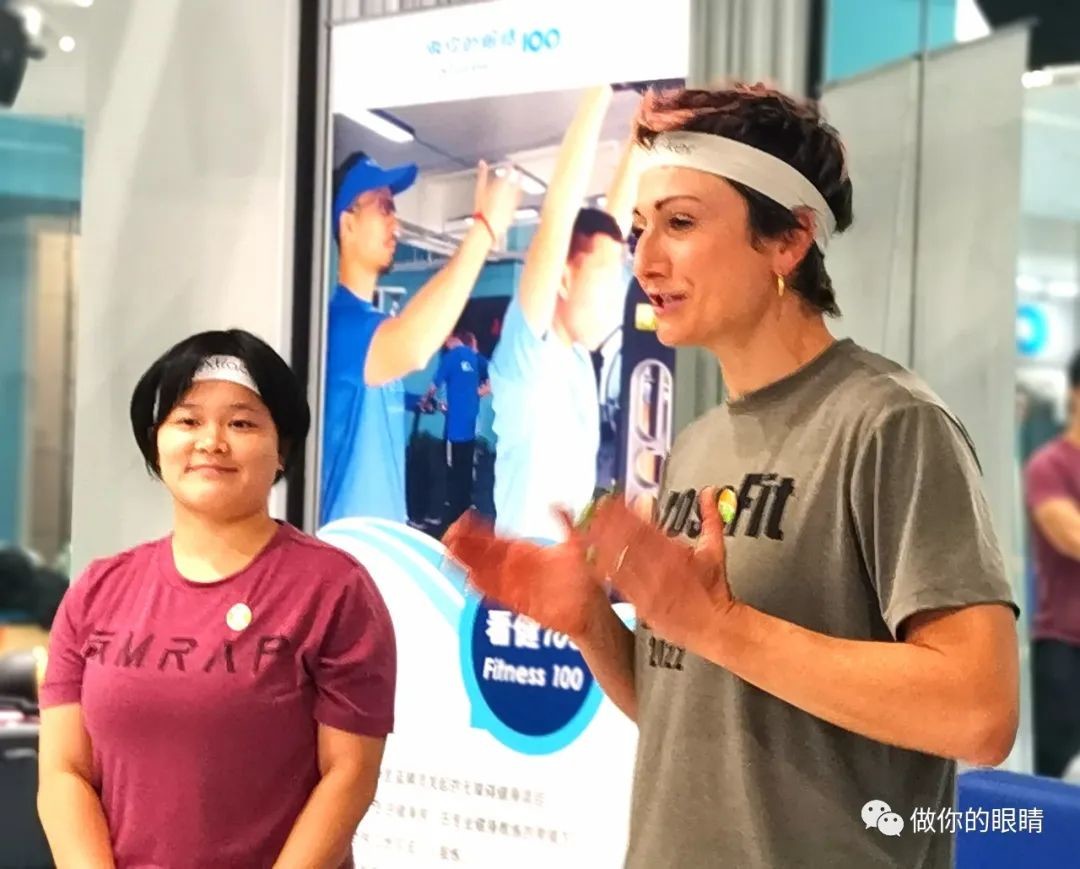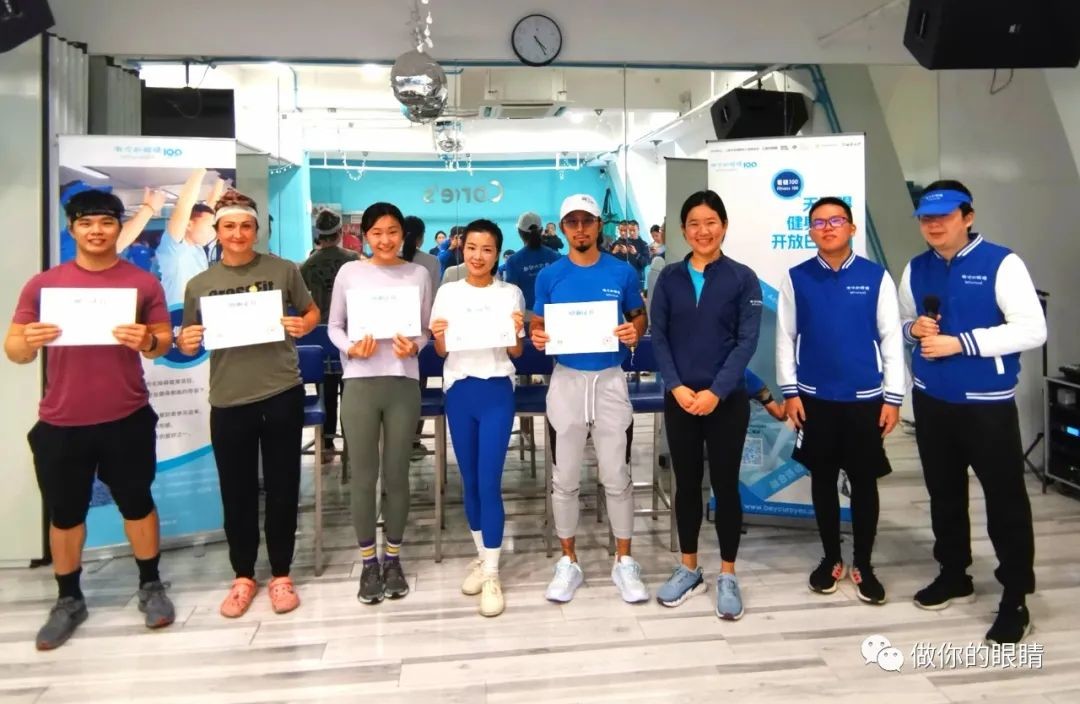 图:导师Jeff和榕杉分别带领大家Crossfit了解和瑜伽体验
Photo: CrossFit, led by coach Jeff andcoach Rongbin
运动过后,是欢乐且美味的露台烧烤,大家边吃边喝边聊天,美食的香味和欢笑声随风传到了远方……
After the sessions, participants enjoyed adelicious barbecue meal.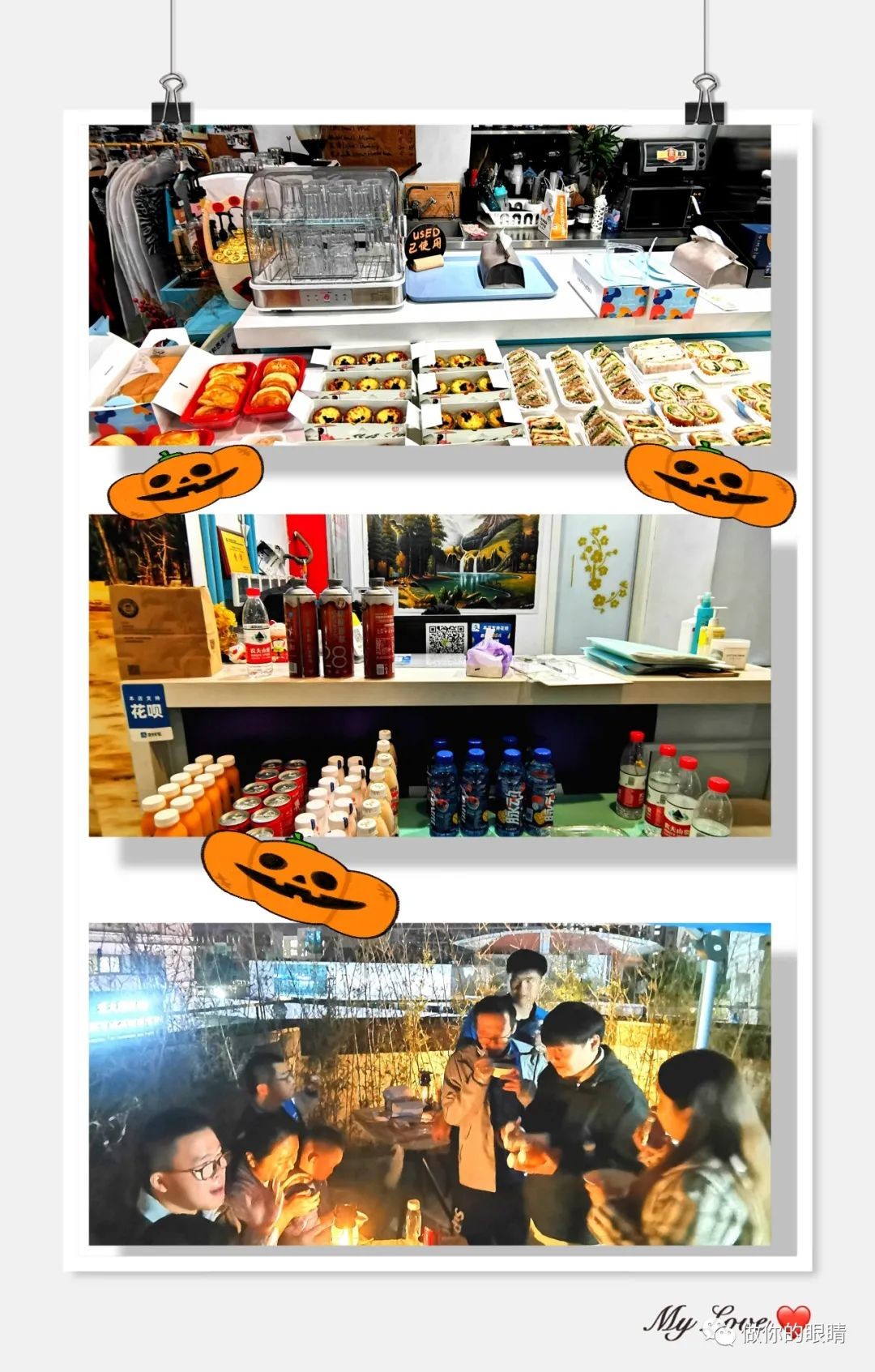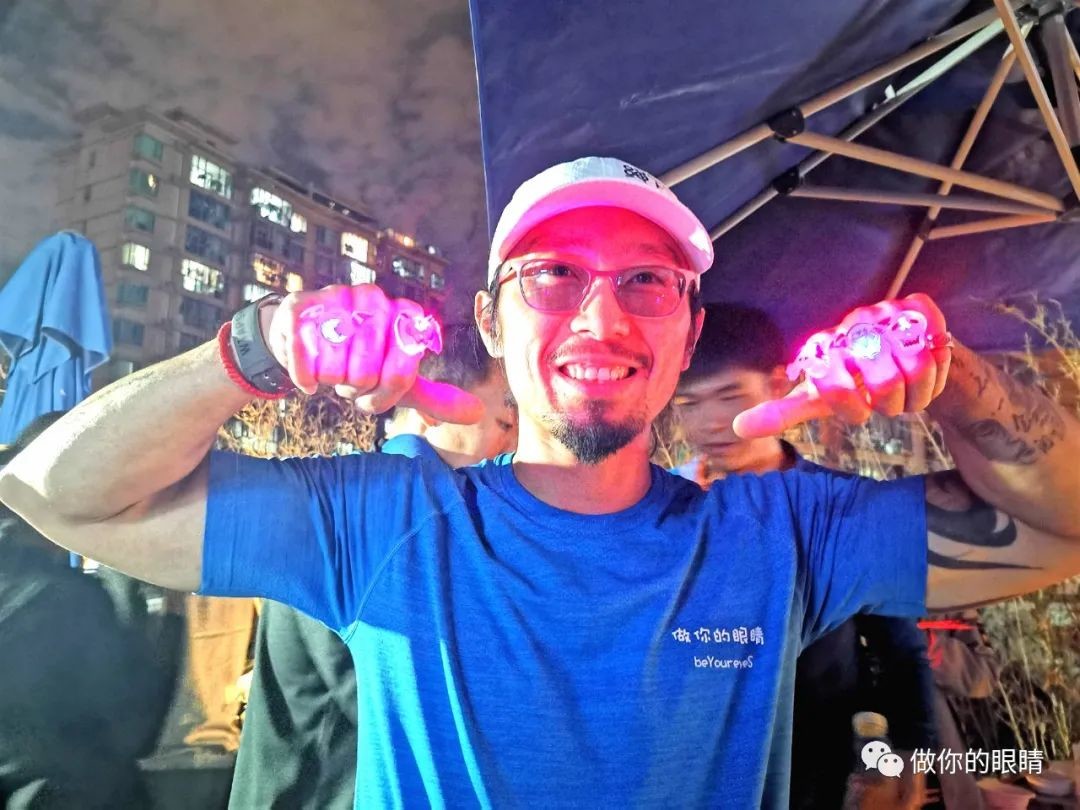 Photo: Food and Smiles at the Open Day
REGULAR WEEKEND ACTIVITIES
Photo: beYoureyeS 305th Weekend Activities National DayCelebration Video
做你的眼睛第304期至第308期的常规陪跑活动于10月2日、16日、23日和30日在世纪公园、闵行文化公园和Core's健身俱乐部开展。
因"十一长假"调整工作日,10月9日未安排周末融合活动。
The 304th to 308th beYoureyeS regularweekend activities were carried on October 2nd, 16th, 23rd, and 30th in Minhang Cultural Park and Core's Fitness Club.
No activity was scheduled on October 9thdue to the National Day holidays.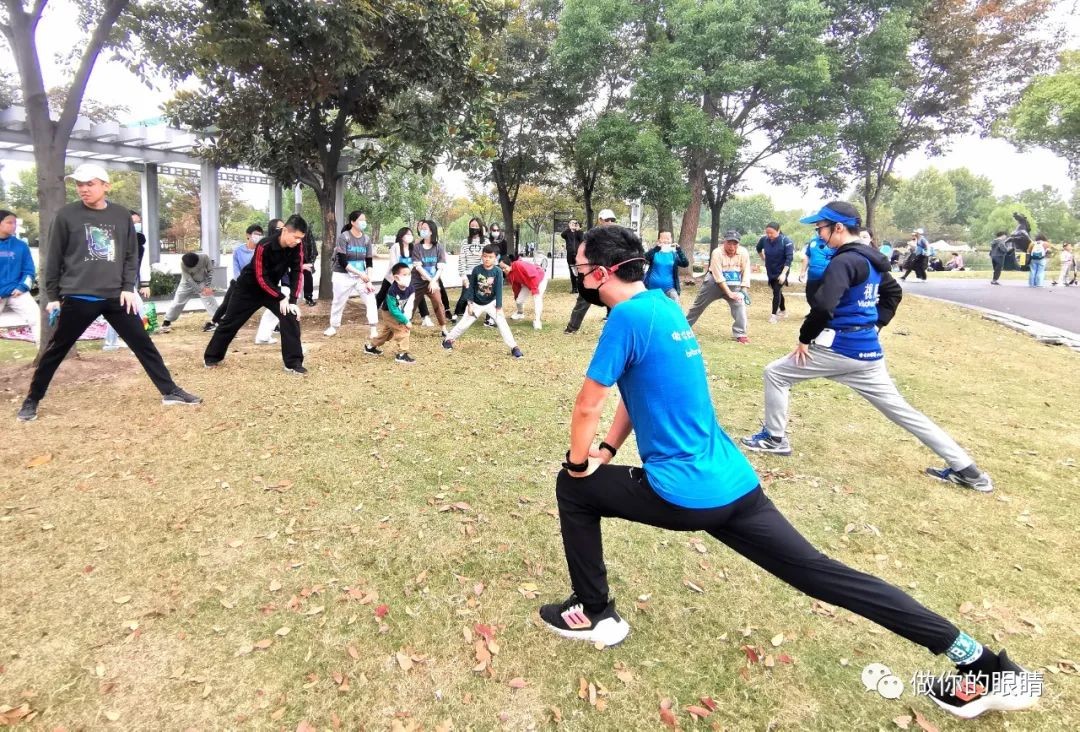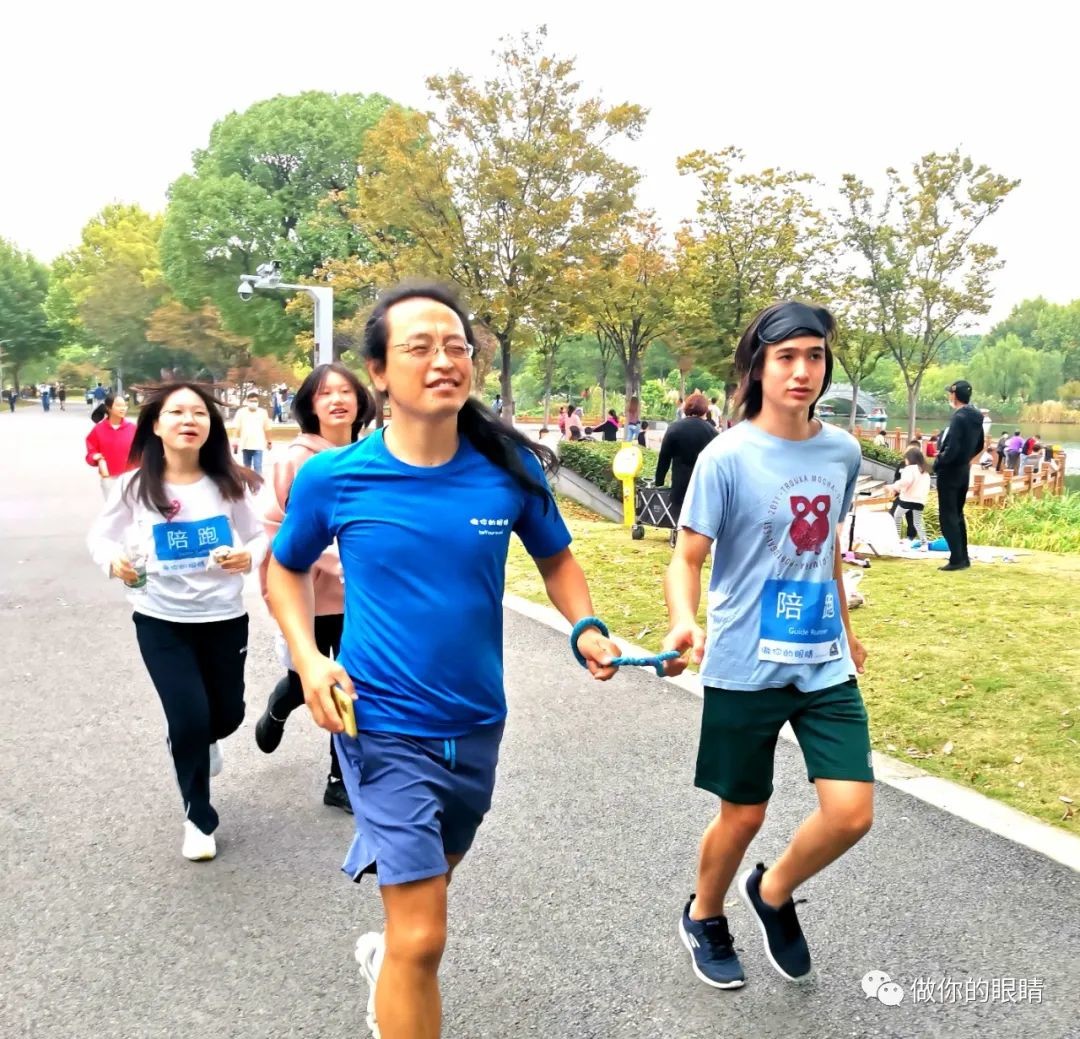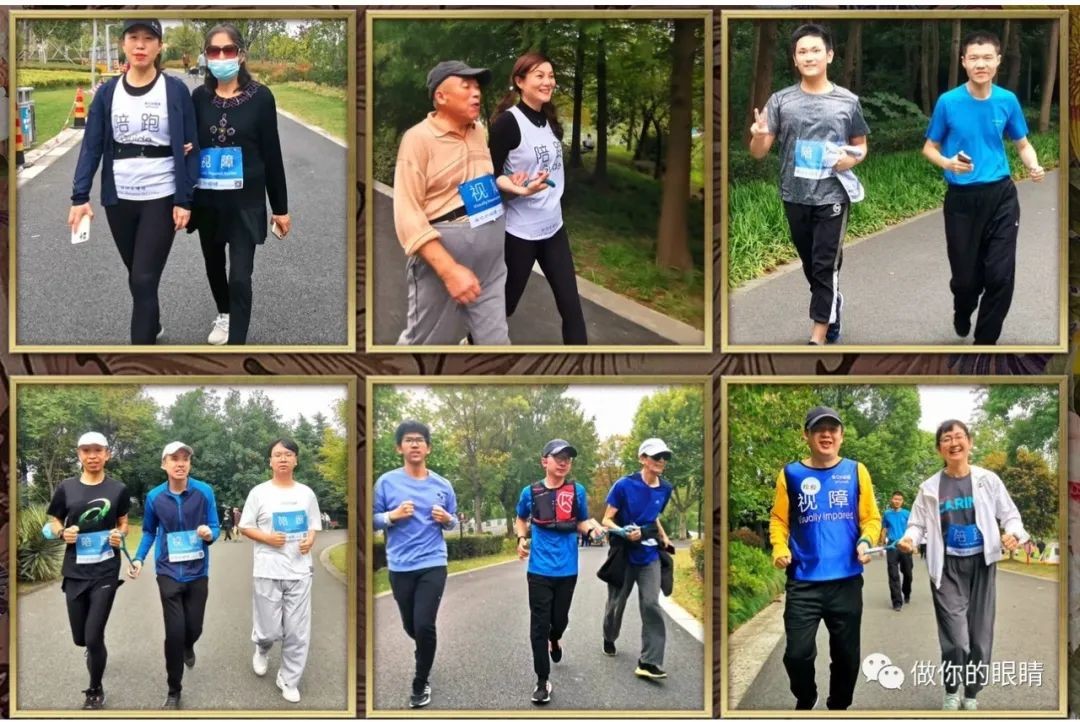 In addition, a "Challenge 100" race onrope-skipping was held this month. The results are as follows: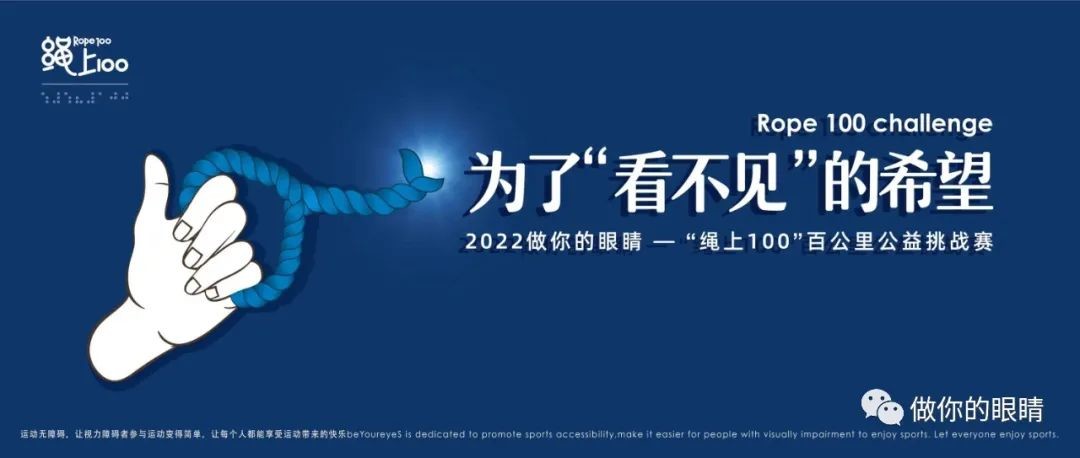 Photo: Finishing the race at "Rope100"
2022 Rope 100 Challenge: SuccessfulCompletion Both Online and Offline
2022年绳上100挑战赛于"十一长假"期间开展了线上活动,于10月16日在闵行文化公园开展了线下活动。
The 2022 Rope 100 challenge onlinecompetition was held during the National Day holidays. The offline one was held on October 16th at Minhang Cultural Park.
The online competitions are:
Total mileage is 690.89 kilometers.
线下活动中,参与周末活动的蓝睛灵们累计跑步里程超过了100公里,完成了挑战。
During the offline activities, members whoparticipated in the weekend activities ran a total of more than 100 kilometers to complete the challenge.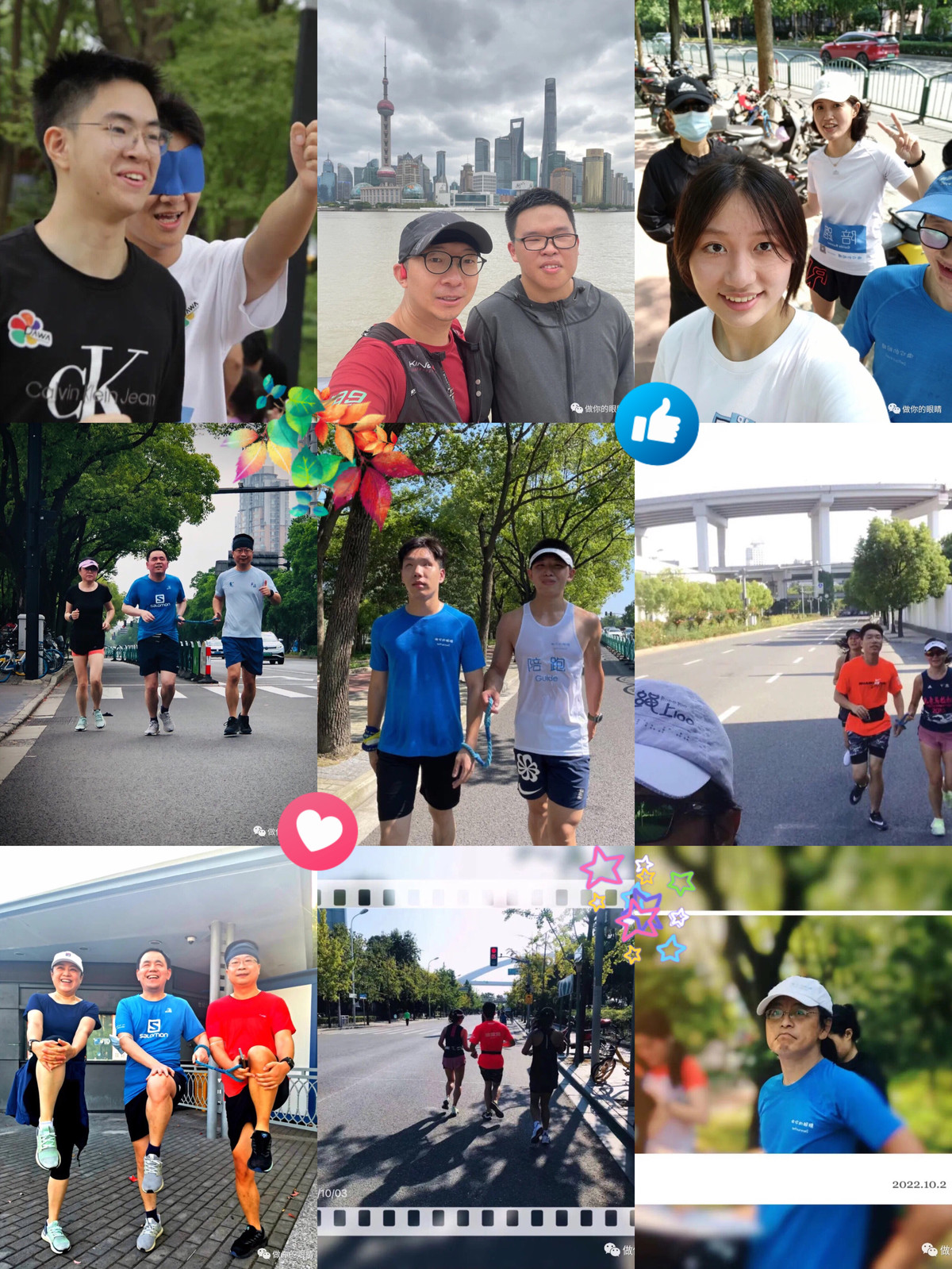 Photo: Sports and charity: "Rope100"
做你的眼睛「绳上100」百公里公益挑战赛,于2019年由蓝睛灵发起,倡导残障平等、多元融合、实践赋能。参赛者以个人或团队形式挑战完赛100KM,实现个人挑战和公益参与双重价值。
我们希望参与者于身体力行中,体验运动与公益结合的快乐,引发参与者及关注者内心的思考,真正关注视障等残障人士的需求,建立更好的运动、学习、工作、社区环境,希望每一个人,都被世界善待。
The beYoureyeS "Rope 100" hundred-kmcharity race, launched in 2019, aims to promote equity, diversity, inclusion, and empowerment. Participants complete an 100km challenge, either individually or in teams, to win the challenge for both personal and charitable achievement.
We hope that the participants enjoyed thefusion of sports and charity and that their thoughts are provoked to truly care for the visually impaired community and the construction of a better sporting, learning, and working environment such that everyone will be kindly treated in
this world.
For the "invisible" hope,
Make the "impossible" improvements.
Corporate Social Responsibility Activities
Photo: Lululemon group photo
Lululemon Midday Conference
10月21日周五中午,在知名运动生活方式品牌露露乐蒙(lululemon)位于上海的办公室,蓝睛灵为30多位企业员工带来了一场午间分享会。
蓝睛灵伙伴们分别分享了各自的故事,从不同的角度向大家传递了无障碍的理念。活动现场氛围轻松,欢笑声不断,在活动最后的游戏环节,现场的气氛达到了高潮。
At noon on October 21st, beYoureyeS carriedout a midday conference for more than 30 employees at Lululemon, a famous sports lifestyle brand, in its office in Shanghai.
Members of beYoureyeS shared their ownstories and conveyed the concept of accessibility from different perspectives. The atmosphere was relaxed and delightful, and it culminated with a game at the end of the activity.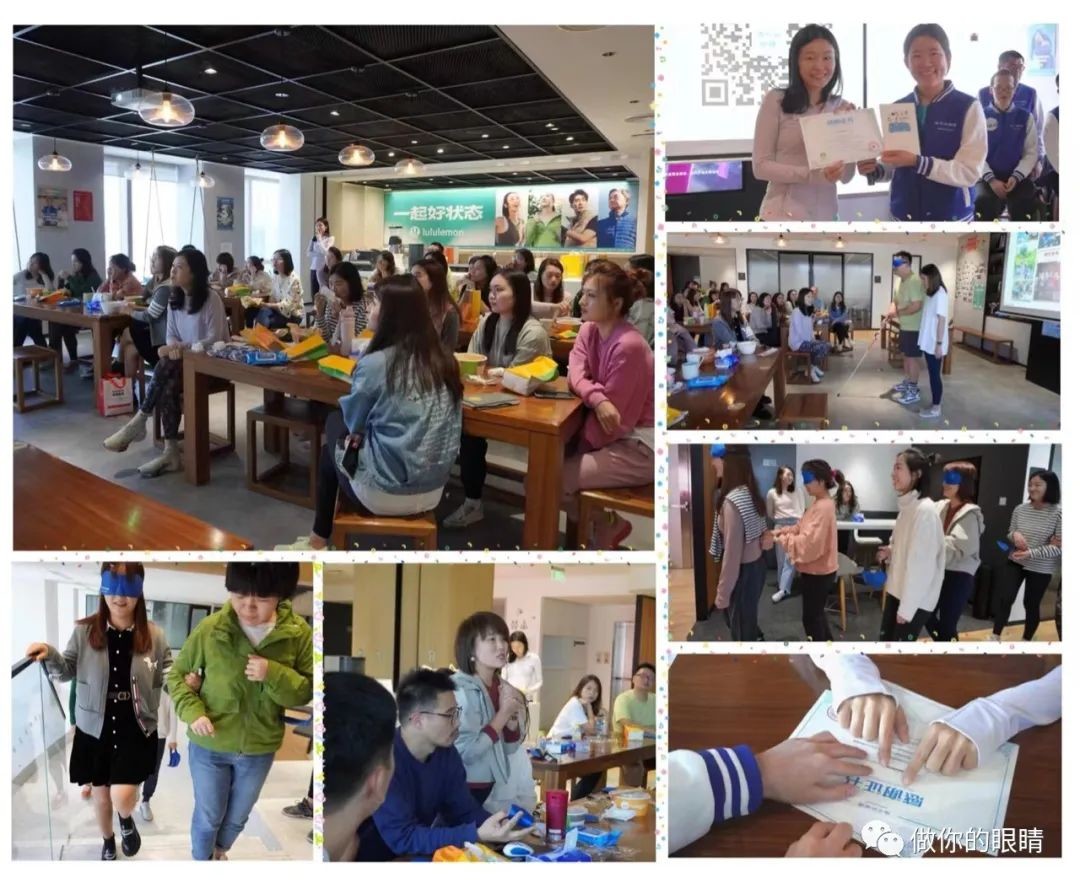 在日常生活中,不仅仅是残障人士,其实每一个人都会遇到各种各样的障碍,真正的无障碍就是让每一个人在遇到障碍时都能被这个世界所善待。
Through this activity, participants learnedthat:
Everyone faces all kinds of barriers, notjust the disabled. To truly be accessible is to treat everyone with kindness when they encounter those barriers.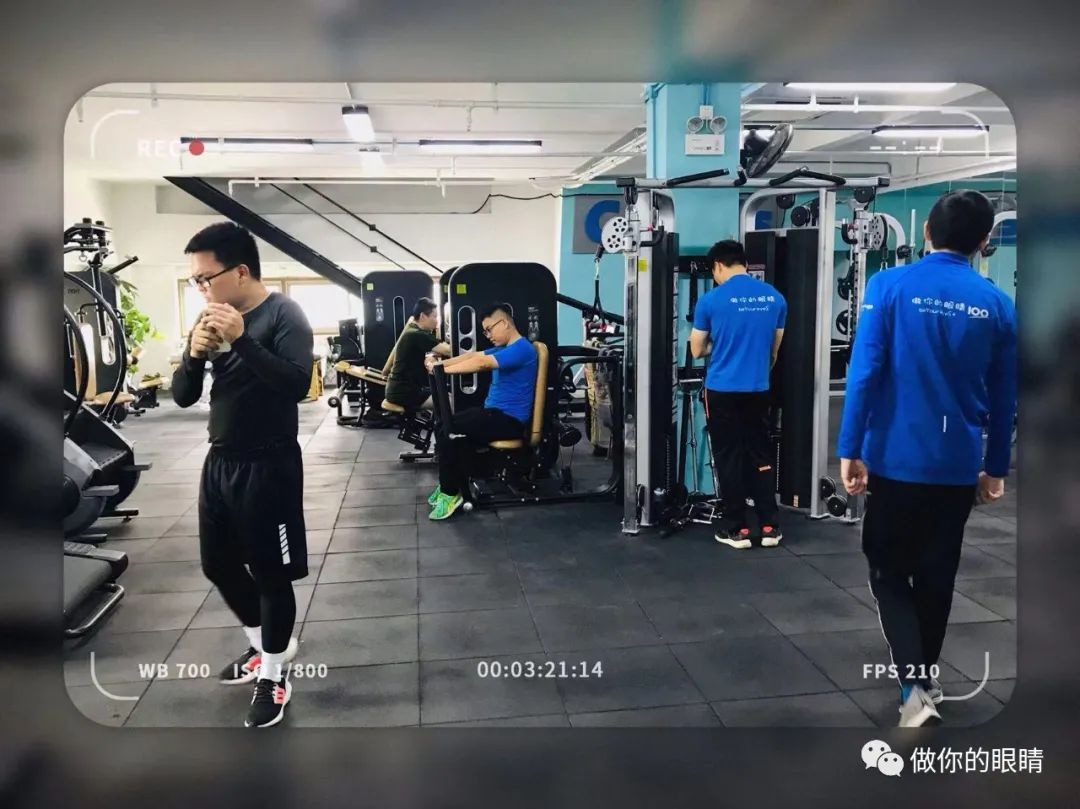 Photo: Exercising with fitness equipment
Fitness 100 Accessible Fitness Continued
第62期至64期看健100无障碍健身活动于10月11日、18日和25日在Core's健身俱乐部开展。
一些视障小伙伴们因是疫情隔离后首次回到健身房,在其他视障同伴的分享下逐渐熟悉着健身器械。
在这几期的看健100活动中,Aidon教练引导大家思考在使用不同器械锻炼时,具体的器械使用步骤以及可以锻炼到身上哪些部位的肌肉群,希望视障健身爱好者们能掌握更专业的健身知识。
The 62nd to 64th Fitness 100 accessiblefitness activities were held on October 11th, 28th, and 25th at Core's Fitness Club.
For some visually impaired friends, it wastheir first return to the gym since lockdown, and they tried different equipment under the guidance of other friends.
In the recent Fitness 100 activities, whenexercising with the equipment, participants followed coach Aidon's guidance on which steps to follow and which muscles those exercises benefit. We hope that visually impaired fitness enthusiasts could get to know more specialist knowledge about fitness.
1、Special Events:"Sail Your Dream" Introductory English Program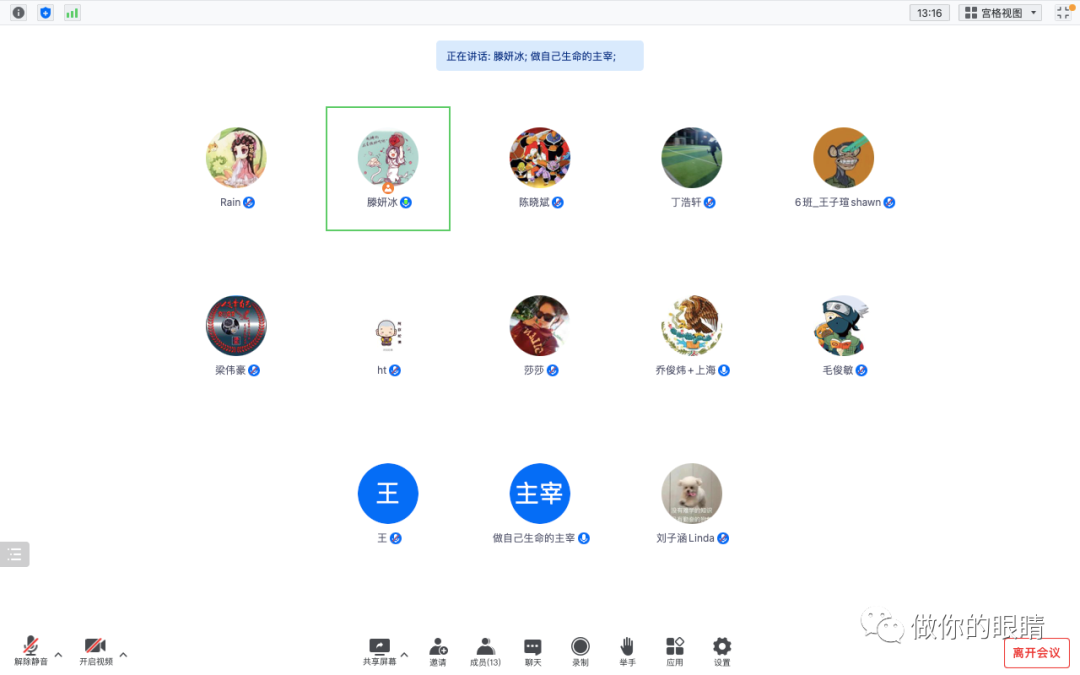 Photo: Group photo at the introductoryEnglish program
10月22日和29日蓝睛灵和世外悦习社的同学们一起开展了第1次和第2次零基础英语课。
本期零基础英语课由多次课程组成,选用了《按摩常用英语100句》为教材,让视障学员们在工作中有机会使用到学习过的英语句子。
On October 22nd and 29th, Lanjingling andstudents from the Happy Learning Club at Shanghai World Foreign Language School jointly held the first and the second introductory English program lessons.
This program consisted of numerous lessons and uses "100 Common English Phrases
for Massaging" as textbook so as to benefit the visually impaired students during work.
Students participated actively, andvolunteer teachers answered with care.
2、蓝睛灵受邀参加DAWA系列活动的开幕式,并组织专场观展活动
2、BeYoureyeSInvited to the DAWA Opening Ceremony, Organized Special Trips for the
Exhibition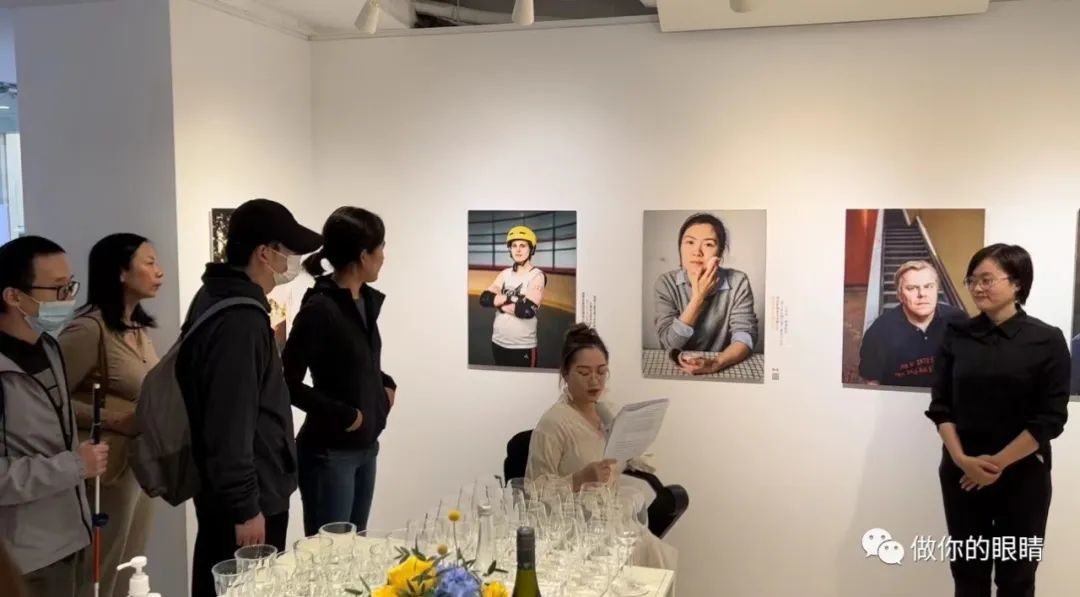 Photo: Host introducing the story of themain character
10月25日,蓝睛灵受邀来到武康大楼,参加DAWA系列活动"这就是我"摄影展开幕式。
影展展出了中国和瑞典的26位主人公的照片,他们来自不同背景,身有不同类型的残障,他们都代表了自己,而不被身体的残障所定义。
10月29日下午,蓝睛灵组织视障伙伴专场观展活动。
On October 25th, beYoureyeS was invited toWuKang Building to participate in the DAWA opening ceremony – that of the "Diver As We Are" Photography Exhibition.
The exhibition displayed 26 main charactersfrom China and Sweden. They had different backgrounds, different disabilities, and they all represented themselves – unlimited by their physical disabilities.
In the afternoon of October 29th,beYoureyeS organized a trip to the exhibition for visually impaired members.